well, i take that back. the table is 96%ish complete.
need to support the table top as it is just laying loose on top right now and some other minor adjustments. i had to get it out of the garage and on the deck for this weekend's bday party for my twins.
there is also a mistake made.. dont know how it happened... dont want to talk about it!
now that the table is done i am happy with it i guess. i never could decide on what to do on the right side of it. i built a door and didnt like it and didnt want to do shelves.. i think what i am going to do is wait to see if i get another egg
and it will fit perfectly or look for some stained glass that i could use as the center of the door and attach it that way. in the meantime i am going to slide a bin in there. i used the captain flagship marine varnish for anyone that is curious. 2 coats everywhere and 4 on top.
i dont think i hit the true vision that i started with but will add some accessories as we go. the main goal on the front was to hide the fastners in the 4x4's etc and i think i accomplished that.. anywho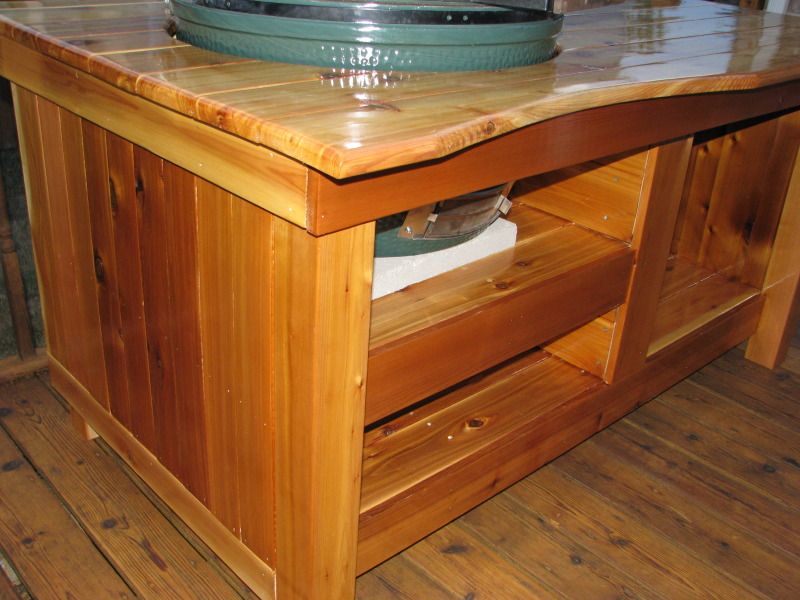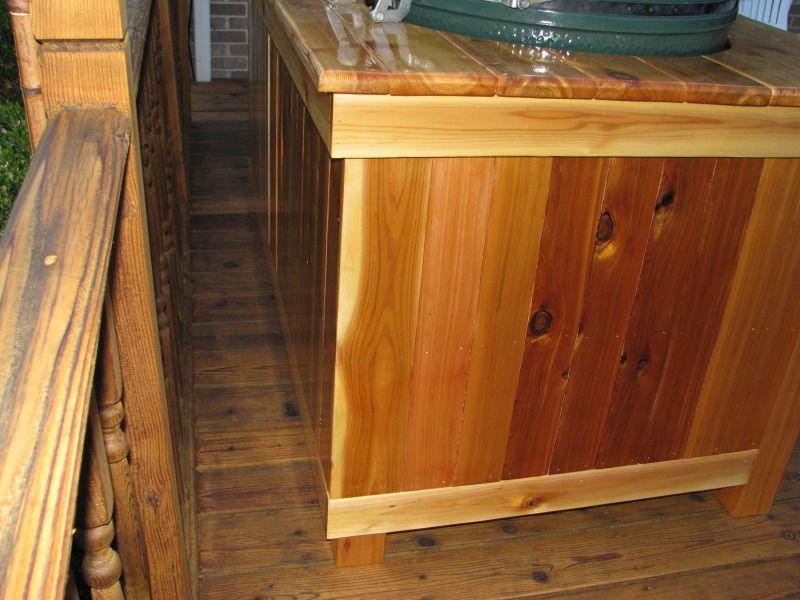 9
10