Don't know about you folks, but I always like to work with my grill off my egg when I'm loading, unloading or maybe even turning like 30 wings. Otherwise my stabilized fire temp can get away from me, plus if needed I like to take a little time. One of the drawbacks I had was where to place the grill while doing this and the grease and mess it leaves behind.
Sooooo, I dreamed up my Staging Table!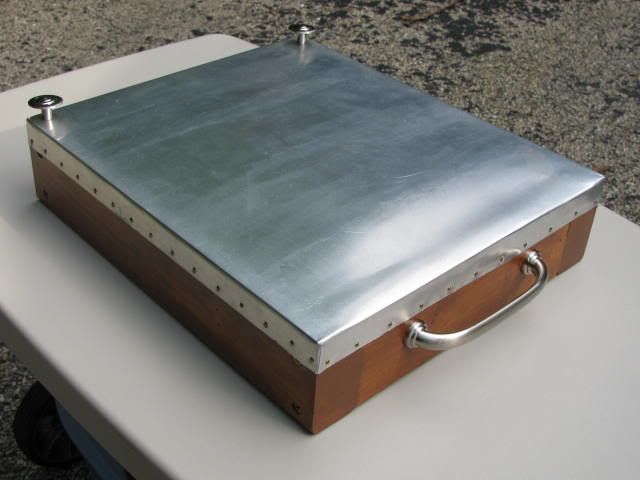 It's 14 x 12 and is topped with a piece of aluminium flashing for easy clean up. Yes I got carried away and finished the wood and added a $6 handle even! Note the 2 drawer pulls in the back corners to keep a loaded grill from sliding off.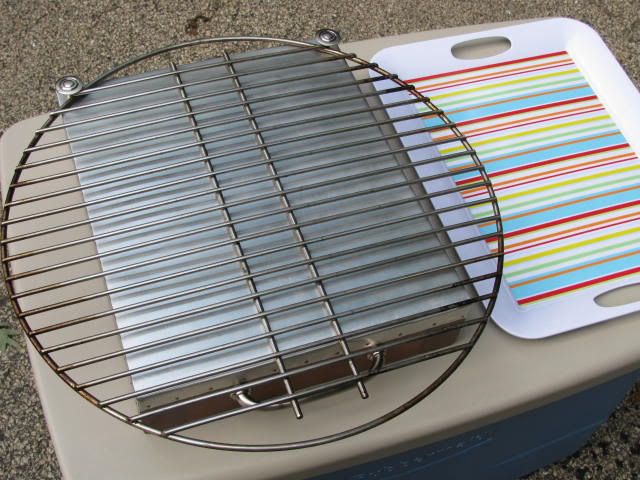 The construction is solid (that's pronounced overkill :laugh: ) and the flashing is backed on the inside so it has no give.