Beef....its what was for dinner tonight! Flat iron steak is a pretty healthy cut of beef....I think. Made up a quick marinade of soy sauce, worsey sauce, some garlic, horseradish and rice wine vinegar. That sat for about an hour. Then I took it off and put a rub that my brother in law got me for Christmas. I've used it on a tri-tip before and its pretty good, very fragrant.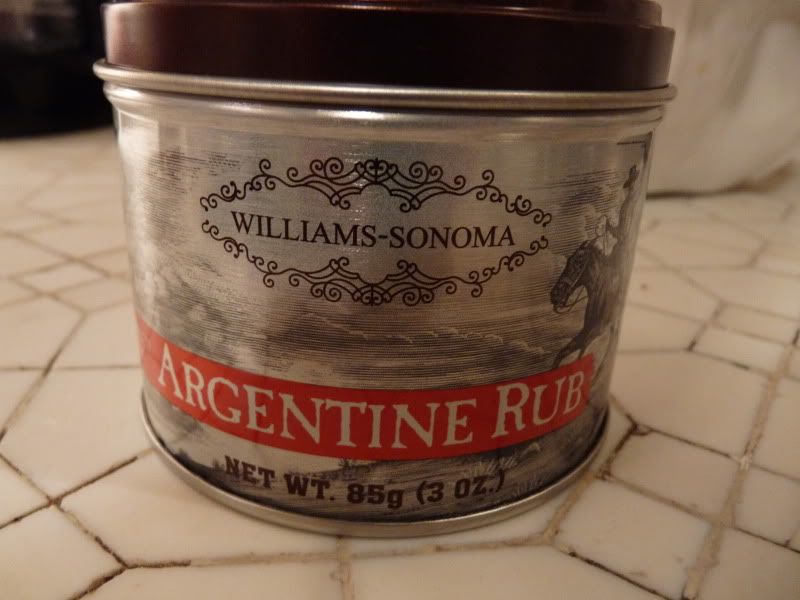 Threw it on the egg direct at 550. Cooked it for about 2 minutes, then a 90 degree turn and then another two minutes. Here it is after I flipped it.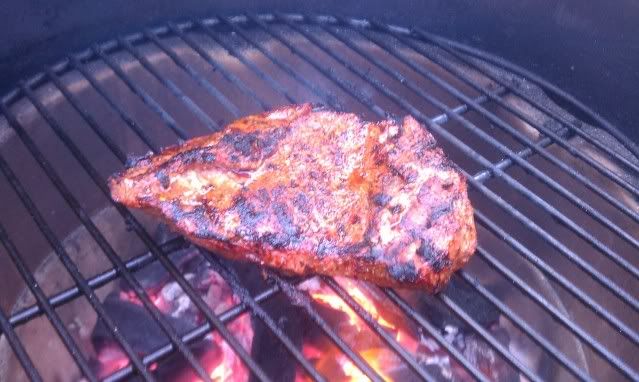 Let it go on the other side for about 4 minutes and pulled it when it got to about 140. Sliced up.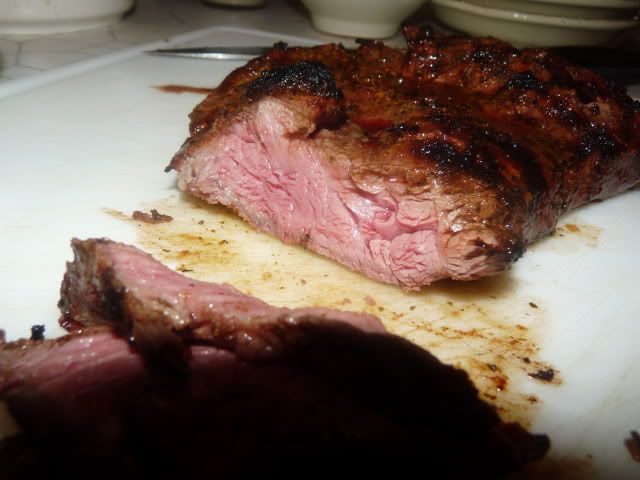 And it was plated with some parmesan couscous and served with a side of salad. I know it doesn't look like a lot, but its about 4 oz of beef. Trying to slim down and all.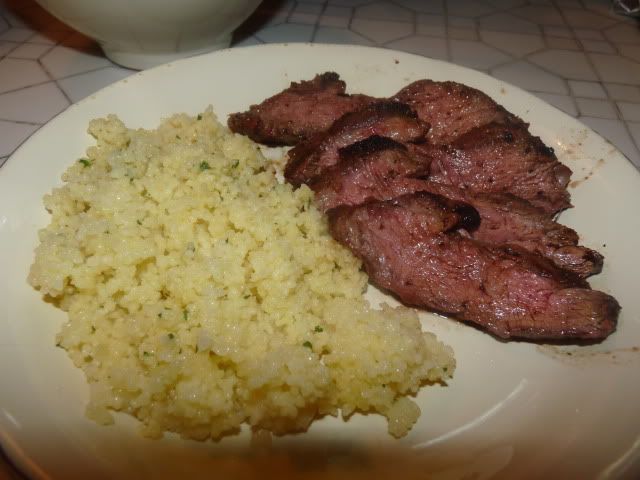 The rub really worked well with the flat iron. It was an easy, quick and not heavy weeknight meal.
Rowlett, Texas
Griffin's Grub or you can find me on Facebook
The Supreme Potentate, Sovereign Commander and Sultan of Wings