I saw a show where the chef deboned a turkey, leg-thigh combo and knew that I had to give that a try and it turned out fantastic!
I went to a farmers market and picked up a fresh leg-thigh and took my time to debone it.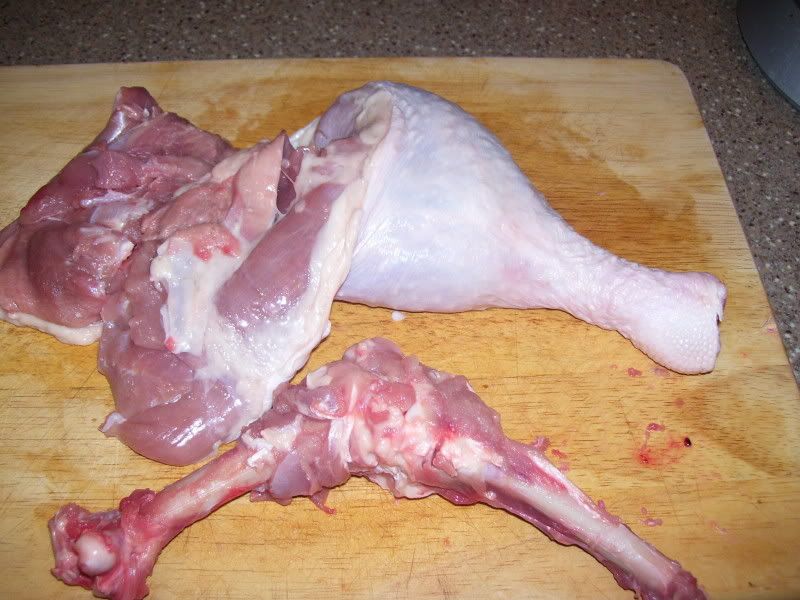 Then I decided to stuff it with a ground lamb mix. I started with ground lamb seasoned like sausage and added an egg and some sun-dried tomatoes.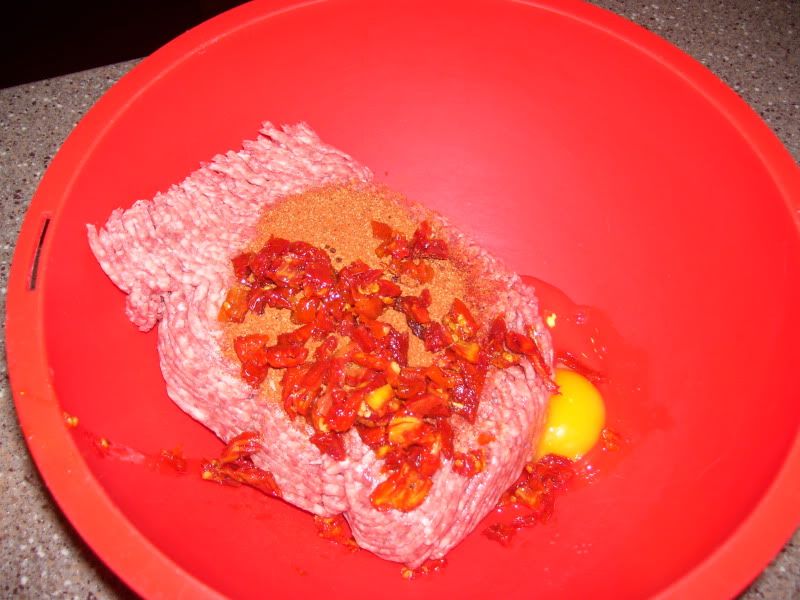 Then I sauteed some shiitake mushrooms and shallots with garlic and used that to stuff the leg-thigh combo.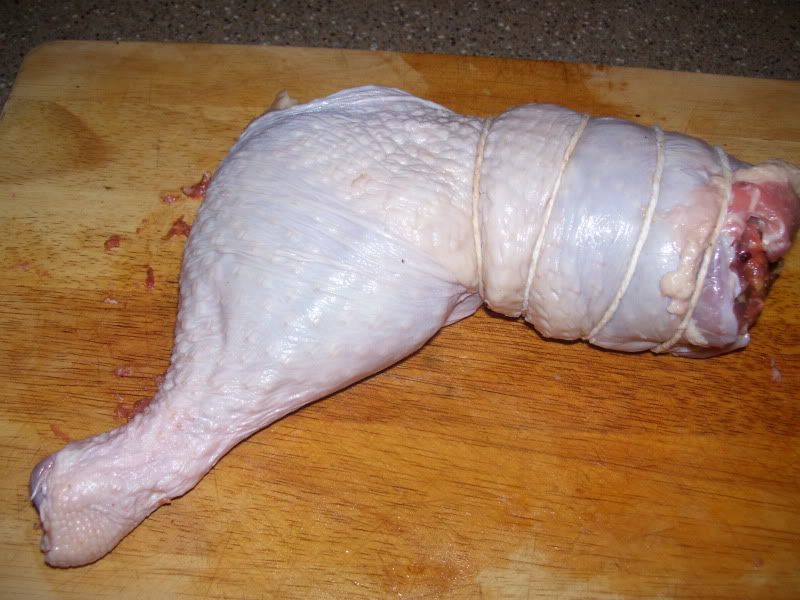 I shaped the leftover lamb into a loaf like a fattie and cooked them both on my small with some pecan for flavor.
That bad boy turned out real nice.
I added a caprese salad
and some Earthquake Zinfandel and had a really nice meal.