While in Costo I came upon a package of "Prime Beef chuck short ribs". I am not familiar with this cut so I asked the butcher. He said it was boneless short ribs. They were cut a little over 1/2 inch thick. Thicker than the Korean short ribs I like to buy. I bought them nonetheless. I already had a Korean marinade in the freezer that I use for Kalbi, so I defrosted it and used it on this meat I found at Costo.
First I had to prepare the meat. I initially pounded the meat, but could not get it thin enough. I resorted to taking a very sharp knife and cutting each piece of meat in half thickness wise.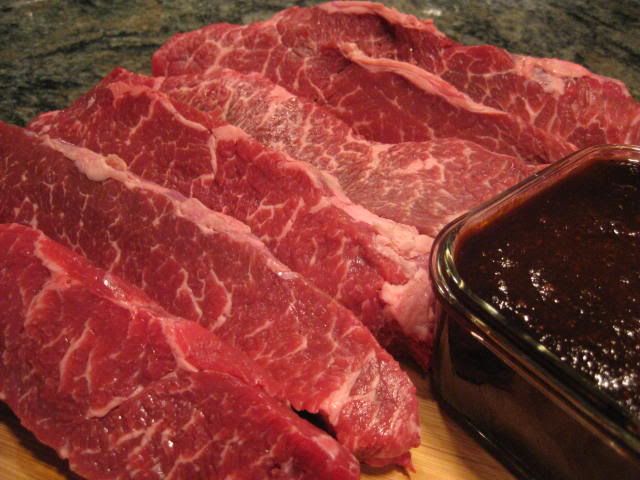 I was then able to pound the meat to 1/4 inch or less in thickness.
I them slathered the meat with marinade and vacuum packed it for almost 24 hours.
Tonight, I fired the egg to 500 plus and slapped the marinaded beef on for several minutes per side until nicely charred.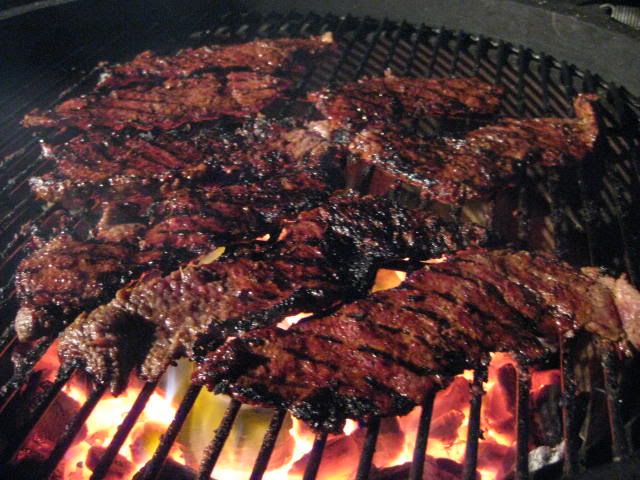 It was served with rice prepared with soy, roasted sesame seeds, raisins, garlic, green onions ,cilantro,red bell pepper,dry sherry,raisins, sesame oil, sambal oelek. For the veggie I served green beans in sichuan sauce.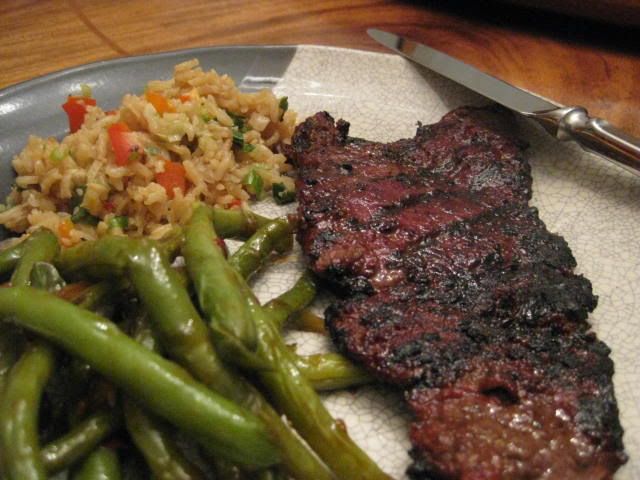 My sister left saying, "the next time you take photos, let me know and we won't come over."