OK, the carnivore thing didn't last long, now I'm back to seafood, shellfish specifically.
My grocery store is bringing in fresh Alaskan King Crab legs for the next two to three weeks or so. I couldn't resist. They are precooked, so all I had to do was reheat them. I decided to just use the egg because I was baking dessert in the oven. I selected three legs which weighed 3 1/2 lbs and decided to serve it as part of a salad.
The citrus dressing and salad ingredients, minus the lettuce: Olive oil, rice wine vinegar, lemon juice, lime juice, sugar, mustard, garlic, chopped parley, basil, oregano, S&P. For the salad I used red leaf lettuce, hearts of palm, artichokes, mango, and yellow pepper.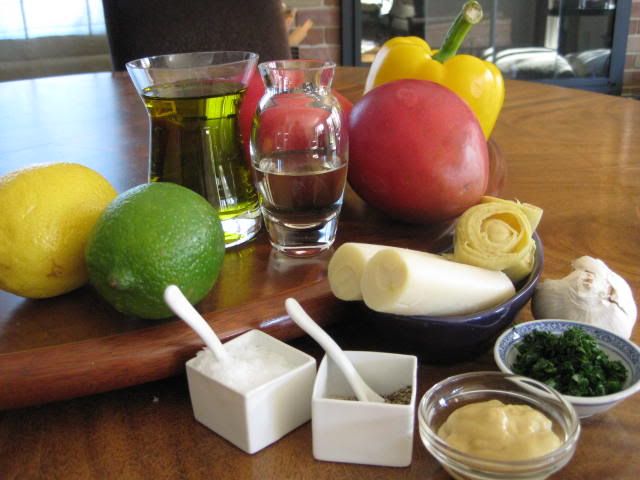 The crab legs getting ready on the egg: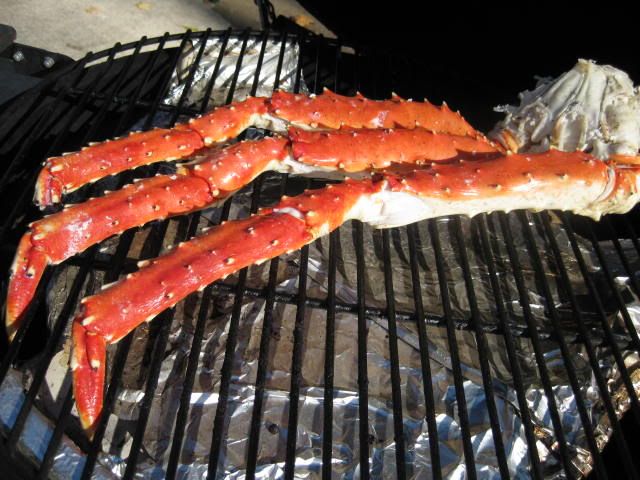 The lunch was served with Dr. L's riesling and some crusty french bread:
My plate: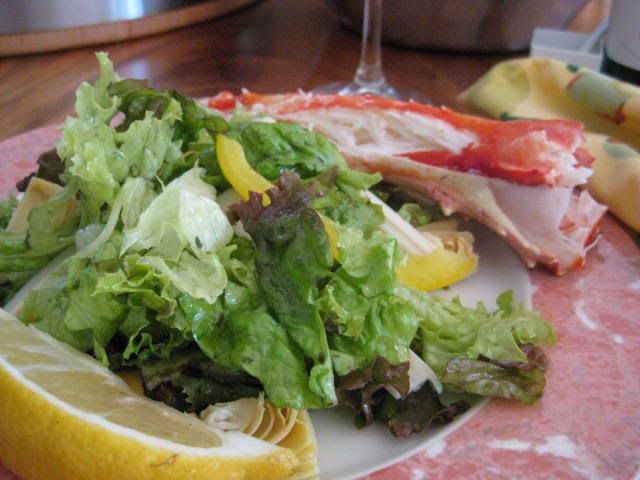 It made for a very refreshing lunch. The salad dressing was a good compliment to the crab legs.