After eating tons of seafood in San Diego, I returned home and proceeded to fix some steak with asparagus and twice baked potatoes. I filled the lump reducer ring in the XLG and set the egg to 350 and baked some russets for twice baked potatoes.
Once the taters were off, I opened up the vent and daisy and seared some 1 1/2 inch thick strips and ribeyes seasoned with S&P directly over the lump reducer ring.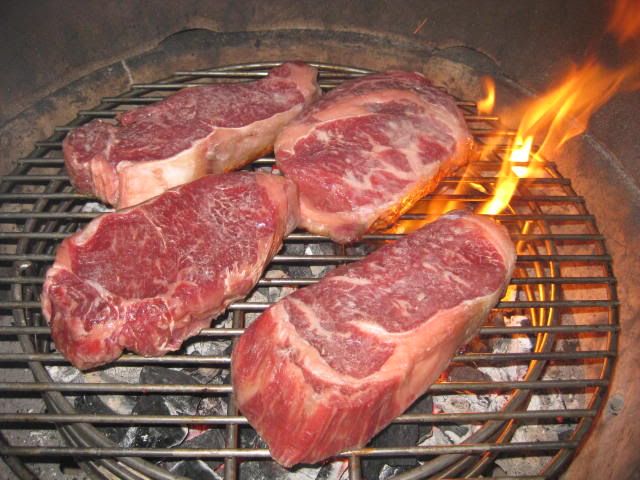 The steaks were transferred to the normal grid level for several more minutes while I grilled the asparagus.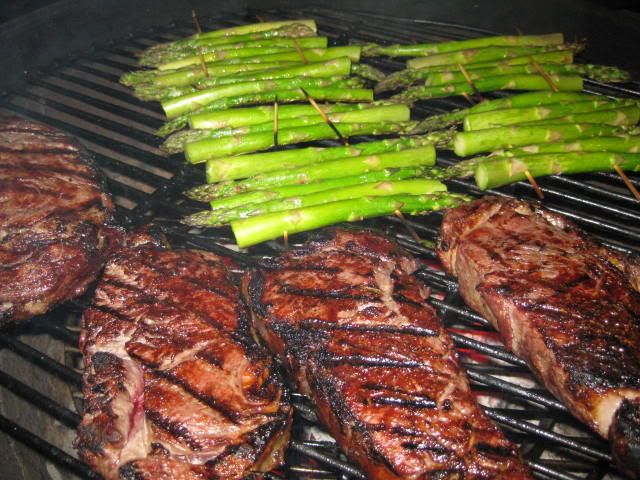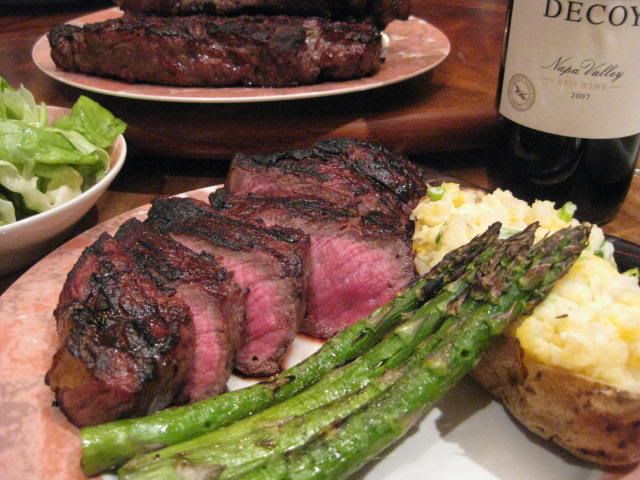 It was homemade pumpkin pie with lowercasebill's caveman coffee for dessert.