Couple folks on here usually ask about the pumpkin every year. Here's a test (a "cartoon" study). One of two ideas we have (my youngest son and I) for the pumpkin.
"The Whaler Recompense"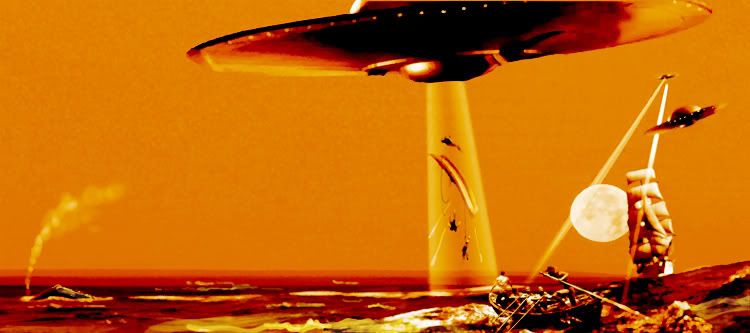 This is cobbled together from reference photos and oversketching.
The idea is that there are parallel harvests taking place here. The Whaling ship and its two longboats are aliens in the world belonging to the whale, and they are there to take him... But the flying saucers, aliens too, arrive and attack, harvesting the harvesters themselves.
The 'front' of the pumpkin would have the large UFO at the top, men in the longboats on the bottom, and would show the tractor beam and the ship far in the background. the ocean would wrap around, and the whale at left will be around the side, just out of frame on the front, getting away.
This is an enlarged detail, pretty much what the front of the pumpkin will be
The other idea isn't cartooned yet. It's a pirate ship's stern, very close to camera, in silhouette, but with lights glowing in the cabin and on deck. Skeleton pirates in silhouette on the rigging preparing to overtake a ship in the distance. Might not have a chance to even cartoon it, supposed to be working.
Here's my helper and my idea man, with this year's subject....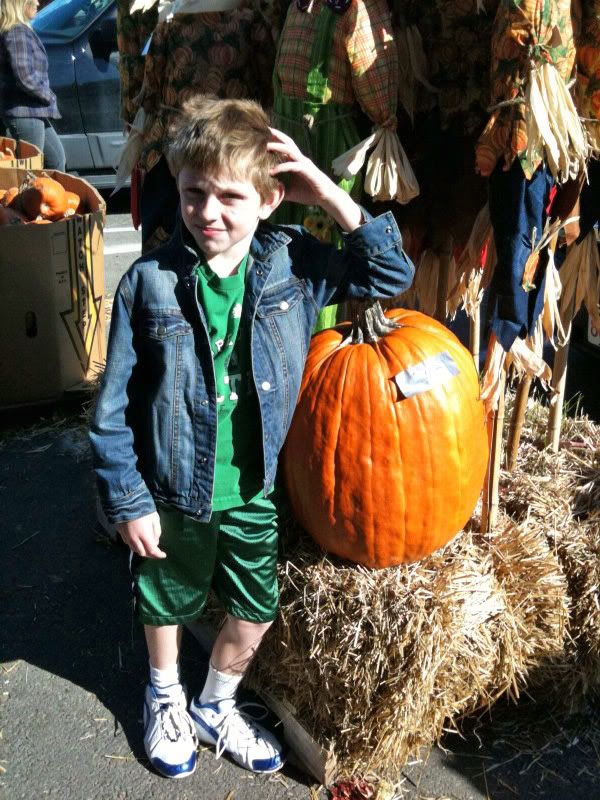 He just turned 8... and understood the whole "alien" is-a-relative-term-thing without any prodding. Pointed at the whalers and said "they are aliens too, to the whale". thought that was cool...
anyway.
so that's where we are. hope to have time to carve it this week, maybe wednesday/thursday