I started with this in February: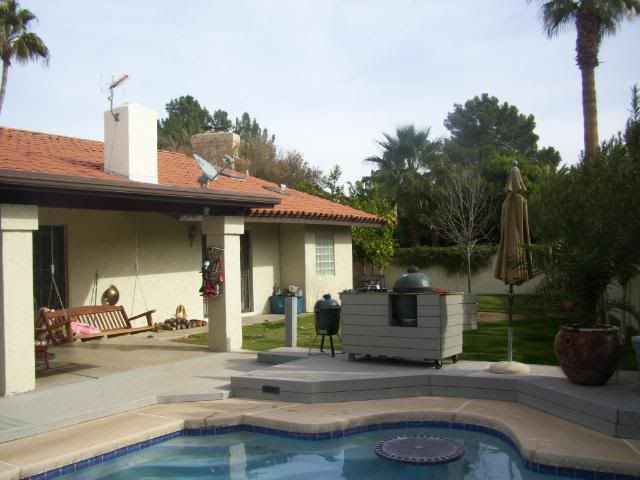 Now I have this in August (finally):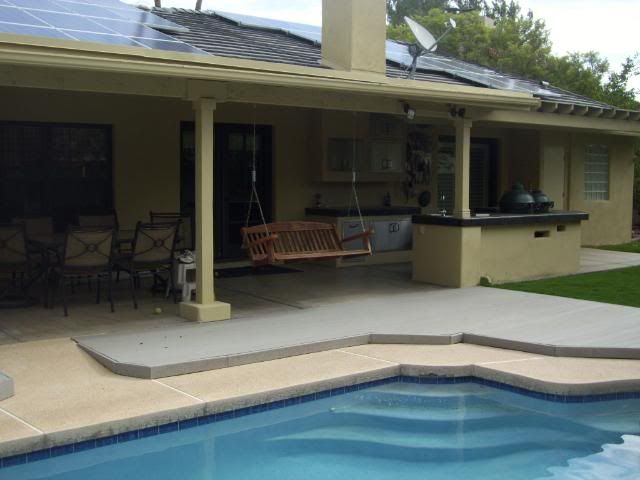 Four-inch poured concrete countertops (black, but they are a bit dirty since it stormed last night). Power burner for wok to the left of the Eggs, double burner on right, cold water sink: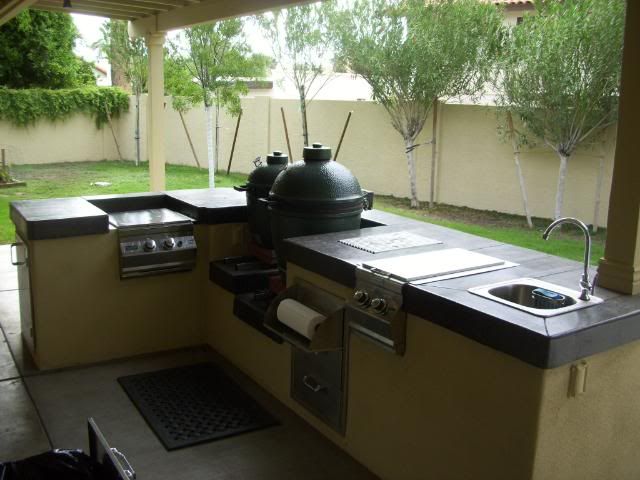 Trash bin and lots of storage: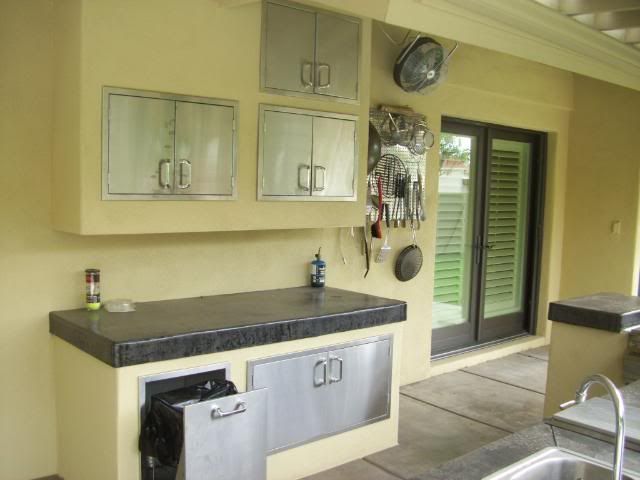 Made a depression in the counter for a removable trivet: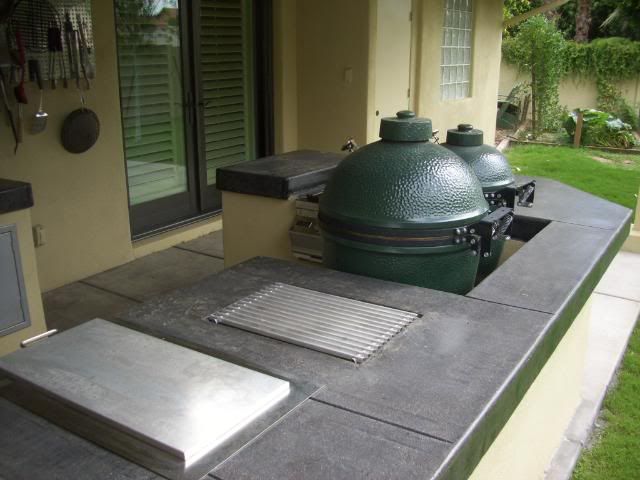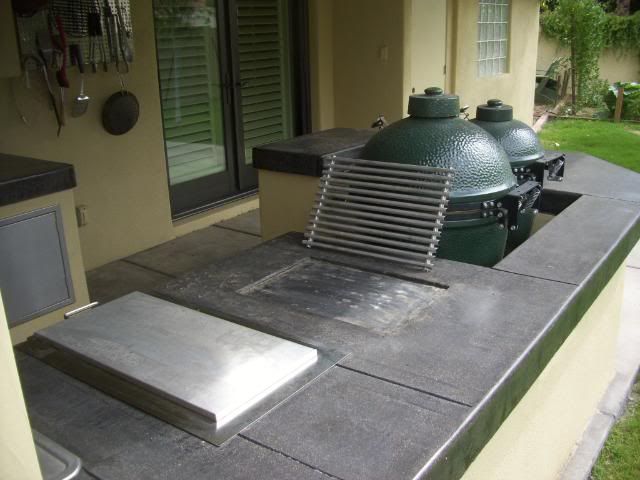 Some more views: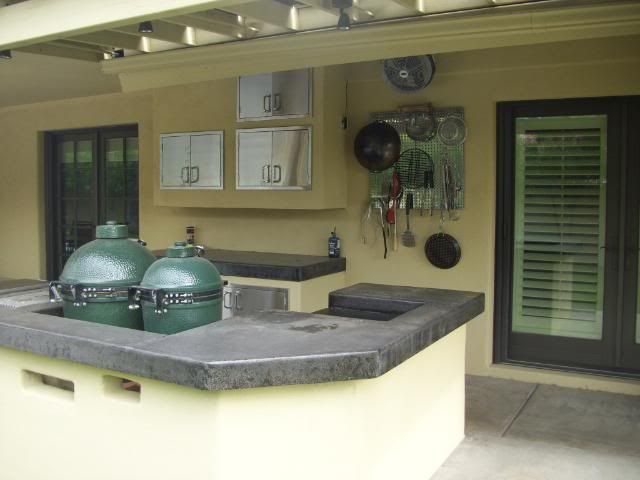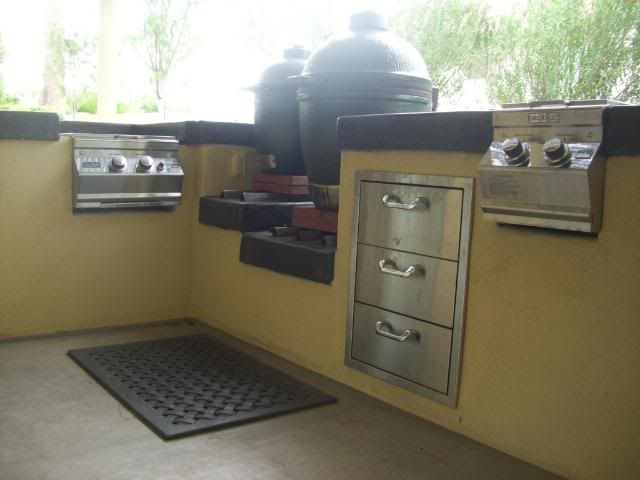 Close up of the Egg support. I didn't measure very well because the design was intended to have the Eggs sitting on the stainless steel angle iron that was embedded into the concrete. The grates were too low so I raised them 4 inches by adding the pavers. Nice air gap under the pavers, but it would have been nicer if the air gap was under the Eggs.
The stainless steel pegboard is proving to be a wonderful addition. The fan blows smoke away from the house: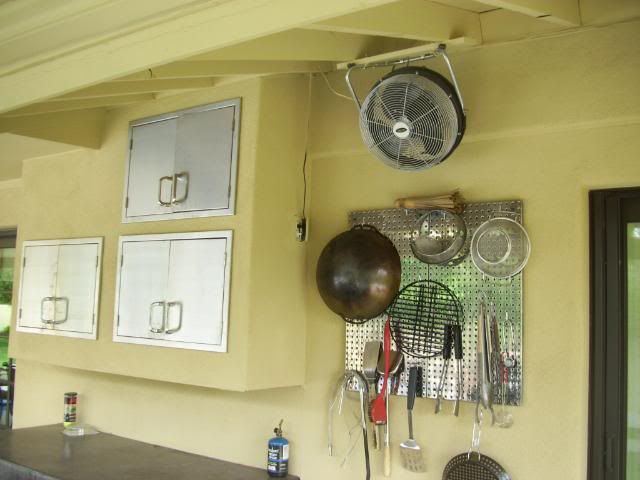 Added an outdoor pantry for charcoal, wood chips, and other stuff: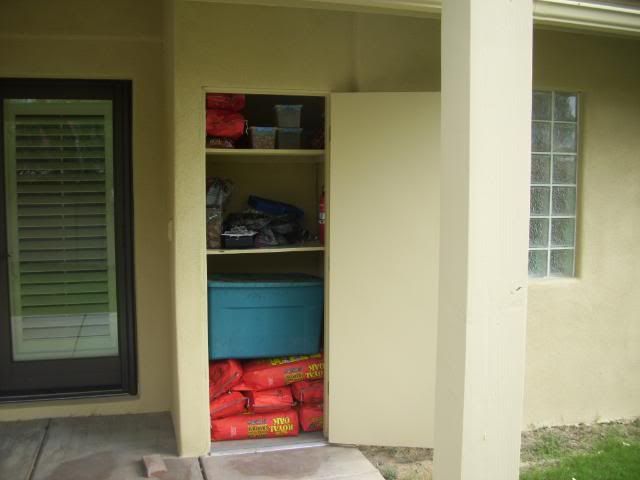 If you are still interested, here is some of the details about the process. Steel frame, ready for the forms for the countertop: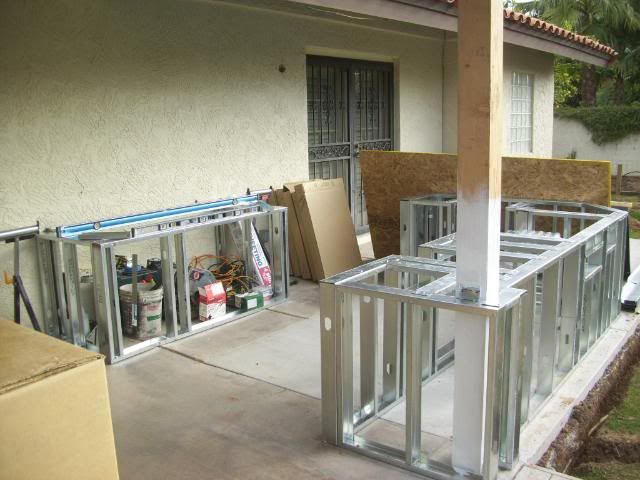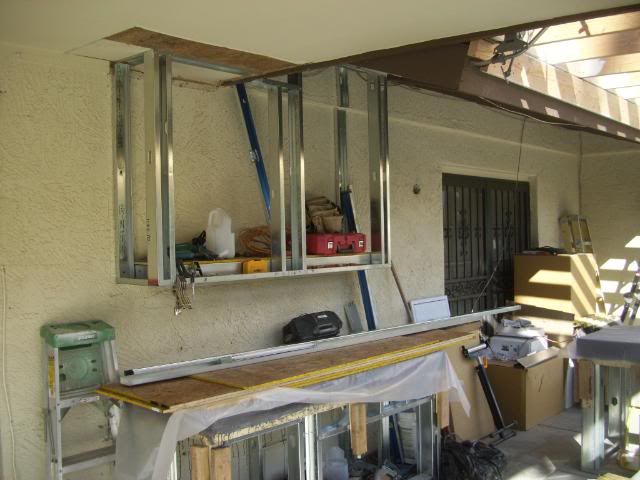 Forms are almost ready for the poured concrete, just need a bit more re-bar and rounded corners on the interior. If you are going to pour a concrete top like this, don't forget to round all the corners.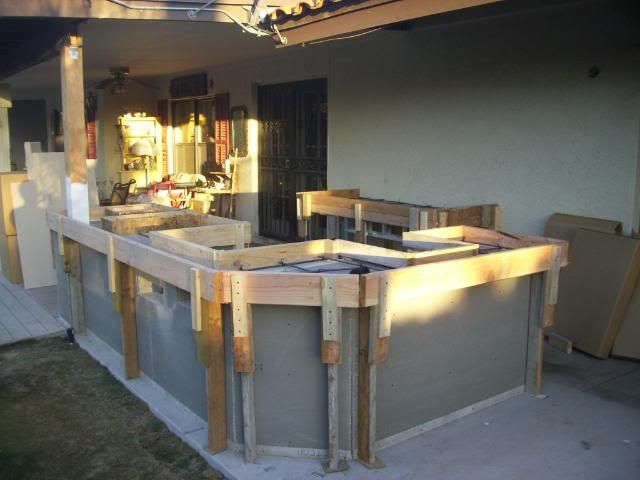 If you mess up the first countertop you pour, this is what you have to do. Very disheartening, and causes a lot more work and long delays. Ugh.
I found someone that knows what they are doing to pour the countertop for me. There is a lot of manual work to cure the concrete properly, polish it, and seal it. Here is what happens when you polish the concrete top:
If you want a sink in your outdoor kitchen, don't forget to run your drain pipe and water supply lines before you pour the initial slab. I did, so it ends up looking like this: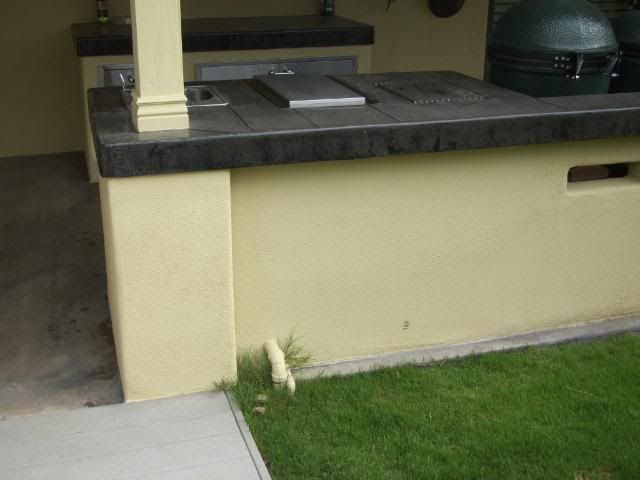 Finally, I added some thick sunscreen over the top of the arbor to keeps the suns rays off the countertop. Concrete retains heat exceptionally well, and this is Arizona, so I didn't need a big black heater all around me while cooking.
But, after all this labor and angst, you end up with something like this:
Thanks for looking.