I had some fun egging yesterday and tried a couple of new things.
First, here is my new handle -Thank you to Capt. Frank for making it for me.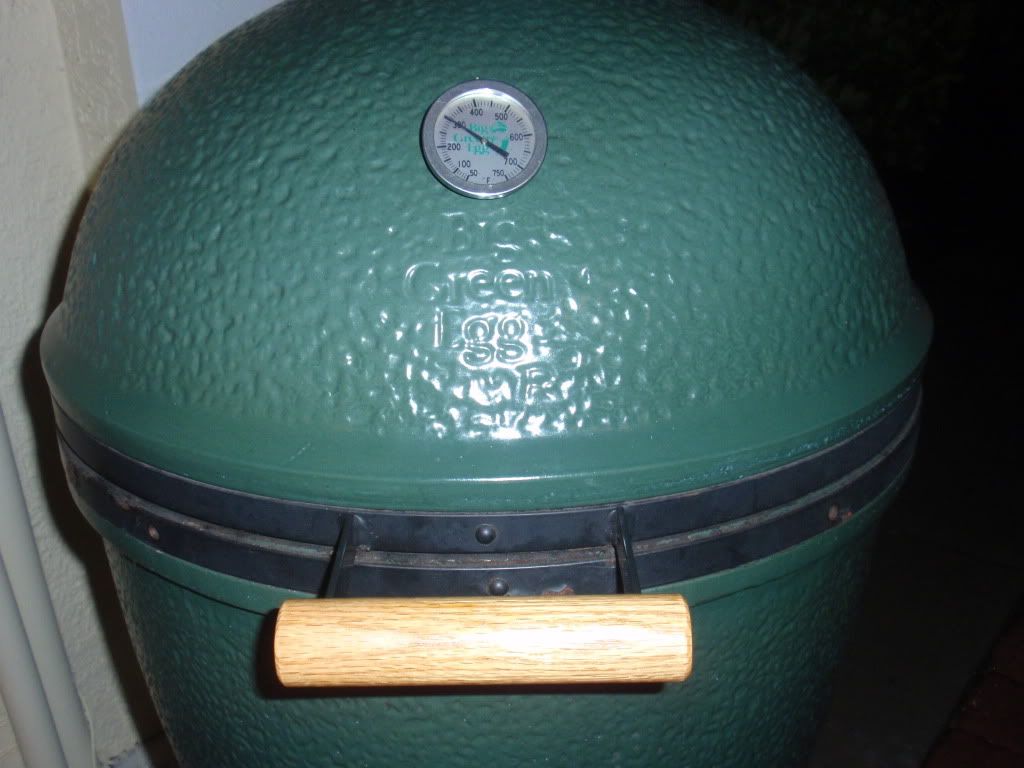 The corn, de-silked, egged for 20-25 minutes:
I made some Smokey Shrimp Slaw that I saw on Food network this week.
Recipe -
http://www.foodnetwork.com/recipes/aaron-mccargo-jr/smoky-shrimp-slaw-recipe/index.html
It was awesome, I am making this again!
Washed out pic, but you get the idea: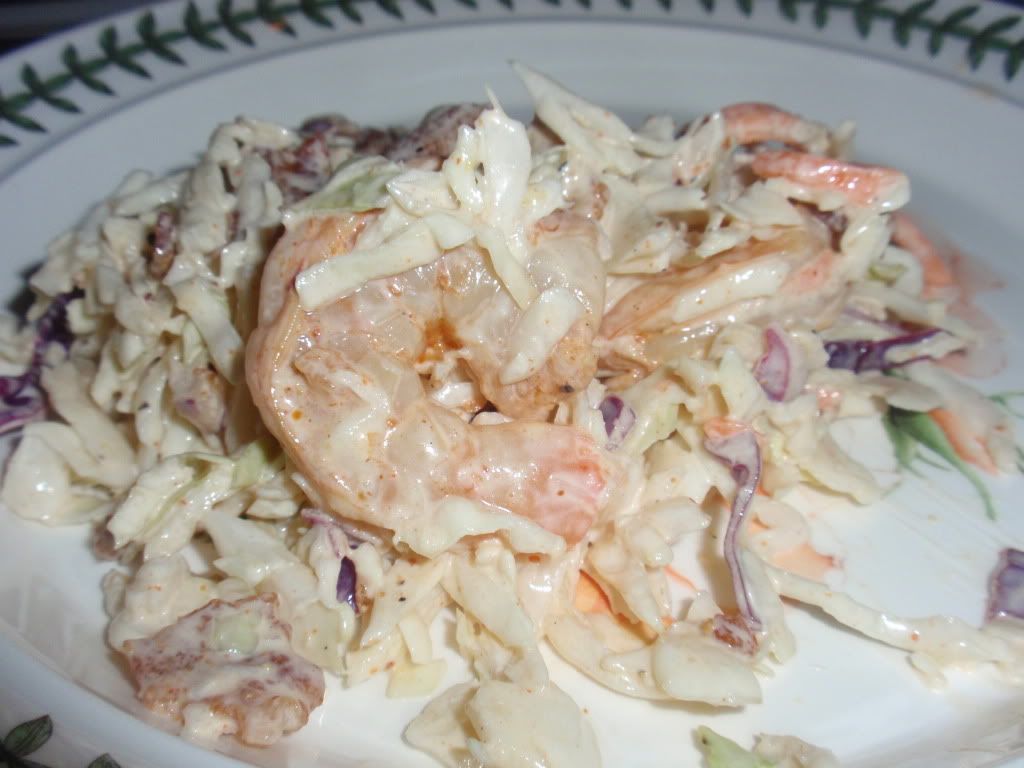 I kept hearing from a friend about cooking filets on a steel plate on a grill. Here it is - 1/4 inch thick steel heating up smoking hot:
You pour some butter on the steel, and throw a bunch of kosher salt on top of it- then throw on the 9 oz, 2 1/2 inch thick filets: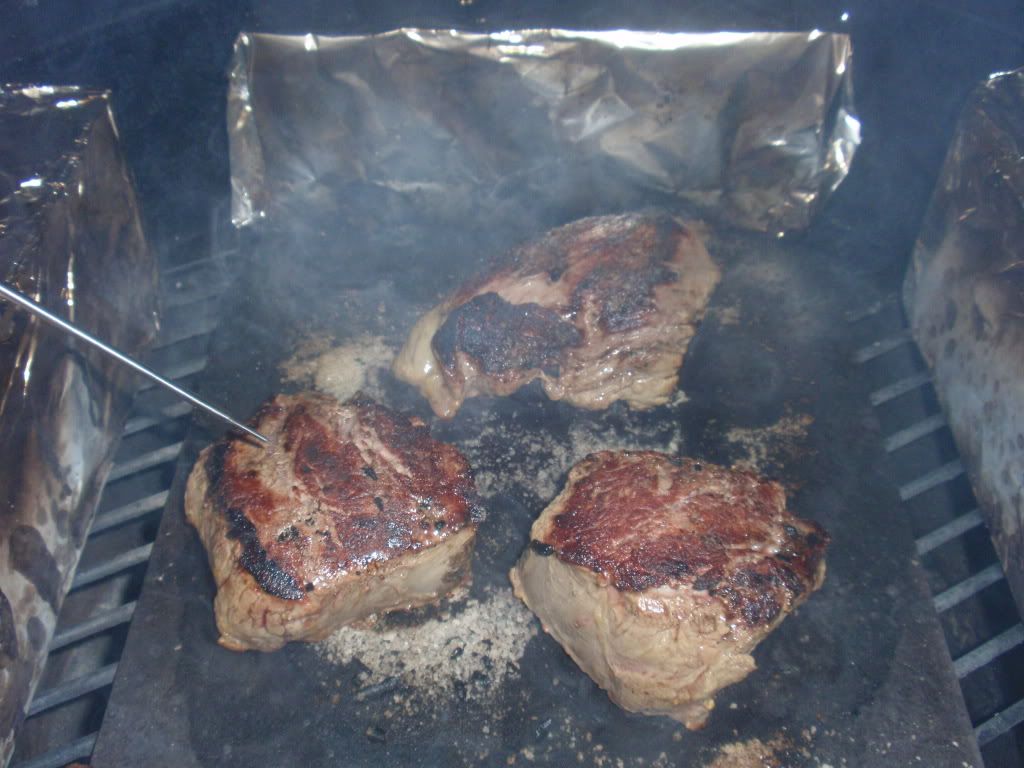 6 minutes total - pulled at 120 degrees internal: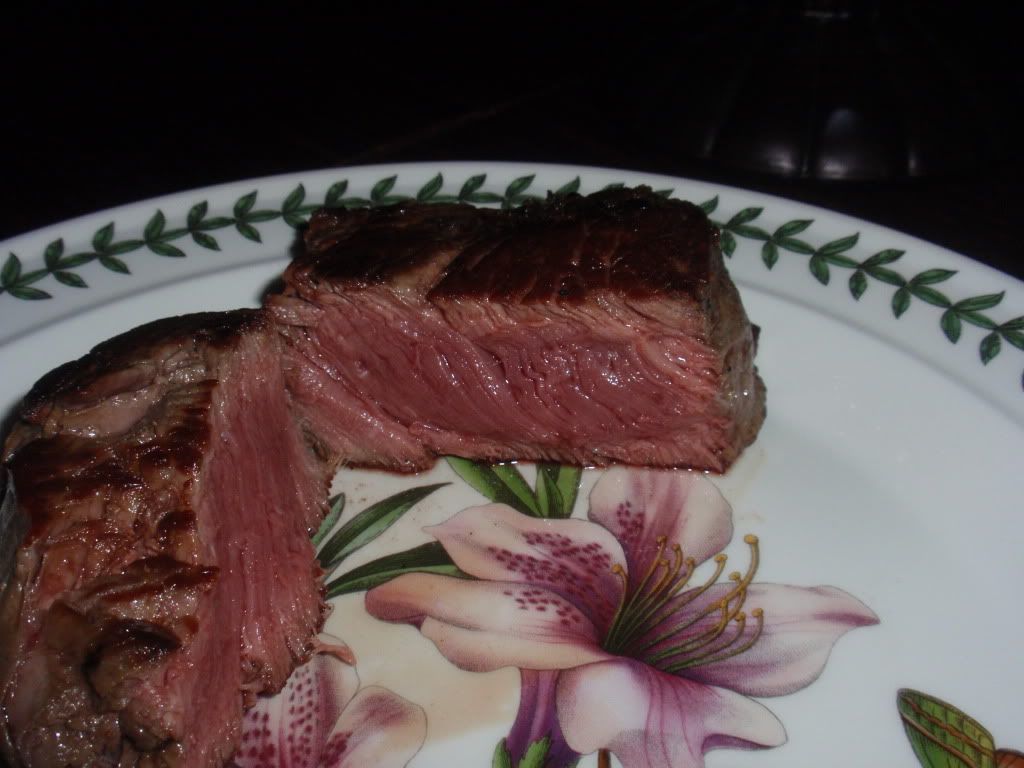 After the steak came off, I threw on some king crab legs.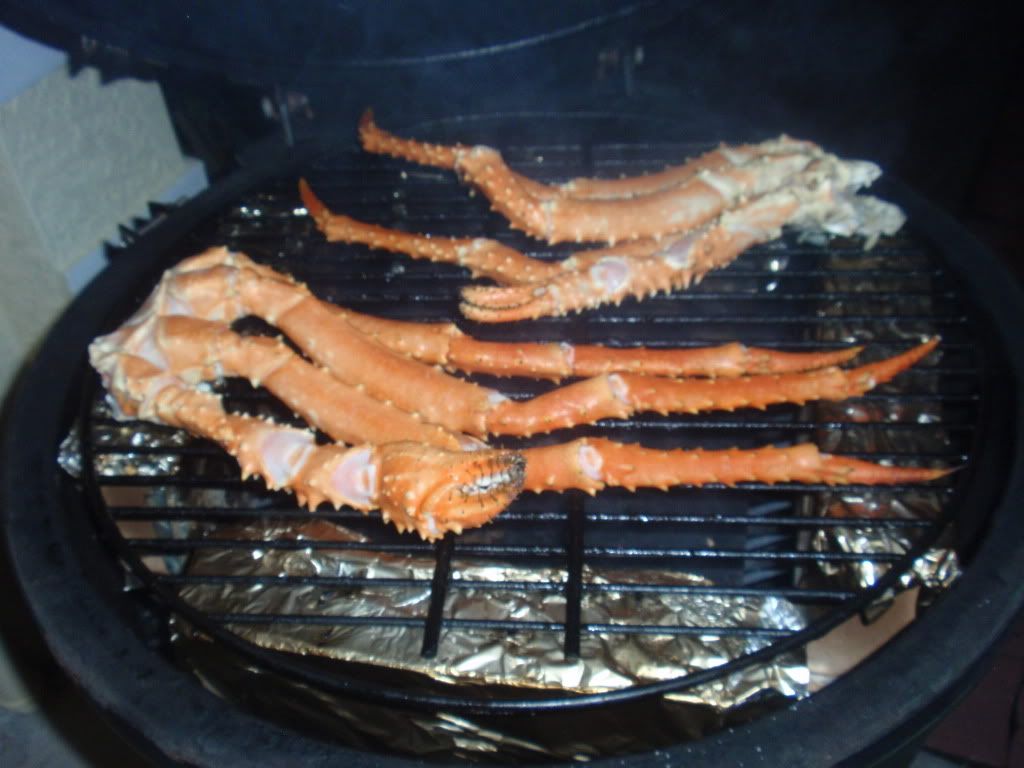 While the prep for this meal was going on, there were 6 manatees right off the dock.
Snout: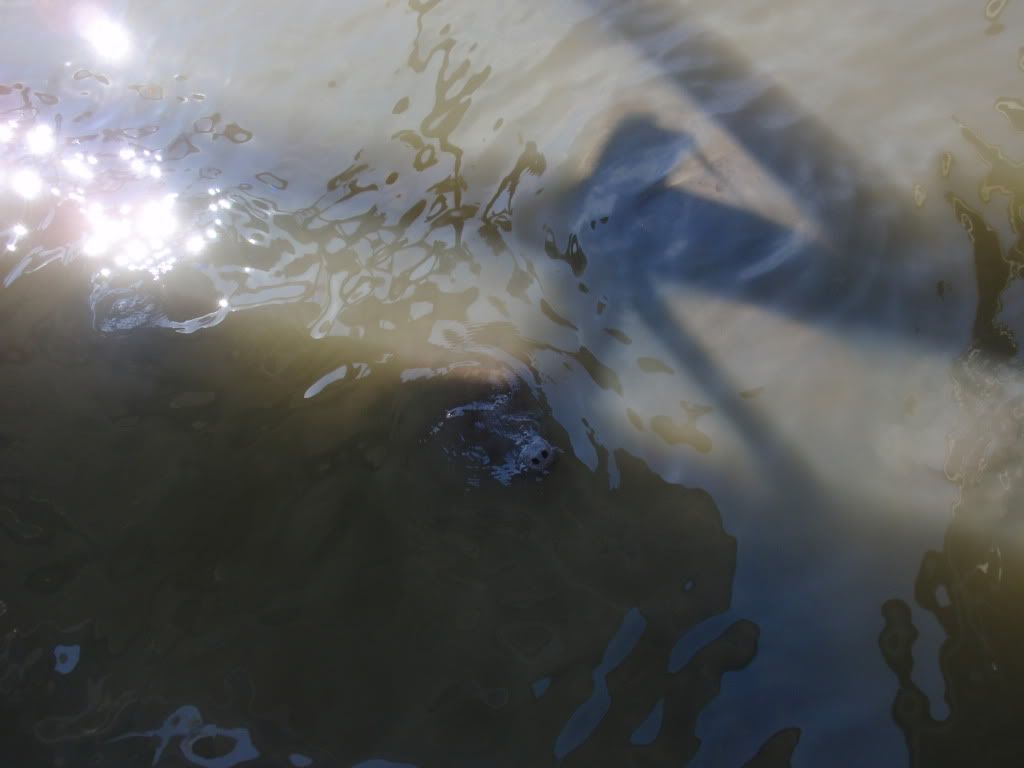 Tails:
No plated pics, I guess I was too busy enjoying my favorite Chardonnay.
Another fun night of egging.
Faith
Happily egging on my original large BGE since 1996... now the owner of 6 eggs. Call me crazy, everyone else does!

3 Large, 2 Smalls, 1 well-used Mini