Ok, decided to experiment and do something new. Found some grouper fillets at the Ny York Butcher Shop. Rubbed them with EVO and Louzziane Cajun Seasoning. Rubbed the vidalia onions in EVO and Montreal Seasoning. Did a red orange and yellow bell pepper just as off the produce shelf. Had a mixture of BGE Lump as well as tried mixing in some Ono wood i picked up at the Barbecues Galore across the street from my house. It added a luau islandy smell and flavor. Don't think I will use it as my primary lump, but not bad as an accent once in a while. Started the lump and as the egg got to 200 on the way to 300 I went ahead and put the peppers and onions on to get a head start. Once the egg settled at 300 I put the grouper on and did 2 min a side to get them seared. Then did about another 2-3 min per side. All tasted pretty good, wife really liked it so that was good. I think she is coming around and liking more and more about the egg each time I cook. Maybe that means I am that much closer to expanding the egg family. Would really like a 2nd large to do multiple temp cooks simultaneously!
The raws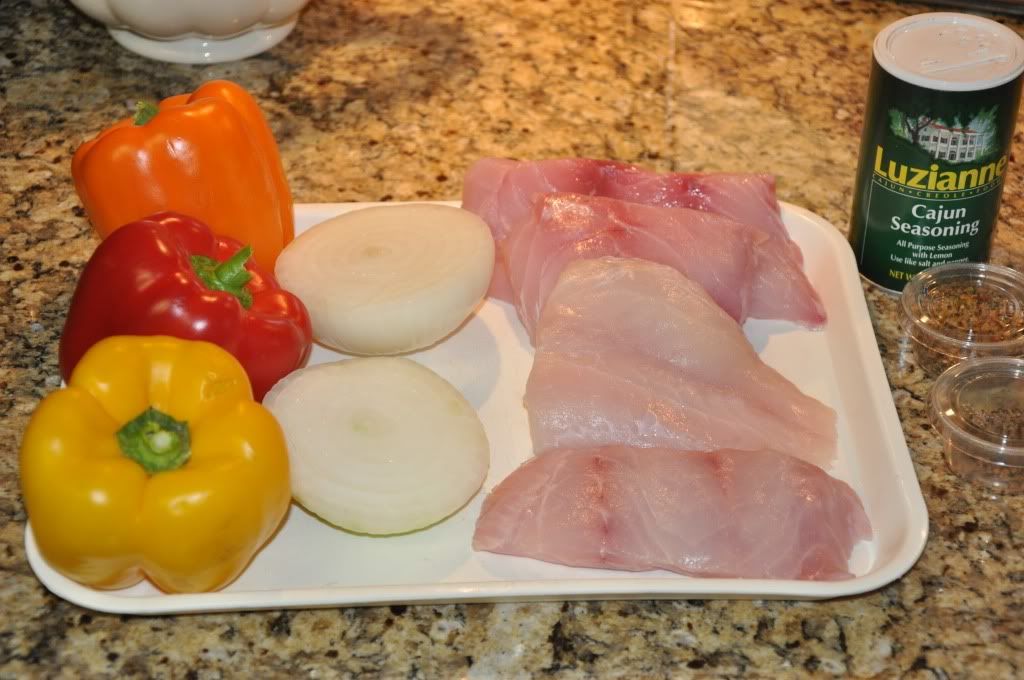 After the flip
Done and ready to serve
I thought it was pretty good. The onion tasted really flavorful with a touch of sweet with the vidalias. The peppers were a little plain. Anyone have any suggestions for next time?