I decided on a rainy weekend to build my table. Got the whiz's instructions and had the table together that day. Then came the finishing which took me many many weeks. But at last it's done.
The materials were 2x4 and 2x6 for frame with Southern Yellow Pine for the two decks. A piece of travertine tile on top and slate tiles for egg surface.
The finish is one coat of stain (Early American), three coats of spar urethane on all surfaces with six coats on top.
Next item will be to add a light somehow.
Also, I now have a nest and cover for a large that I'd love to sell. If you know of anyone in the market point 'em my way.
Uncovered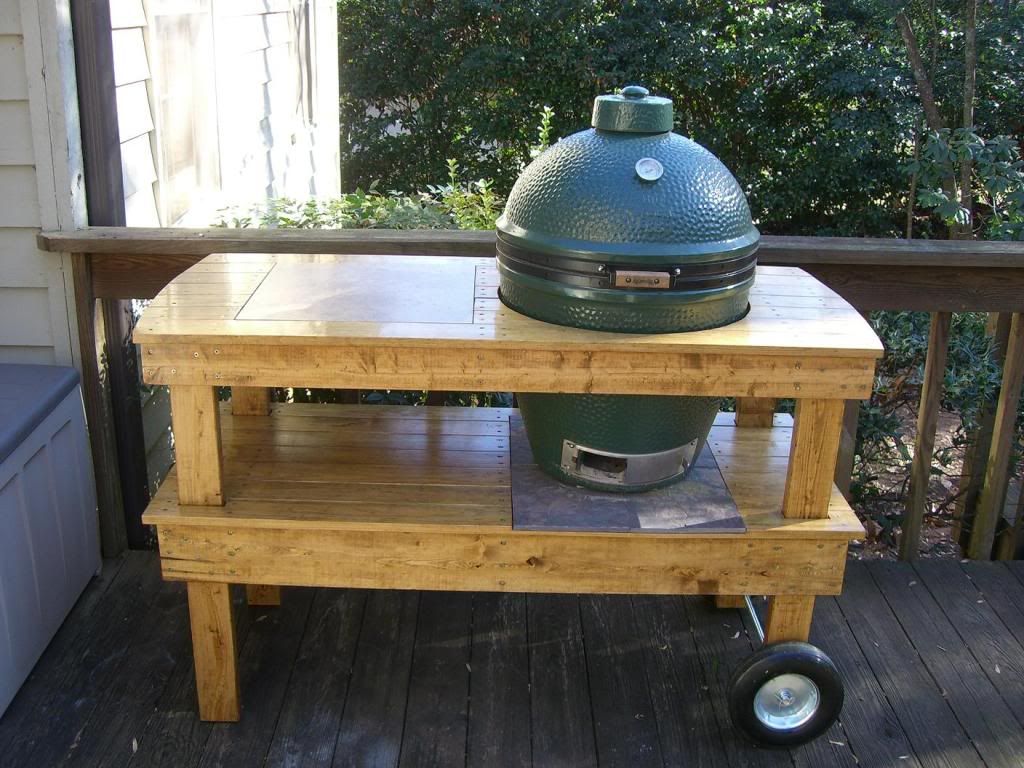 Covered (so I can protect those six coats of spar urethane
)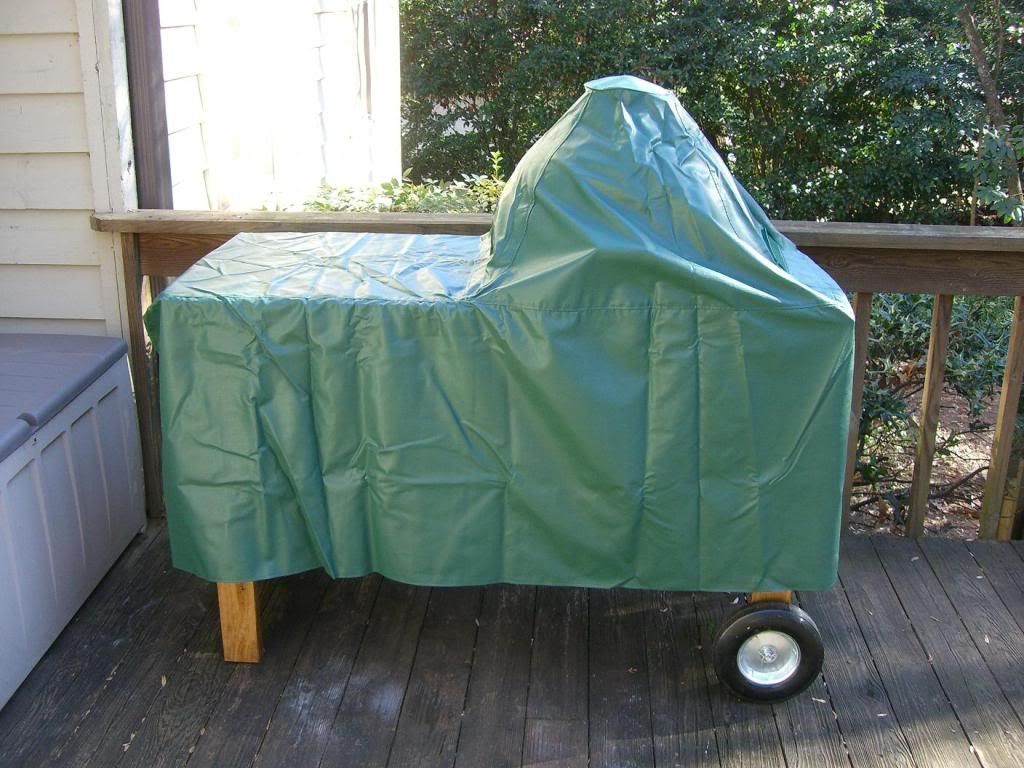 Table with storage unit - quickly realized I needed somewhere to keep all of my accessories, charcoal, etc.