Pretty eggcited, dusted the cobwebs off the egg this last Sunday night, hasn't been in use since August
School and clinicals are crazy, no time to cook or even play around here :(
Veronica, pictured below, came up with a great idea to have a early thanksgiving dinner as a group. We have all been pretty close since this whole thing started a few years ago. Having a house full of 8 women can be pretty challenging :woohoo:
Brined a couple bone-in breasts and cooked at 325-350 till 160. Our nursing instructor also is a beekeeper and sells her own honey so I decided to incorporate that into a glaze with apple juice, butter, jack daniels, and a little ground mustard.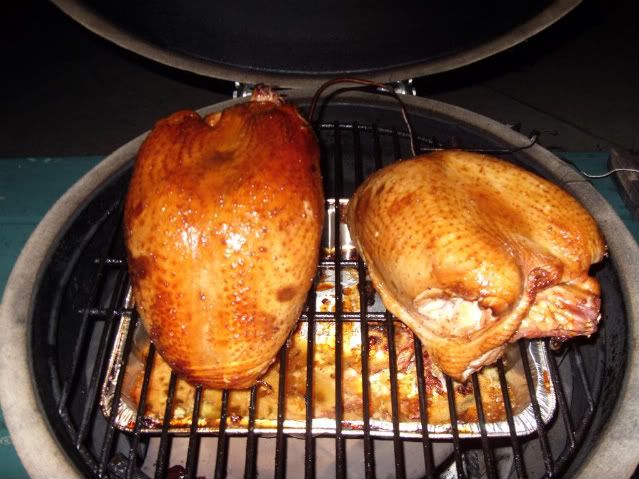 The plating wasn't the best, but man did it taste good
Here is one for ya Steve, Veronica requesting the Scorched Woman :evil: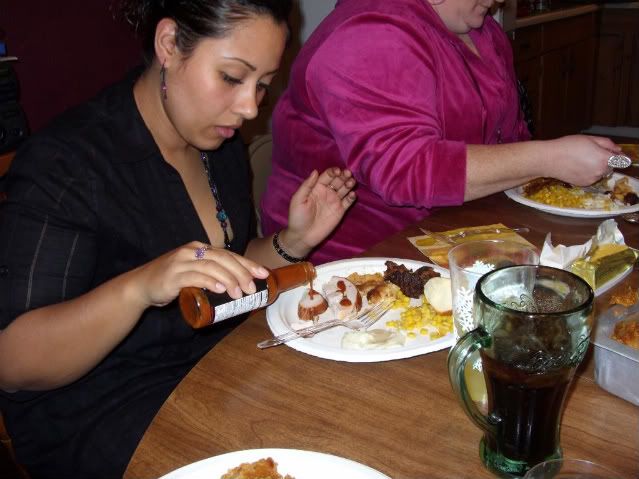 Happy Thanksgiving
Brandon

Quad Cities
"If yer gonna denigrate, familiarity with the subject is helpful."