During the mid and late 70s I spent a few years in the south pacific in the Air Force...during that time, one of the staples of folks there was fried rice, a dish originally conceived for use of leftover rice and other ingredients much like many 'leftover' dishes we have here in the U.S...for years after returning from this area of the world I craved this dish and tried on a number of occassions to copy it.. well..by jove..I think I've gotit!...this was 2nd go around and I'm pretty sure this is one of the best rice dishes I've ever eaten...wiffie says it better than what we had 'back in the day'...
Started by usin the gratemate spider in the SBGE...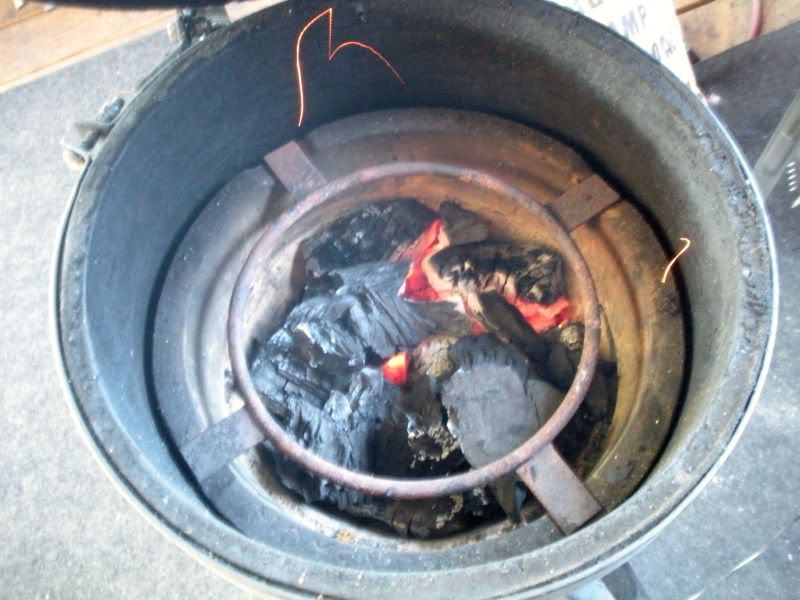 JL's 'The Raws'...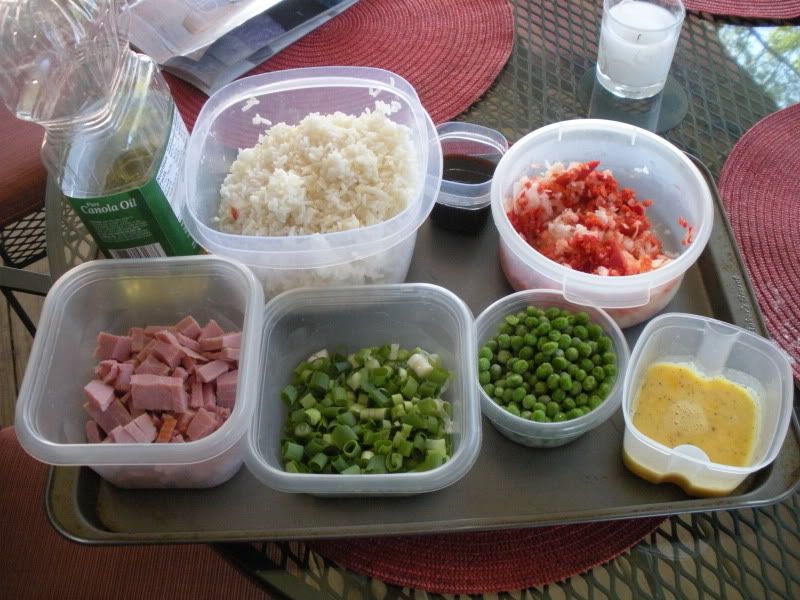 That lil container in the top center is my 'secret sauce' that took so long to come up with..I can tell you what it is..but then I gotta killya
Nearly done...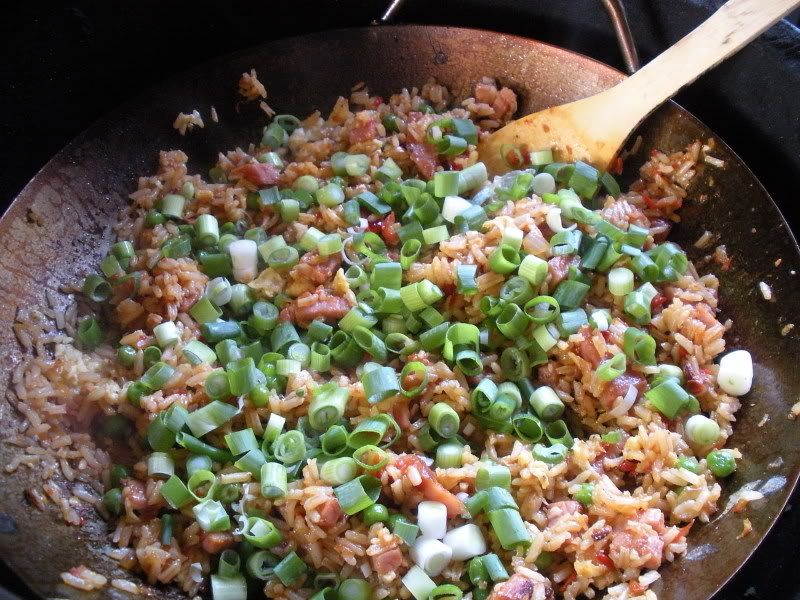 Servin Time!!...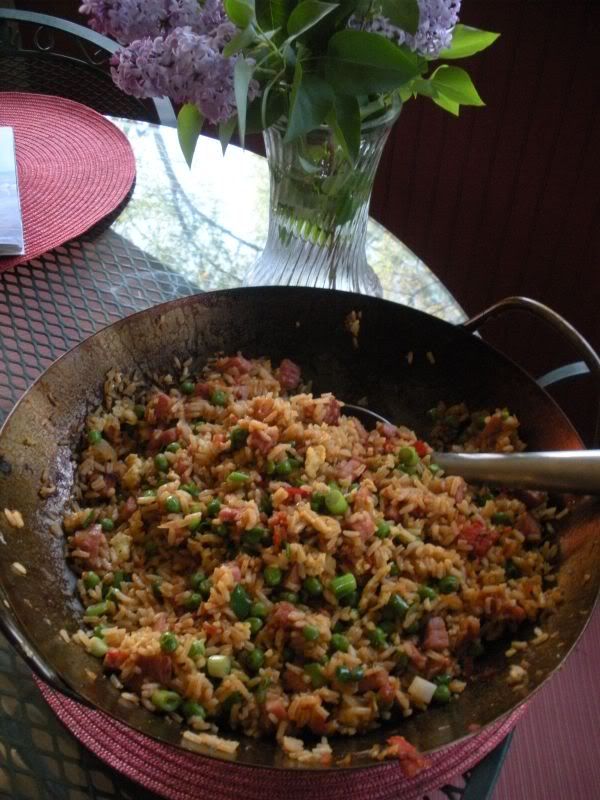 This is truly a one dish meal although a few eggrolls on the side ain't bad!...Love the wok on the egg!! :woohoo: