So, got a 2+ lb sirloin tip roast at the butchers market and the other goodies at the grocery store to put together GG's famous pot roast. Seared the meat on the grate, no pic.
Seared the veggies...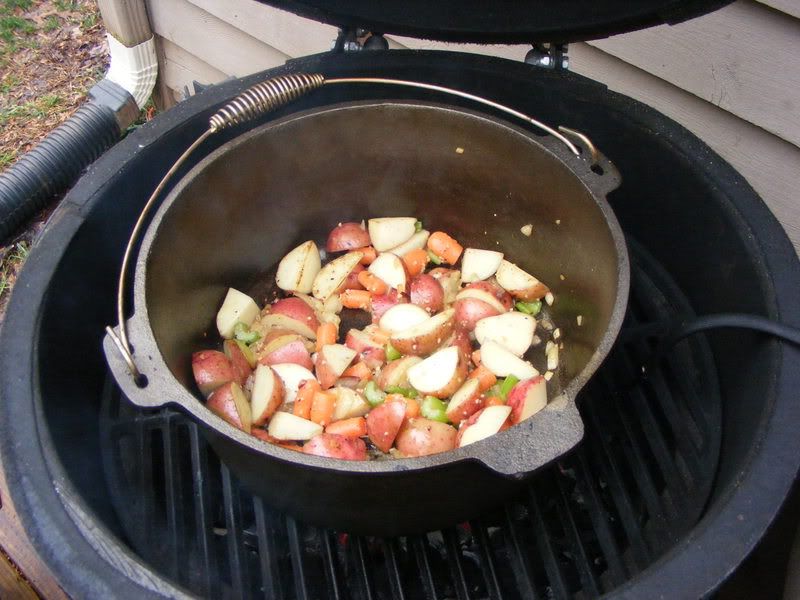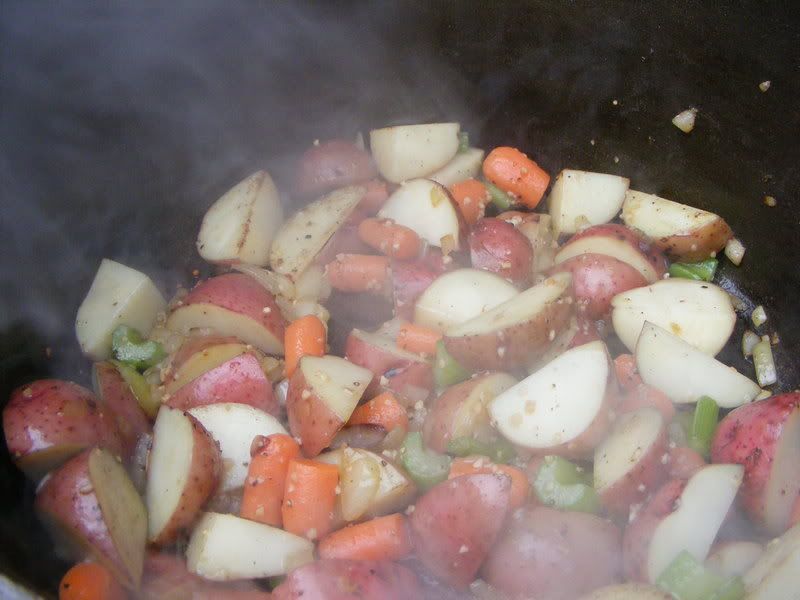 Got the grate steady at 300* and added my juices and meat.
Let it do its thing for a couple hours.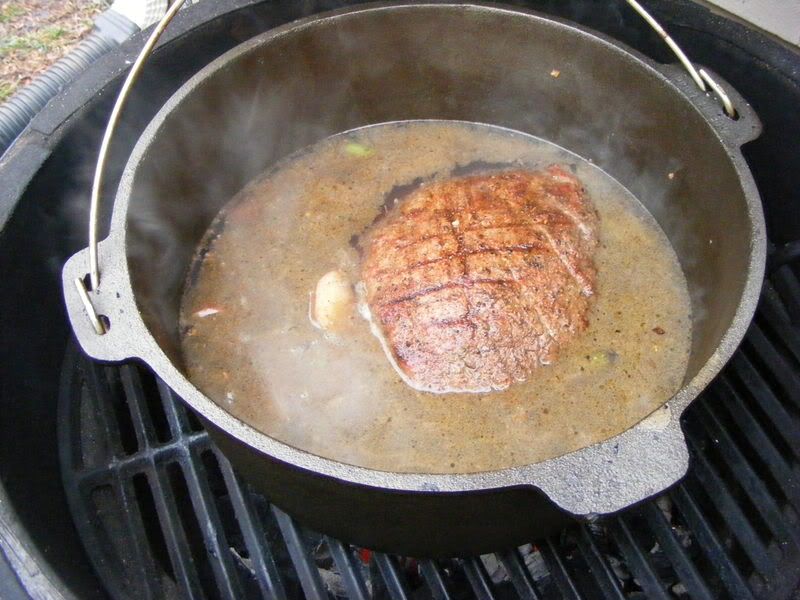 And a little OT, I never did post this, but I got a wonderful Christmas gift from my GF's mom. Some Rada knives, hope Little Chef sees these.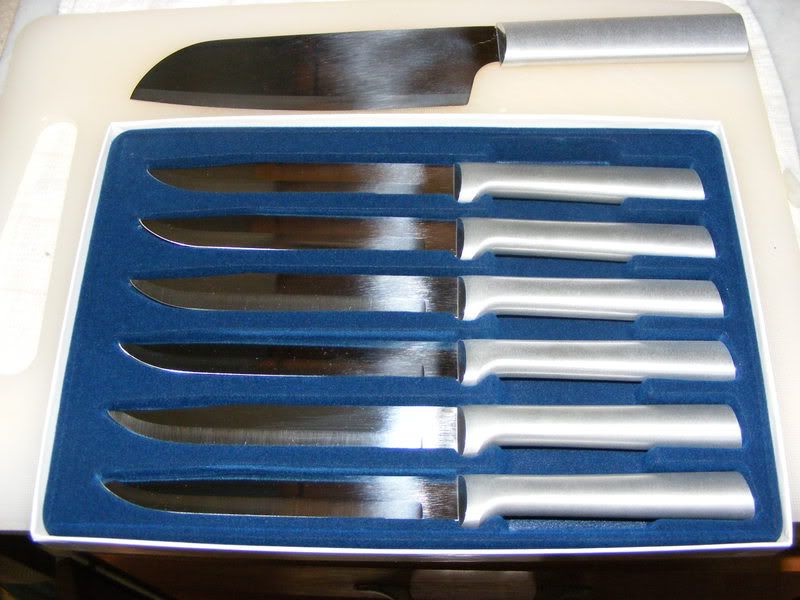 For those of you that didn't see discussion regarding these knives a few weeks ago, these are great knives IMHO, but they are VERY fairly priced. I think the knives in that picture might total 40 or so dollars, unfortunately I gave the recommendation on the 23rd so I know she paid dearly for shipping and I felt horrible. I really didn't care if I got them on Xmas, but she insisted.