Ma Po Bean Curd
Tried my first Chinese dish on the Egg with great success. Ma Po's is a classic Sichuan dish, hot and spicey.
I used the fire bricks to stabilize the wok and more important as a heat shield for the cook.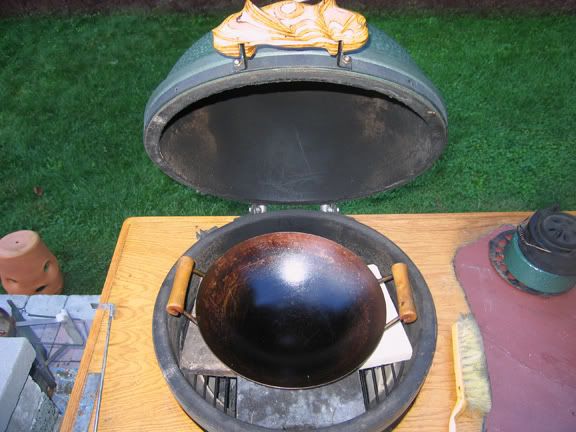 First browned and chopped the hamburg.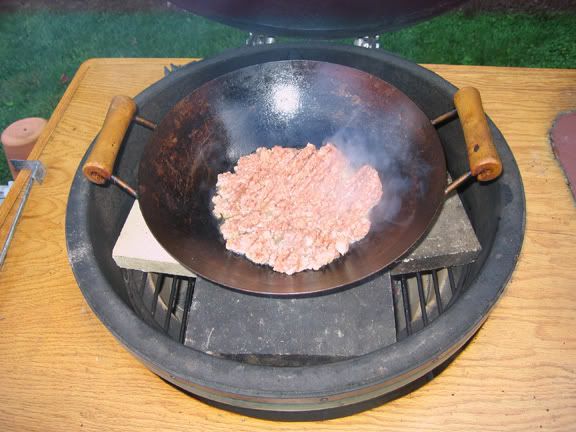 added the spiced seasonings and Chilly Paste then Chicken Broth.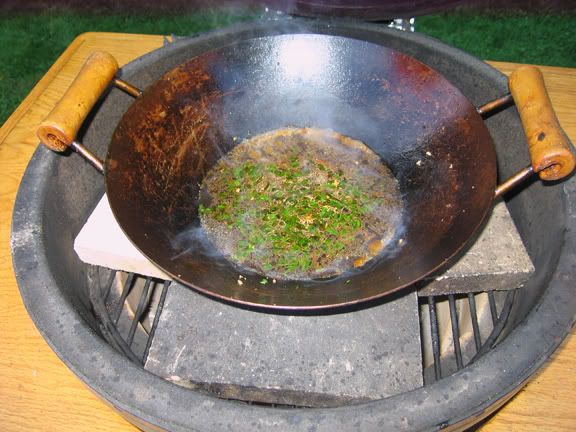 Got boiling real quick and added the Bean curd and the browned hamburg and let reduce a bit , added some corn starch to thicken.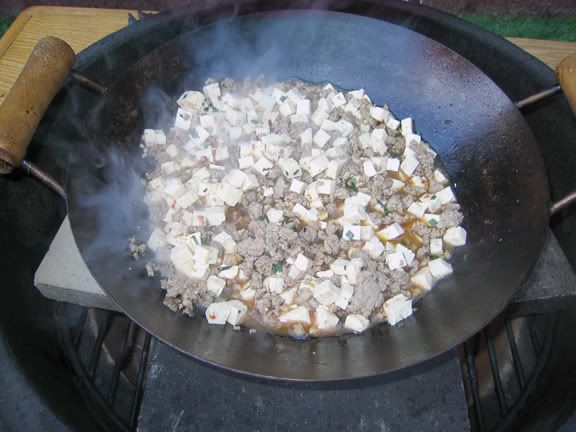 Plated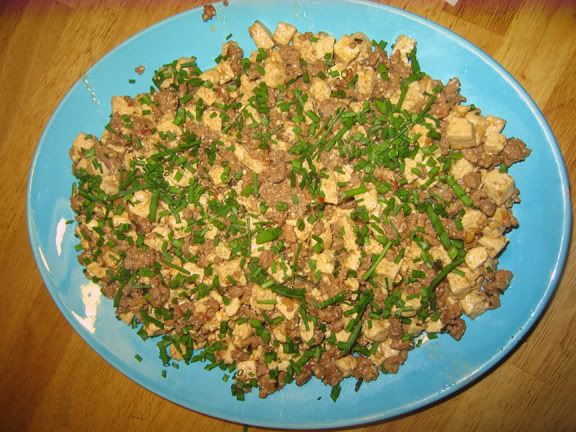 Delisioso, even if your not that crazy about bean cord.