Well, the rain started out slow but after a bit needed to be taken care of. Being in the construction business has it's advantages. I whipped up a redneck awning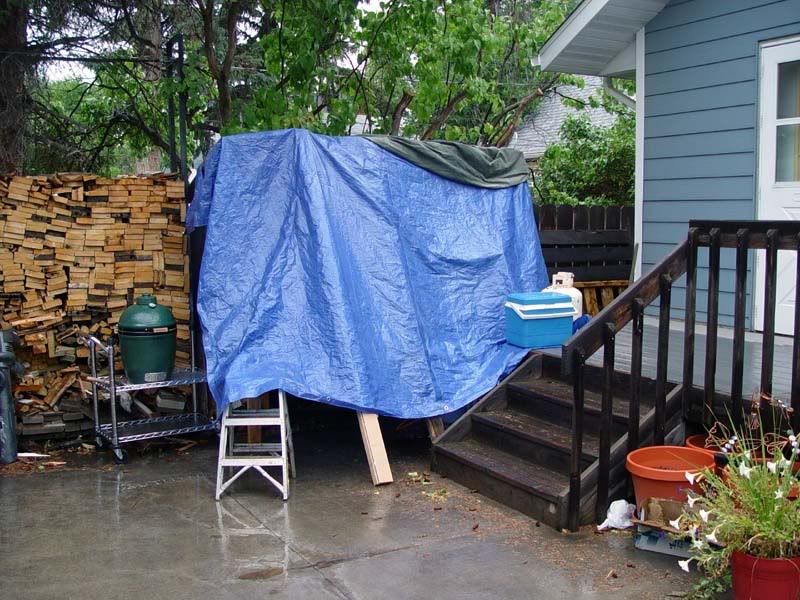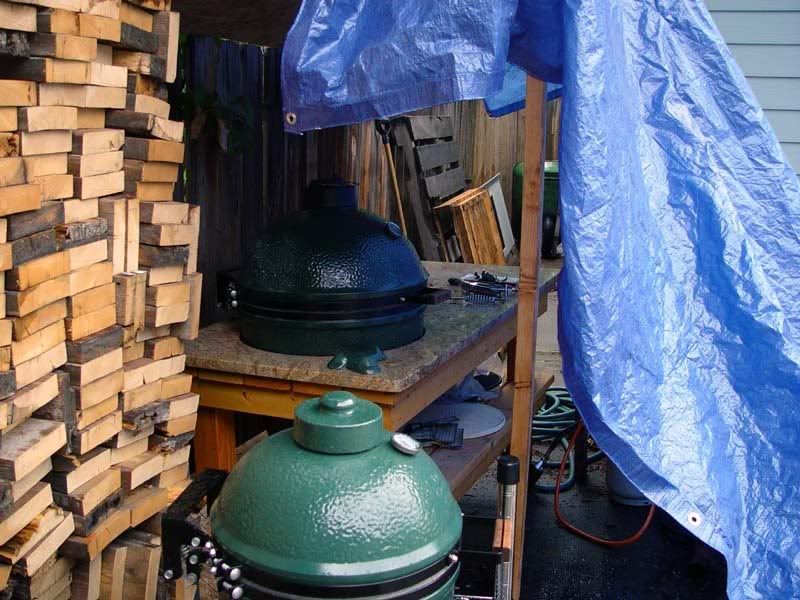 cooked up some Antelope burger meat loaf, complete with cheddar cheese and pepperjack and raising the steaks dizzy rub on top. Best I have had in a long time. We also had some left over apple pie beans from a cook over the weekend. YOu will notice that there aren't many beans left.
then to top it off I got the Butts on with the new Stoker. The review is out on that, I didn't have to get up in the middle of the night...but then I am having some issues that I am not used to. Part of the learning curve I guess.
More pics of the butts to follow.
Have a great day......Rick