Playing With Peppers…
With all the pepper pictures decided to do some playing.
Yesterday, I cooked these in foil. Too much cheese stuck to the foil. Decided to line the foil with parchment paper. That did the trick.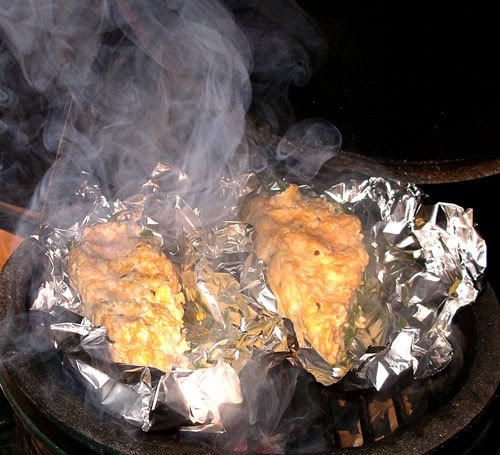 Got a good sized (5 to 7 inch) pepper and mixed up some Colby Jack, Pepper Jack, Cream and so it would be neatly I put in some chicken.
One for me and one for Mrs. ~ tried to talk her out of hers but that was quick no.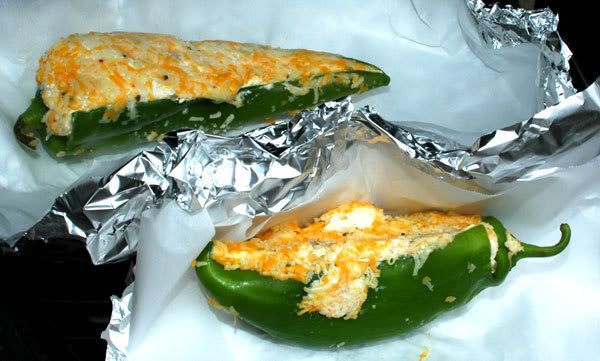 Plate setter 300° and 1 ½ hours later. Stuffed Pepper nirvana!!!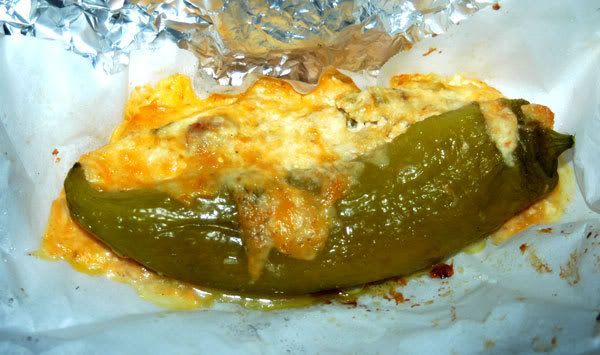 Time to do some more playing with the cheeses. The chicken didn't do anything for the flavor. I am thinking of adding some pickled Jalapeno's and maybe a very few banana peppers. No spices as of yet.
Hope you all have a great day.
GG