Jeez, I'm gone for a couple weeks and all he!! breaks lose! LOL.... you guys have been naughty! Took me awhile to catch up, but I'm going to try posting pics today.
I'm not happy about being back in COLD nj, but I had an amazing trip to TX, as I always do. The food was amazing, the weather was a little on the chilly side for texas, they said we brought it with us. I did get to where shorts once! I'm hoping to have some property there in the next year or so. Land prices have skyrocketed and I want to get some before the yuppies take over and it gets worse!
Thanks to Dr. BBQ's Road Trip book, we decided on Blacks BBQ in Lockhart. We tried a little bit of everything. The brisket was awesome, the pork loin was great, but a tad dry for me. The chicken was excellent and the garlic sausage... although a little mealy like Dr. BBQ had said, still had a wonderful flavor.
This isn't a real pretty pic of their bbq, but it was tasty!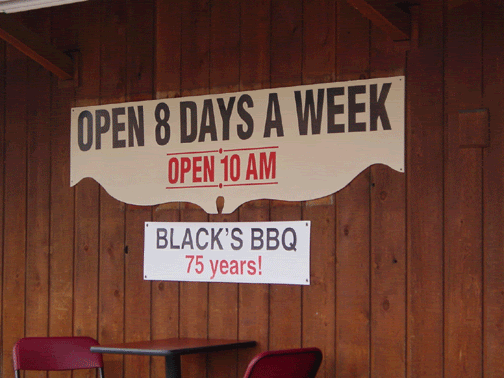 We also went to TXLC, Texas Land and Cattle. Definately one of my favorite steak places when visiting texas. We had the fried pickles, a first for me! and the Smoked Sirloin which is always amazing!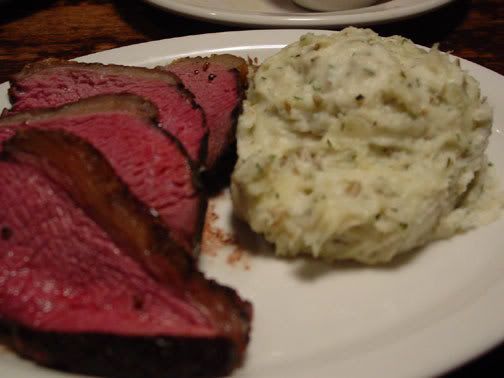 Gotta get back to my own cooking now that I'm back! I definitely want to try the smoked sirloin and the fried pickles. They had a white BBQ sauce that was out of this world, anyone got a recipe for that???
Crossing my fingers and hoping these pictures post!
Want to be back in Texas,
-Jill