Welcome to the EGGhead Forum - a great place to visit and packed with tips and EGGspert advice! You can also join the conversation and get more information and amazing kamado recipes by following Big Green Egg to Experience our World of Flavor™ at:
Want to see how the EGG is made?
Click to Watch
Cowboy Ken makes a mess
Saw this interesting video earlier, and wanted to post it on the recent "Hatch chile" thread, but I couldn't find it (head's-up for
@Mr
. Buffalo: using Search, the year is often truncated in the results so its hard to tell how old the thread/response is). 
Skip ahead to 6:30 if you're only interested in messes.  And PM me if you like cleaning them up and need a fall vacation idea.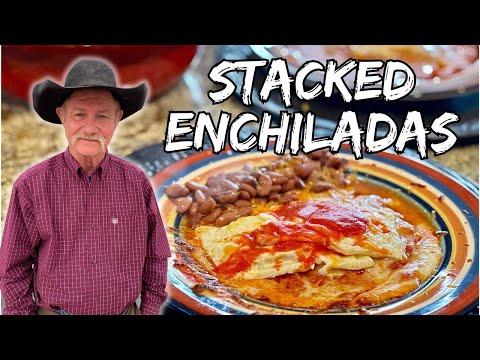 https://youtu.be/_1l_fuXU2Uo?si=tqU2t3NA-Q8OeQCl
Cowboy Ken visited a Hatch chile retailer, who is able to get only ripe Hatch, after it turns red but before it starts to dry out; who boils/blends/seasons/jars/sells them.  During my five years in Albuquerque, and subsequent chilehead existence, I've never seen this stuff; green chile was roasted, peeled, and used from there, while red chile was dried on the vine, ground up, and mixed into sauces (or the
recently-dried, 
pods cut up, toasted in a dry pan, soaked, and 
then
blended into sauce, which I can do here thanks to my local mexican grocer (dried red pods in the gringo markets are usually too old/dry to toast, you can just scold them mildly and they crumble into dust, proceed from there)).  
I'll keep my eye out for this "boiled red fresh" chile mash, I'm curious.  I'm 
also
curious about freshly-
roasted
RED chile, while I've also never seen and wasn't mentioned in this video.   
EDIT:
 Wanted to comment on the enchiladas.  Red-Chile Cheese Enchiladas, stacked, are one of my favorites since 1988.  Traditionally the tortillas are briefly fried in lard first (not done here, and I use bacon grease which is also not traditional but mine are better, so FY); orange cheese of any kind is a non-starter (Jack in the layers, Cotija on top, nothing else); I don't add any meat to mine, just a scant tablespoon of finely-minced white onion, split between each layer; and I've never seen SSU eggs placed on top, but that's brilliant; will be trying this when my current homemade bagels/cream cheese/lox run out Fri or Saturday!).  
____________________________________________
"I don't play golf for the money."   - Jon Rahm
Comments