Welcome to the EGGhead Forum - a great place to visit and packed with tips and EGGspert advice! You can also join the conversation and get more information and amazing kamado recipes by following Big Green Egg to Experience our World of Flavor™ at:
Want to see how the EGG is made?
Click to Watch
OT - New Gunslinger in Town...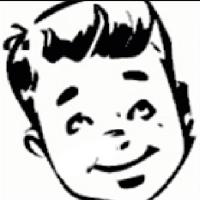 Seems there's a fairly new thermometer that is quicker than the Thermapen One. It outdraws the One by a whopping 0.25 seconds - just imagine what you can do with all those fractions of a second  that you'll accumulate over the course of a year!
Looks pretty sharp. Has a nice OLED display. Is waterproof and has a built-in magnet so you don't need an add on sleeve like with the One. Tip is also designed to measure surface temp which can be useful.
$109.00
This company also sells an interesting looking sous vide rig that is coming soon.
https://www.typhur.com/
"Reality is that which, when you stop believing in it, doesn't go away." ― Philip K. Diçk
@Cornholio
 called me a weirdo... can't say that I disagree.
Camped out in the (757/948/804)


Comments