My sister in law LOVES paella and yesterday was her 60th birthday. So I grabbed a bag of Bomba rice and got to work! Not 100% traditional Spanish Paella, but close. Used chicken thighs, sausage, shrimp, clams and mussels as the proteins. Cooked it direct at between 400° and 500°. Such an easy dish to make, but looks super impressive!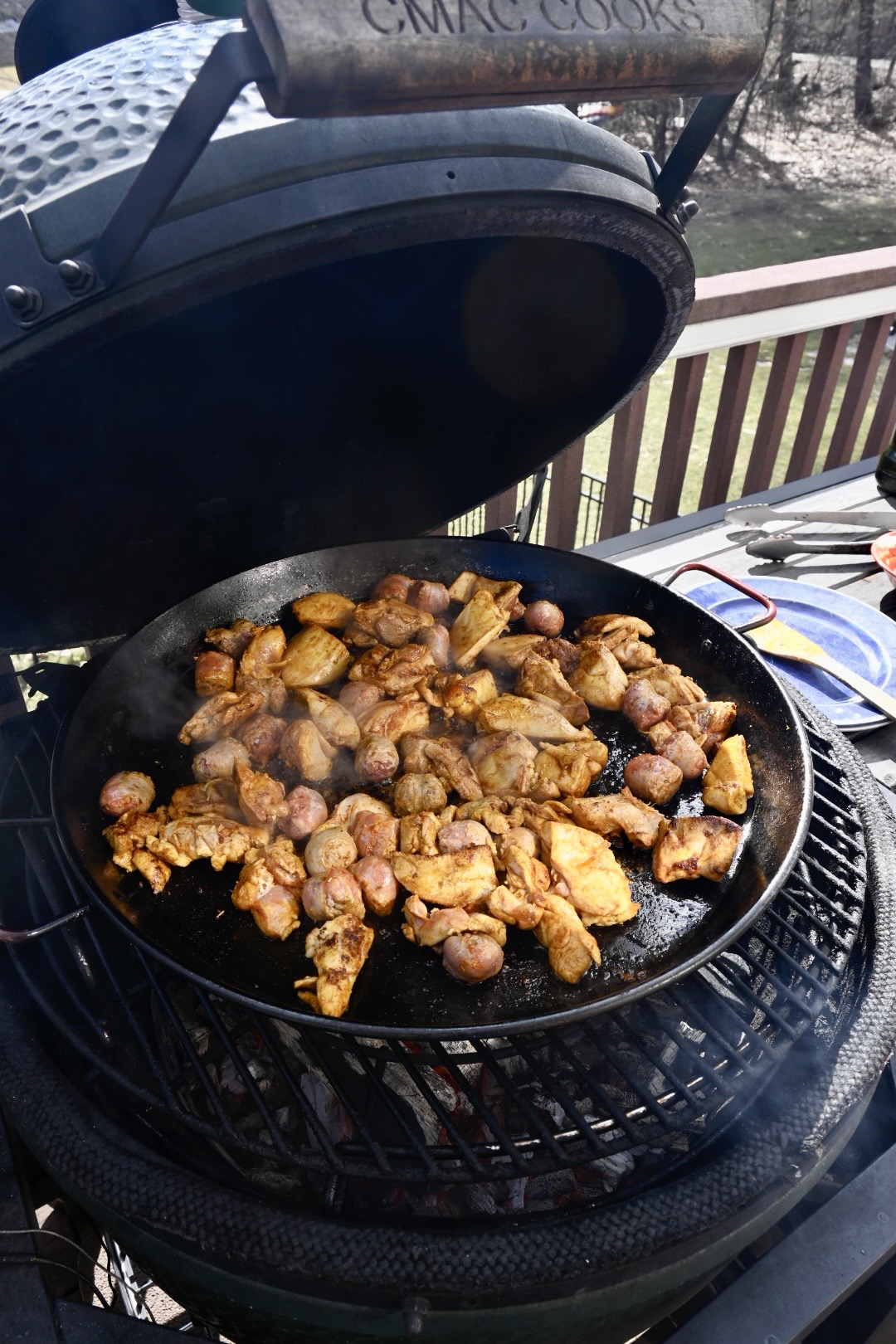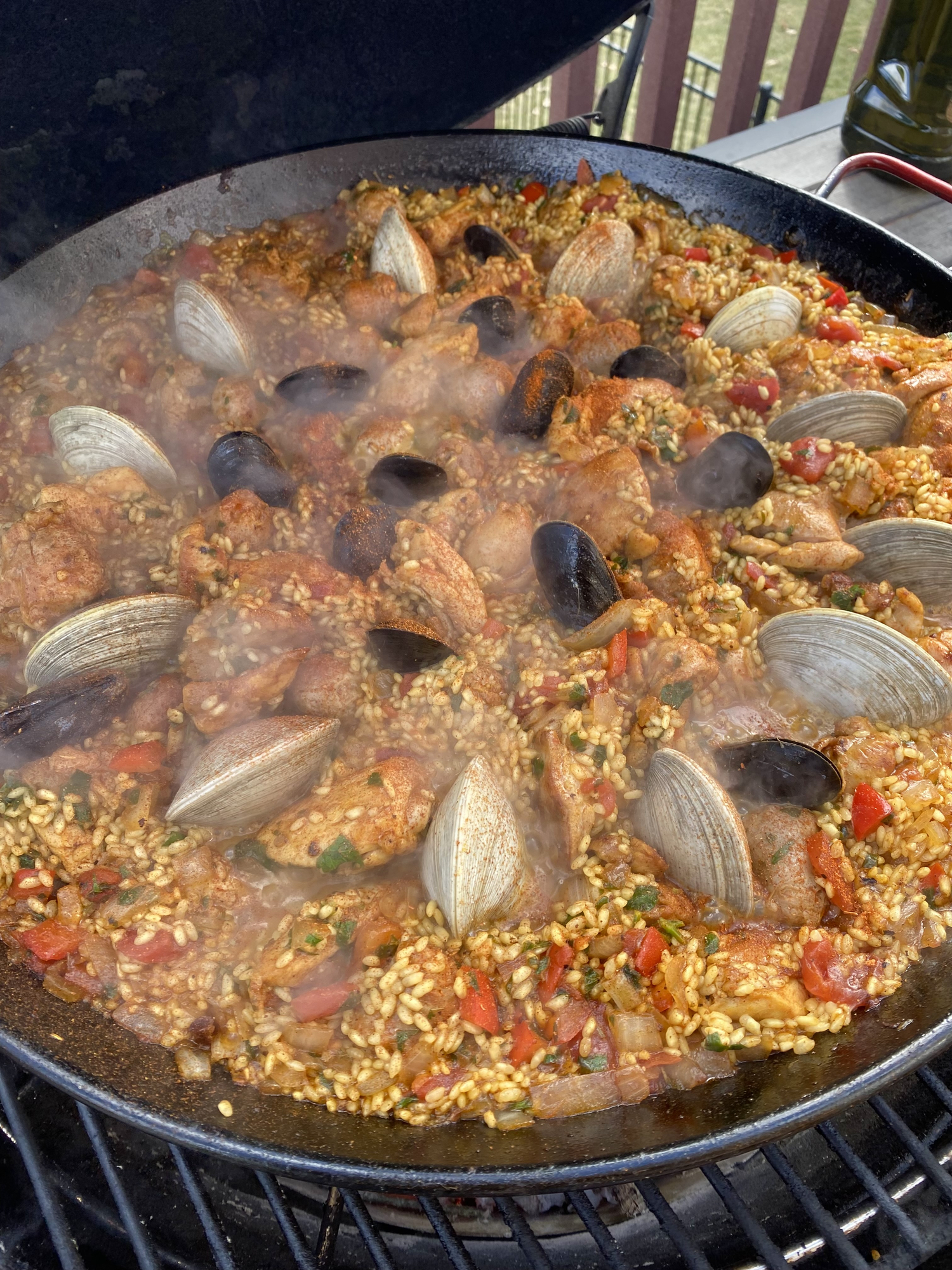 Craig aka Cmac Cooks
Amesbury, MA
#BGETeamGreen #TeamArteflame #TeamBarrelProof
XL BGE, Mini-Max, La Caja China, Arteflame Classic 40, Arteflame One 20, Arteflame Euro 20, Cotton Gin Harvester, Weber Classic, Gozney Dome, Anova wifi Sous Vide.