I can't catch a break. So we fired up the 2XL for the first time in the new kitchen after much waiting. The 2XL sits on a table nest in the outdoor kitchen. The table nest is on a piece of granite counter. See pic attached. 
Mid cook tonight I heard a large crack. Thought it was something inside the egg, maybe grate moving or something. Turns out the granite underneath the egg had cracked. 
The whole reason I placed the Egg on the table nest was to avoid this. The interior of the kitchen is supported by concrete mason units so it's not hollow underneath the granite slab. 
Im assuming it's from thermal expansion/contraction and not weight. 
Any thoughts on how thick granite should be to prevent issues like this?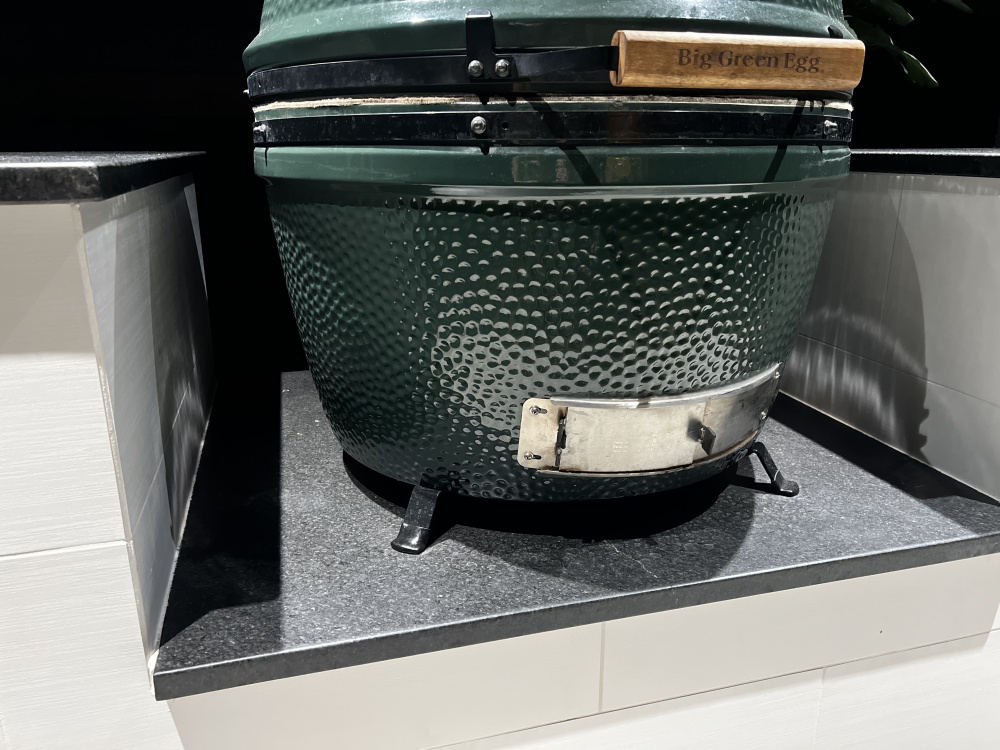 Bonus pic of kitchen.