Made this on the weekend, finally got around to posting it.
My favourite way to cook brisket, inspired by this post way back when... 
https://eggheadforum.com/discussion/1128140/ultimate-montreal-smoked-meat-recipe/p1
Dug out this 18+ pounder from the freezer. I cut down the spices by about 25% and omitted the salt called for (the salt already in ReadyCure is sufficient for our taste).
Mummified for 10-day cure, flipping couple of times daily...
On day 11, rinsed and soaked for four hours with hourly water change, then recoated top with cracked pepper and coriander, rested overnight. Smoked low and slow in XL till IT 175 and rested again.
Steamed gently in makeshift steamer for three hours, IT was about 195F.
Big pool of juice and fat after steaming, but meat was still moist...
Got real lucky this time, never had a brisket with such fat distribution and marbling.  If I may say so, It was even more tender than prime rib, everyone agreed it was my best yet, granted I only do briskets about 3 or 4 times a year. I told them credit goes to the cow, not cook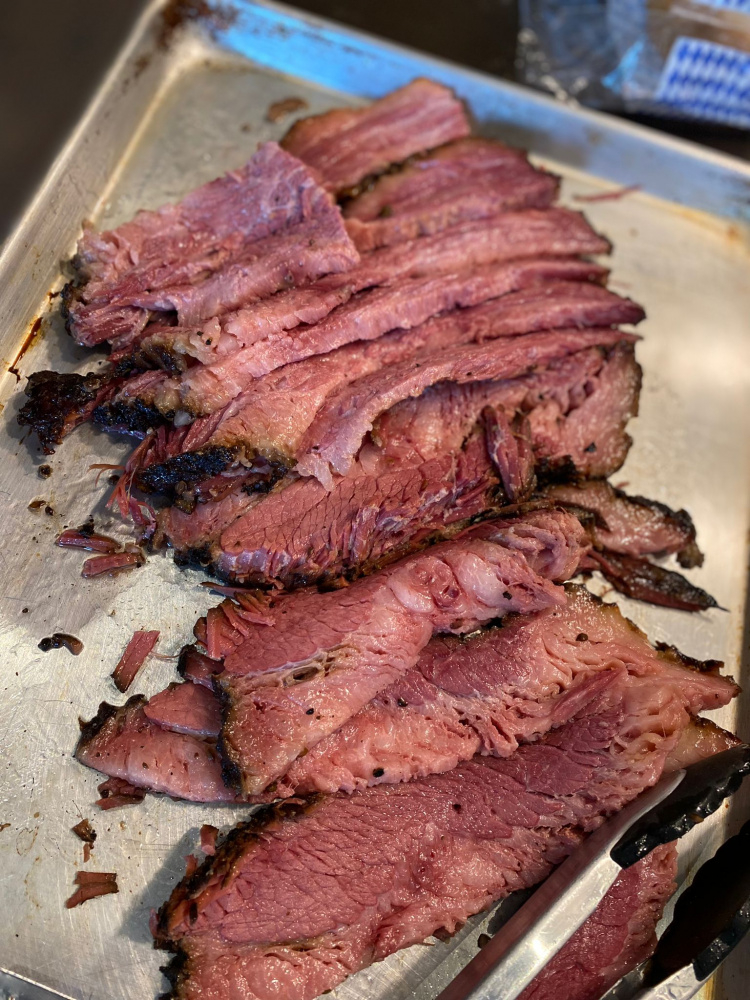 Cheesecake with strawberry compote to wrap up.
Thanks for reading and excuse the rambling, I need this to compensate for memory loss down the road when I try again!