While closing the dome, the nut that holds the band spring worked itself loose, so the spring is no longer attached.  Any suggestions on how to reattach the spring?  With the dome fully open, the spring doesn't quite reach and I'm not sure how to stretch it without risking serious bodily harm... 
Also, can someone confirm the groove in the nut should go towards the center of the egg (away from the bolt, as oriented below), similar to on the large with the prior band version.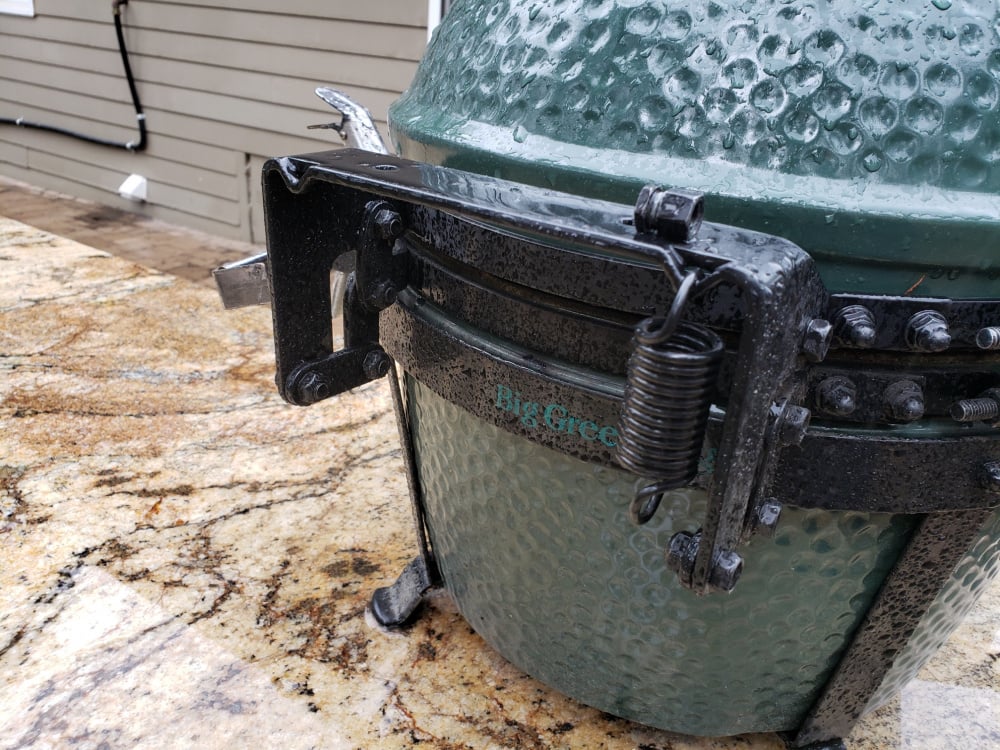 Thanks for your help!
PS, please feel free to comment about needing to check my nuts more frequently.  
LBGE - St. Louis, MO; MM & LBGE - around 8100' somewhere in the CO Front Range