My wife had the first of three procedures last Monday in Boston to help with her severe asthma. She has been in the hospital since, spending three days in the ICU, and is now on a regular floor. 
Because of this I have been traveling back and forth from CT a lot and didn't have time to make my own dough. 
Bought one ball from the local pizzeria - contains sugar so can't go above 550 F or so. 
Used some store bought marinara as it's what I had, smoked mozzarella, black olives, and spicy pepperoni. Topped with some Italian herbs, and added Frank's Red Hot after coming out of the WFO. Got maximum cuppage on the pepperoni. Washed it down with a tasty brew I received in a beer swap.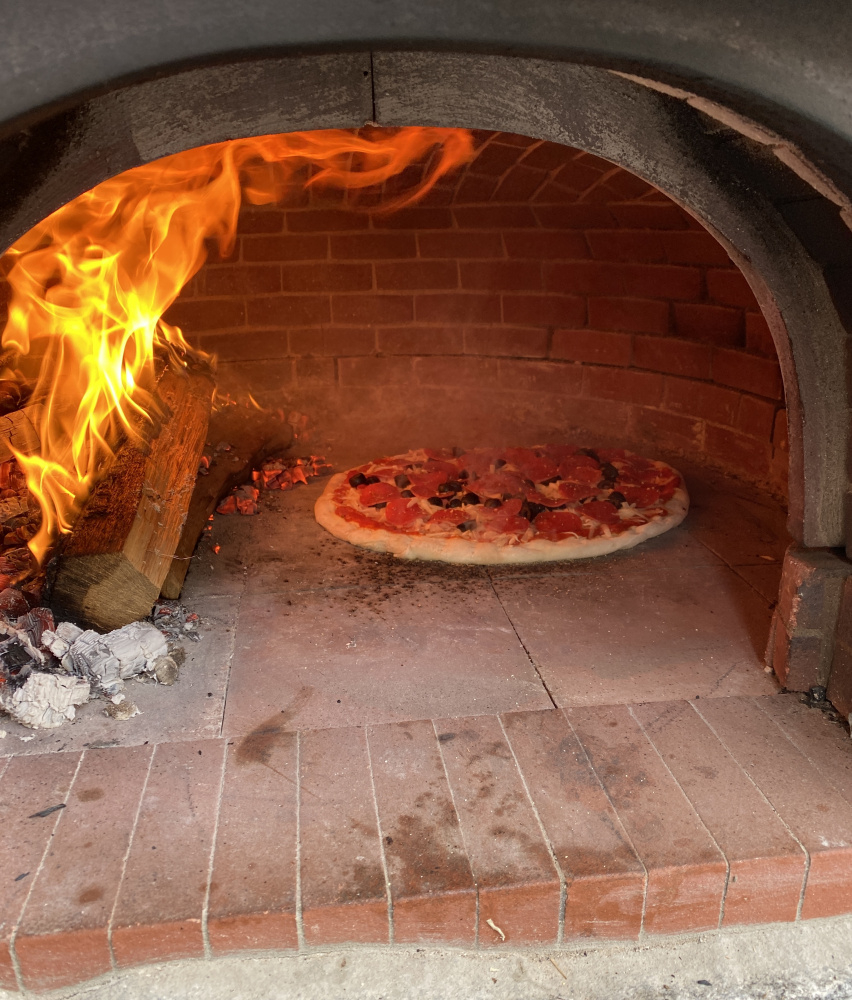 MMBGE / Large BGE / XL BGE (Craigslist Find) / SF30x80 cabinet trailer - "Ol' Mortimer" / Outdoor kitchen in progress.  

RECOVERING BUBBLEHEAD
Southeastern CT.