Morning All:
We were supposed to spend the weekend in Jacksonville with our son, D-I-L & some grandkids (plus I was to judge at a KCBS BBQ contest)...however on the way there on I-75 this happened (semi wanted my lane without seeing I was there, luckily we were only going about 20mph due to traffic) & we ended up coming back home...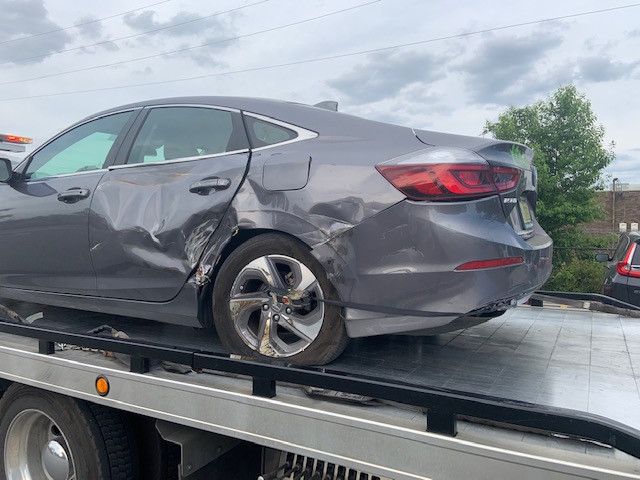 So today I did a Restaurant Depot run & got some beef ribs (along with a few other items)...It was a package of four 4-bone slabs...here is the one I cooked today just on the Egg...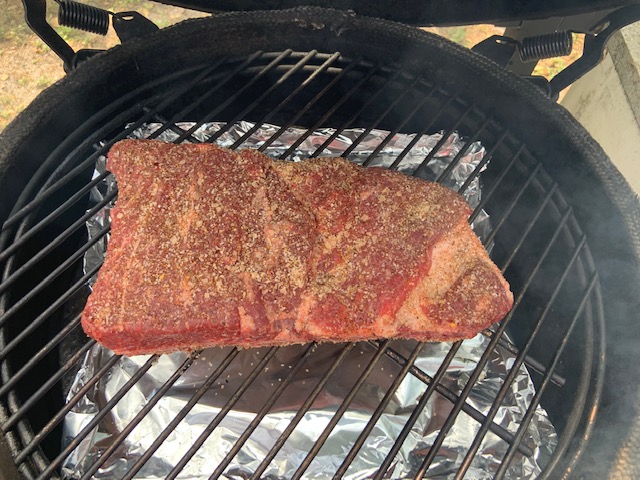 Egg was a little hotter than planned (about 325) so it only took about 4 hours to get to this point...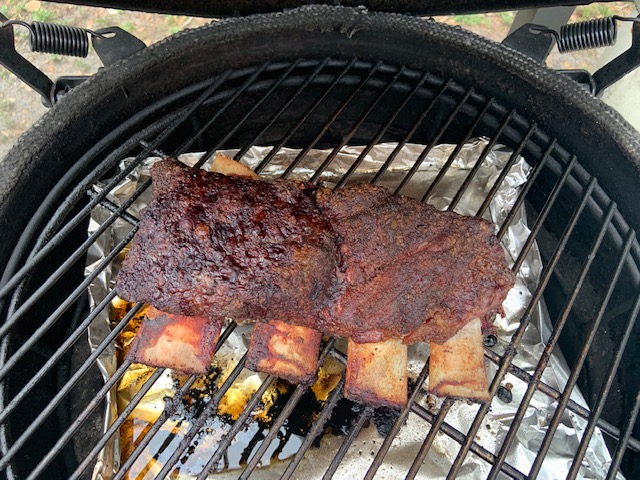 Also did some corn on the cob while the ribs were resting...
Add some baked beans for an EGGCELLENT dinner...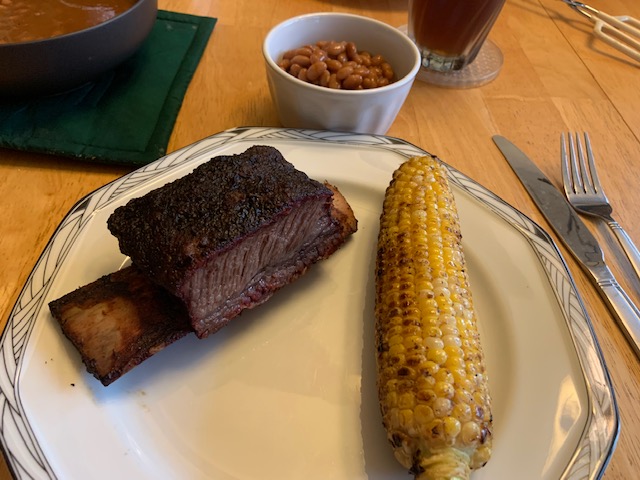 Here are the other three slabs which look even better than today's...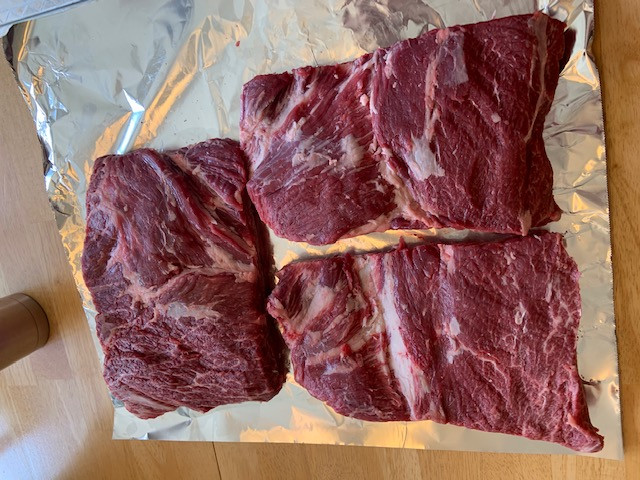 However, Monday will mean dealing with the insurance company, but shouldn't be too difficult as it was obvious who was at fault!