Good friend of mine posted a delivery he got yesterday, four cans of Skyline Chili; I've been hungry for it since.  I've got 3 different "home" recipes I've had for years, decided to check EweTube for any others.  Came across this one: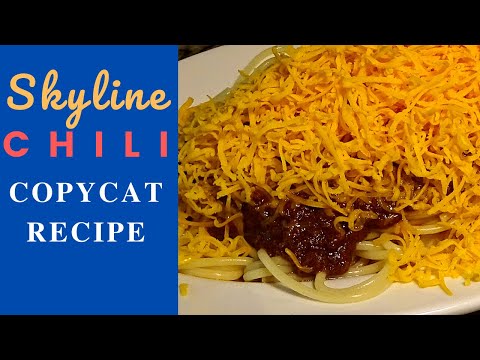 There's a lot of Lore and Legend regarding Skyline's recipe and "secret ingredients", only two people know ONE half of the full recipe, its in a bank vault, etc.  The guy above pointed out that the fourth listed ingredient (on the canned stuff, which IMO doesn't taste quite like the restaurants either) was 
yeast!
 And that's not included in any other recipe on the 'net, so I was intrigued.  He claims to have spent a yuge amount of time reverse-engineering the recipe, and includes tablespoons of both nutritional/brewer's yeast (which I'm totally unfamiliar with), and Fleischmann's.  I found a bag of nutritional yeast, Bob's Red Mill (with a picture of Bob on the package) and noticed it said, "Try it on popcorn!"  
Now, any guy that calls for 1 5/8's teaspoon of a spice for 2 lbs of meat, either has much more refined tastebuds than I do, or is blowing smoke.  But, I'll try anything once.  This was close, still not quite right (although it's been at least a decade since I've had it in Ohio).  Had a four-way with beans for lunch (AND my very first Grillo's pickle, yum!), and chili dogs ("Skyliners") for supper.  I'll try this recipe again, but without the clove, a lot less allspice and a little less cayenne.   
And so I have a nearly-full bag of nutritional yeast, and I don't usually eat popcorn.  Anyone here use the stuff?  I need some ideas (may sprinkle some into tomorrow morning's Tornado Omelette).  
____________________________________________
Introvert Engineers - Social Distancing before it was cool.  
Ogden, Utard.