Welcome to the EGGhead Forum - a great place to visit and packed with tips and EGGspert advice! You can also join the conversation and get more information and amazing kamado recipes by following Big Green Egg to Experience our World of Flavor™ at:
Want to see how the EGG is made?
Click to Watch
The Inverted Pizza Rig
I though I would post an adjustment to the pizza rig. This forum has been so helpful.
First I have been debating the pizza porta/dojoe  (if it even fits on my XL) vs more crap around the patio.
The idea was to trap the heat.
-100% Closed vent. So the heat rolls over like a PP or DoJoe
-Small gap open in front. I have a rutland. Next time i will put foil over as an added precaution
-Kept about 600-650 with some 700 spikes
-Inverted stone diameter. Starting from ground. 14 inch stone, 3 x 1 inch high metal nuts to lift and create air gap, 16 inch stone, 18 inch divide and conquer place setter.
-Double decker as we cooked 10 pizzas. The bottom was hotter and acted as a true pizza oven heat was very well contained
 Cheese melted, great oven spring etc. 
-Voila.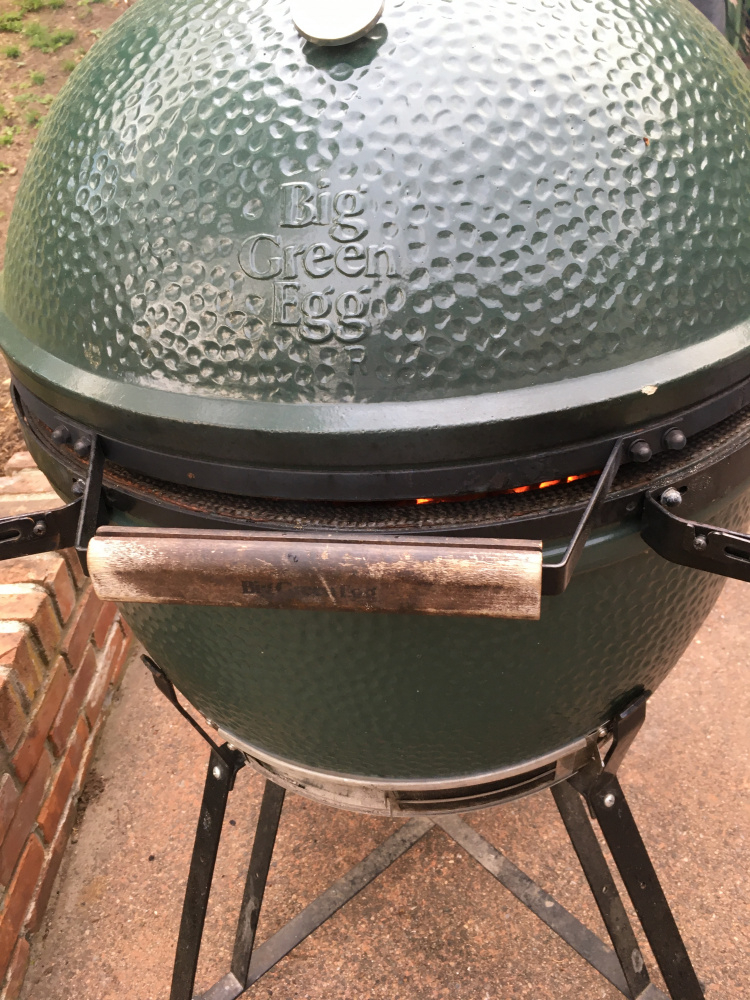 Comments