...nothing special, just enjoyed a cook while teleworking.  Knowing the FlameBoss would keep me at an even 225 while I chased telecons, kids and pups around.
Look great, but I think they had too strong of a rub flavor and possible smoke/lump flavor.

I rubbed the night before with Meat Church BBQ Rub, and then hit them the next morning with MC Honey Hog Rub.  I really like Honey Hog. I think the MC BBQ was too strong for these ribs though.  A very pronounced black pepper and maybe garlic came through, vs the tender sweet spiciness ribs typicaly have. 

I smoked over FOGO with some Apple wood, and glazed with Bone Suckin' Sauce for the last 20 minutes.  Dipping in sauce certainly helped with the deep smoke/rub flavor.  I usually like ribs with no sauce though. 

In the past I have used mustard and mostly Dizzy Pig on ribs.  I kept it simple this time and just went with rubs.

Thoughts?
Finished...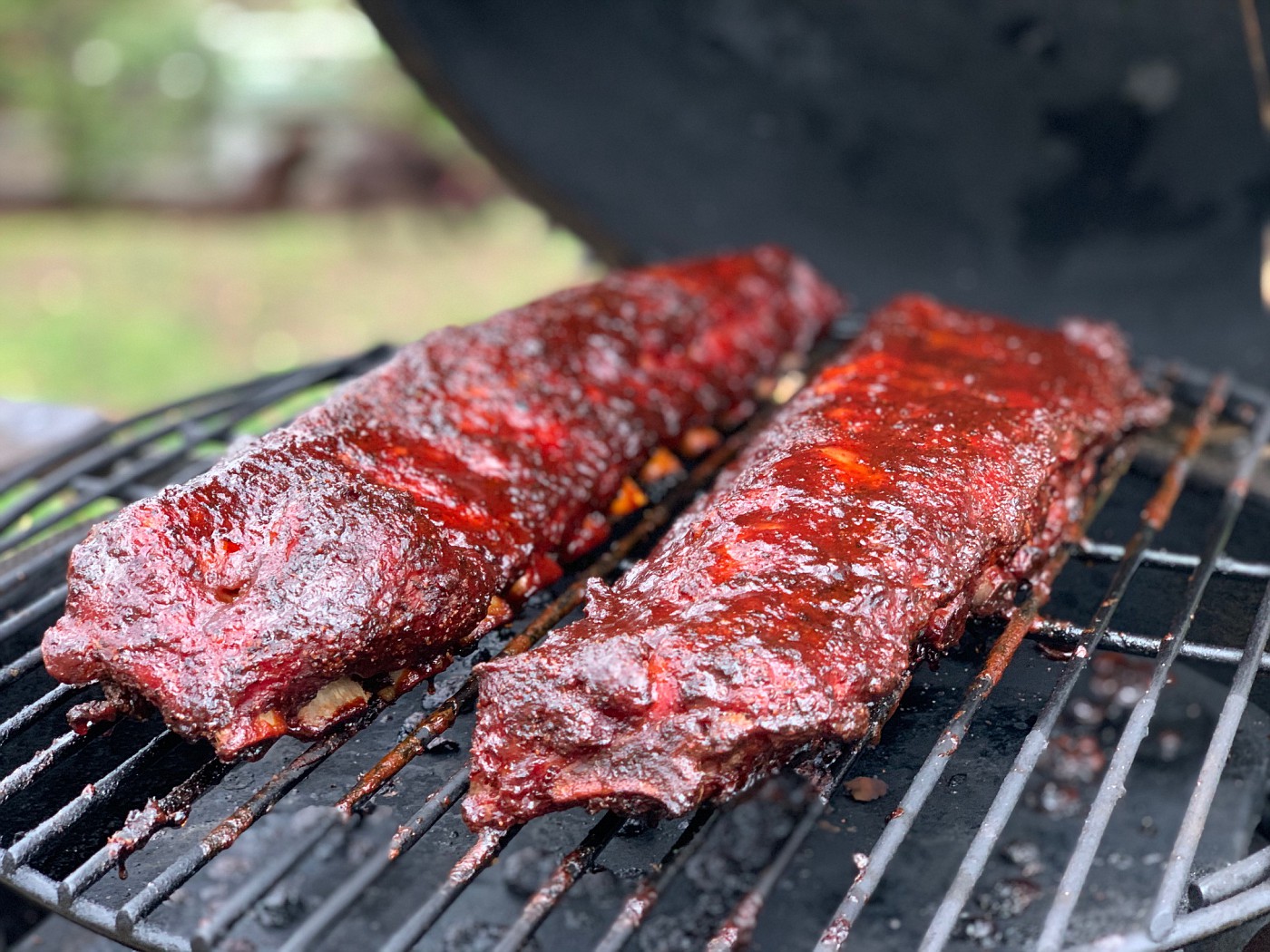 Just On...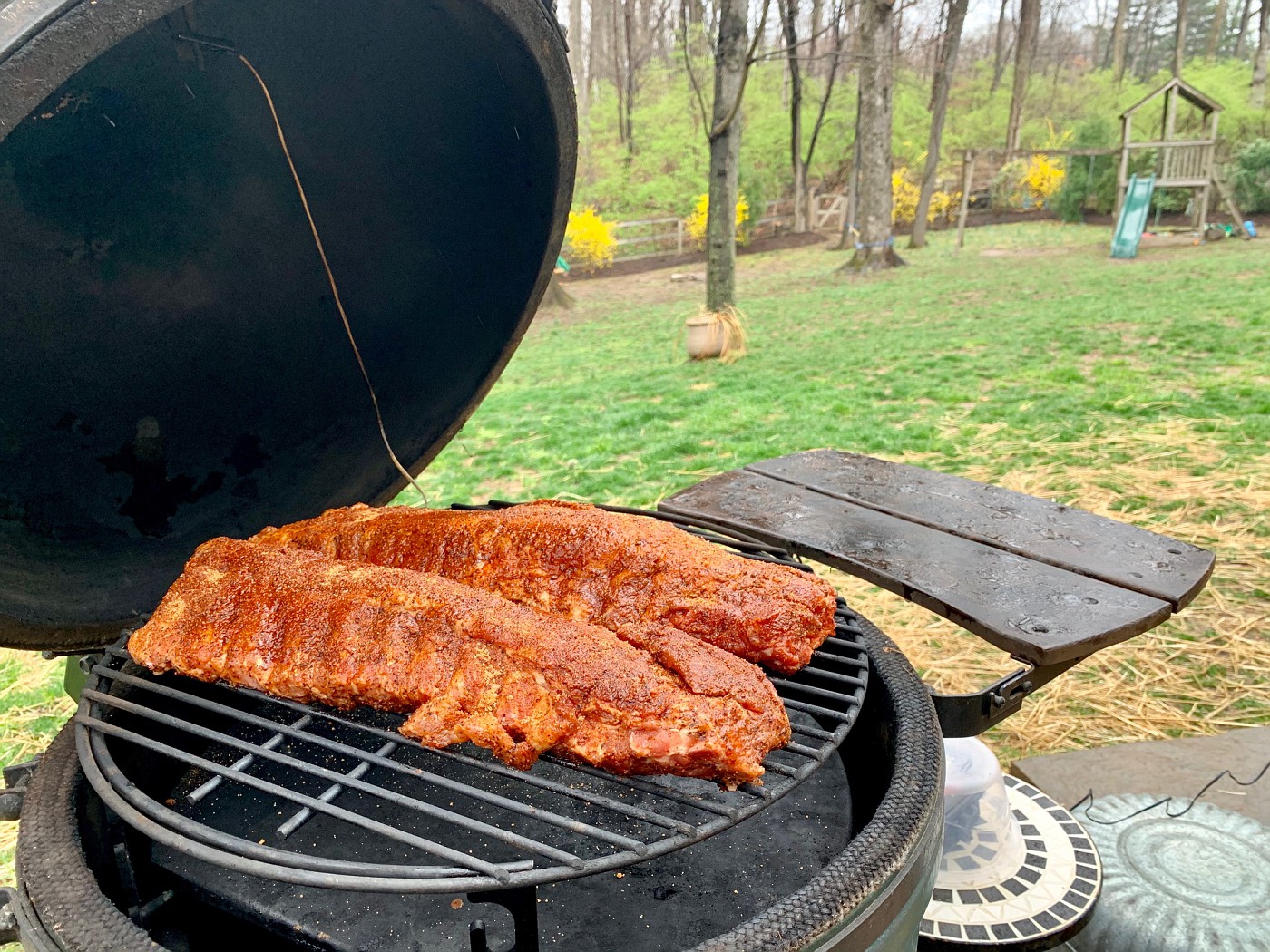 Pre-saucing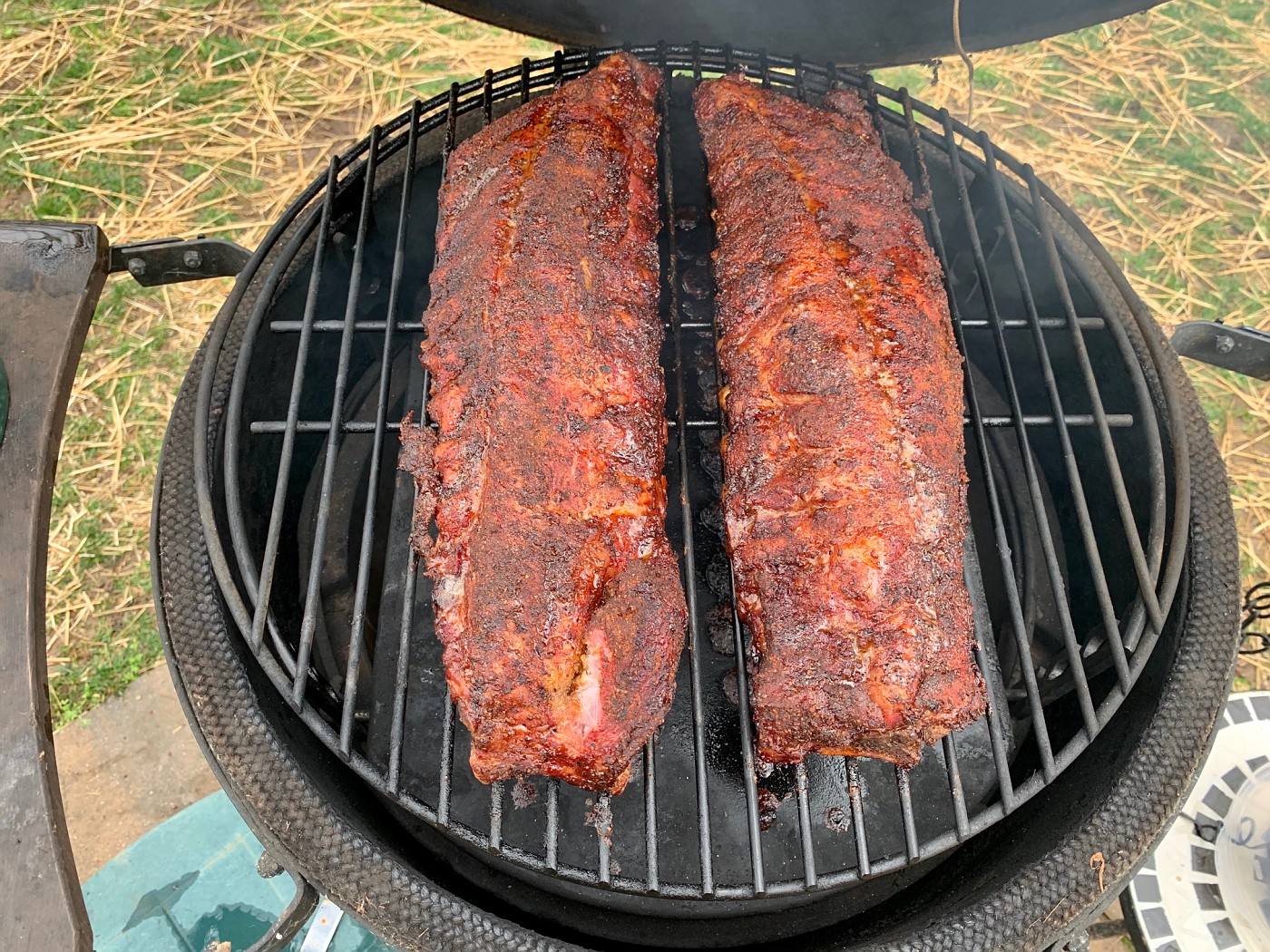 Some sides...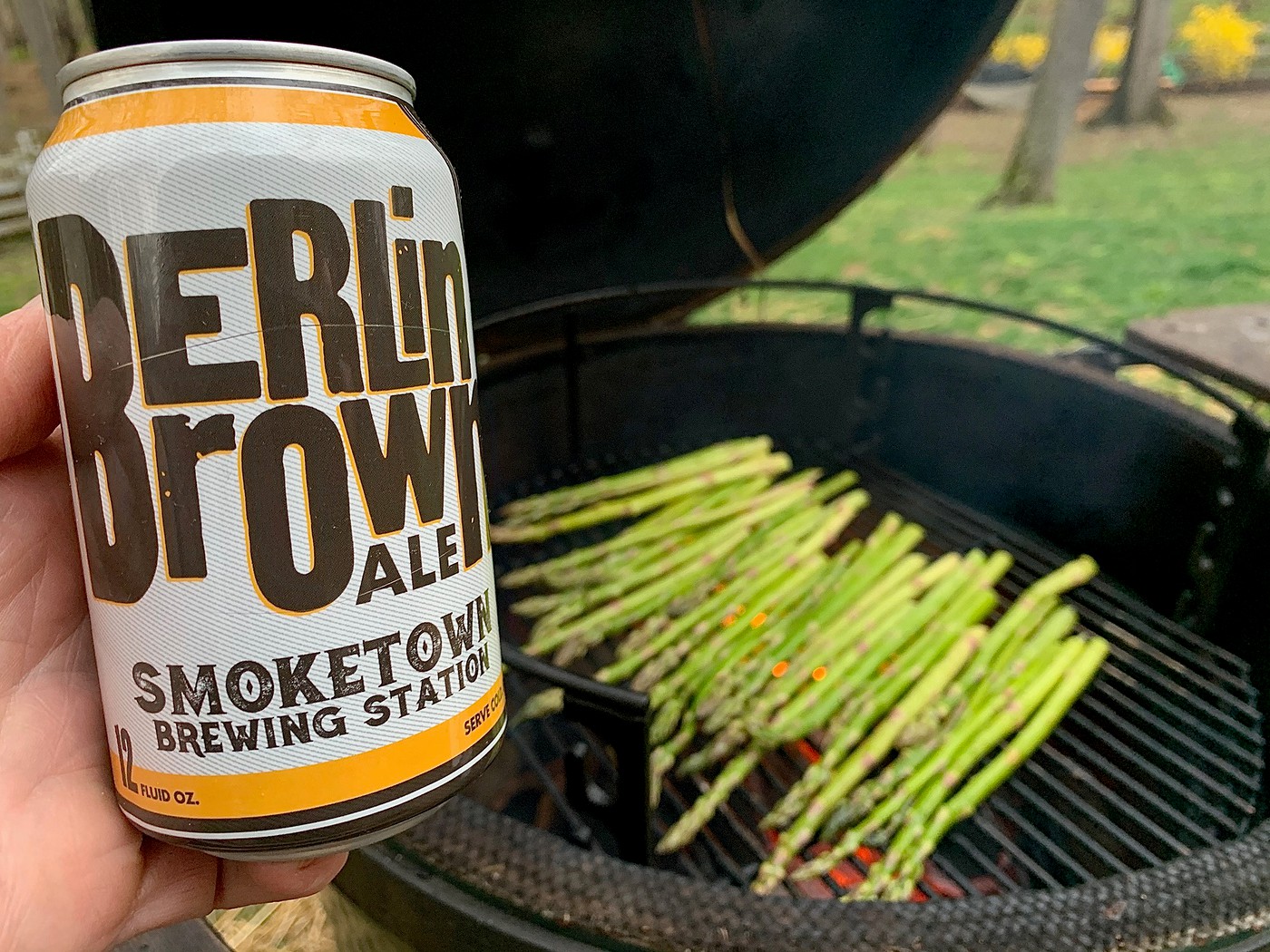 Plated... nothing neat or fancy.  Just a family dinner, folks.