I've been guilty of posting "boring" cooks on the OT threads or not at all.  I'll be trying to post more cook threads, not just the ones with sexy pics.  Hopefully some of y'all will join me and we can rebalance the cooking alongside the tomfoolery.  
Here is some simple chicken parm.  Flour, eggwash, seasoned breadcrumbs on the Blackstone. Topped with homemade marinara and a mozz/provolone blend.  This could easily be replicated on cast iron or a soapstone in the egg if you wanted.
No plated pic, but served with ziti and asparagus.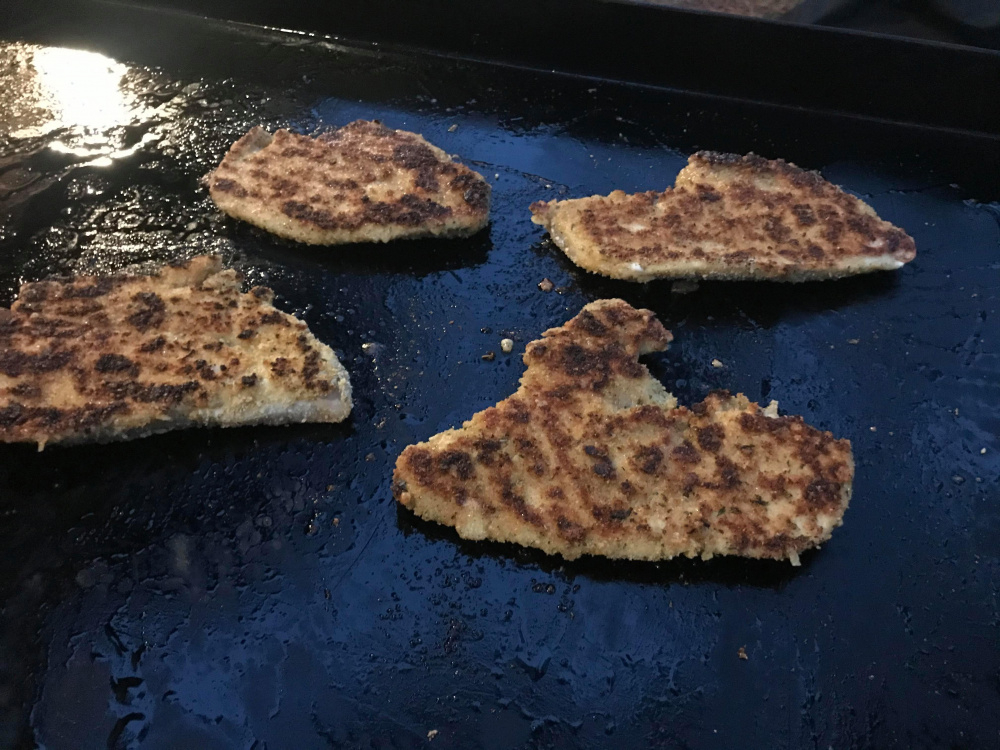 XL & MM BGE, 36" Blackstone - Newport News, VA