Finally finished building what I wanted for Egg furniture.
I did not want the Egg (XL) inserted into a table or built into a cabinet, and it had to be weatherproof as it is uncovered.
First the base, pinned to the ground and weighted down.:
Then the cabs I built in the workshop from exterior ply and PT faceframes:
Wrapped with tarpaper and window seal: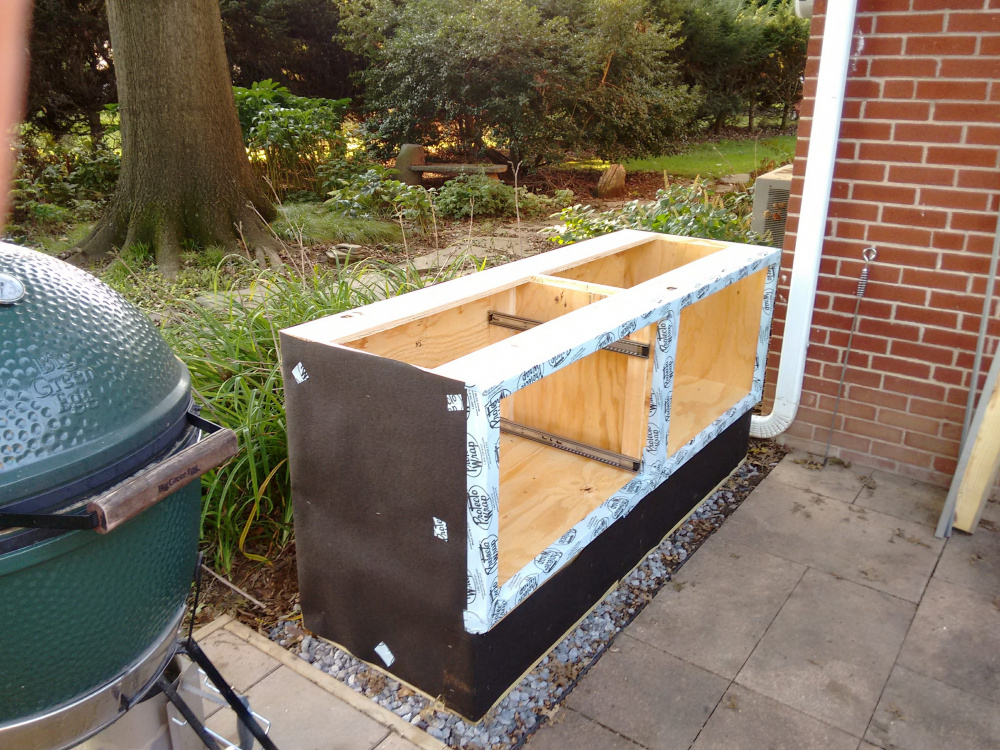 Final pic with Hardipanel and trim, stainless doors, and granite top. Left hand cab has drawers and the right is just open storage.
A fun project that wasn't too hard, but took forever with work and life going simultaneously...

Bob
New Cumberland, PA
XL with the usual accessories