Started out making a southern curry with guajillo peppers, ginger,garlic, turmeric, coriander and a shallot all blitzed in the mini chopper until smooth.  Rubbed the chicken pieces and then added a lil coconut milk and let it set for a bit.  
Took half of the paste and fried it for a bit then added coconut milk, palm sugar, and some tamarind and simmered for a bit to make a drizzle sauce.   
On the egg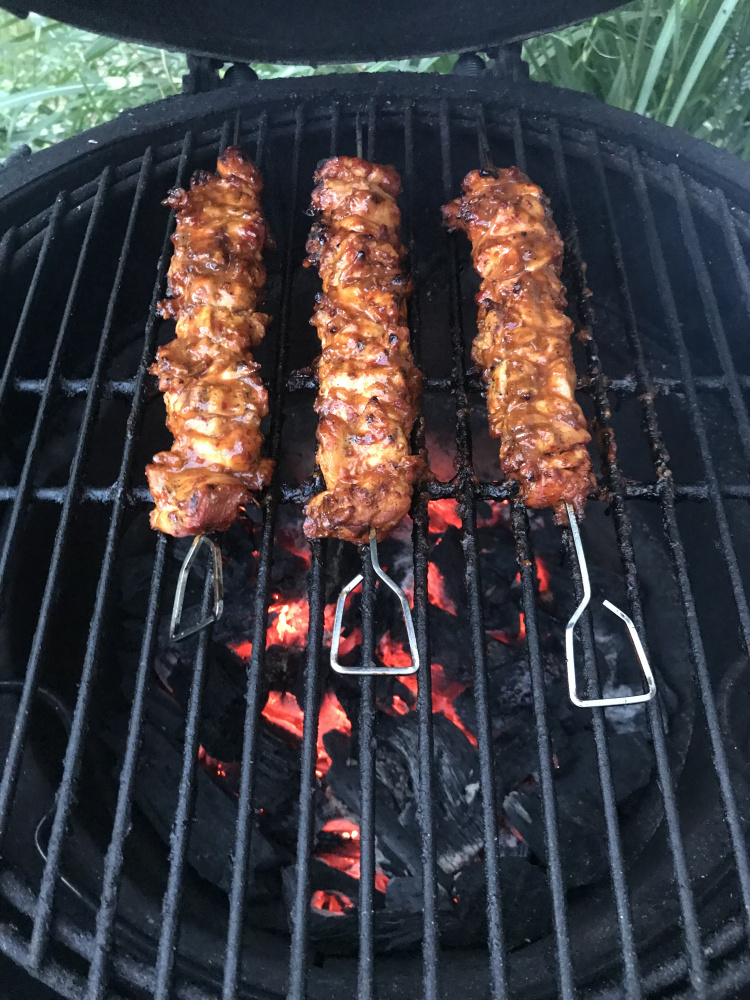 And ready to eat 
Sorry for the the lack of pics of the process but I was hungry and in a hurry.  Lol.  
This is turned out good but I think it would have benefited from a longer marinade time.   
-----------------------------------------
2008 -Large BGE. 2013- Small BGE and 2015 - Mini. Henderson, Ky.