A little non traditional not being on skewers but anyways.  
Made a marinade of coconut milk,peanut butter,red curry paste, sweet soy sauce, fish sauce,lime juice and brown sugar.  Used 1/2 to marinate 4 bone in thighs for around 30 mins.  
Into the cast iron to sear a bit then roasted in the gasser 
Once the thighs hit temp I took inside and added more satay sauce 
Then plated  with rice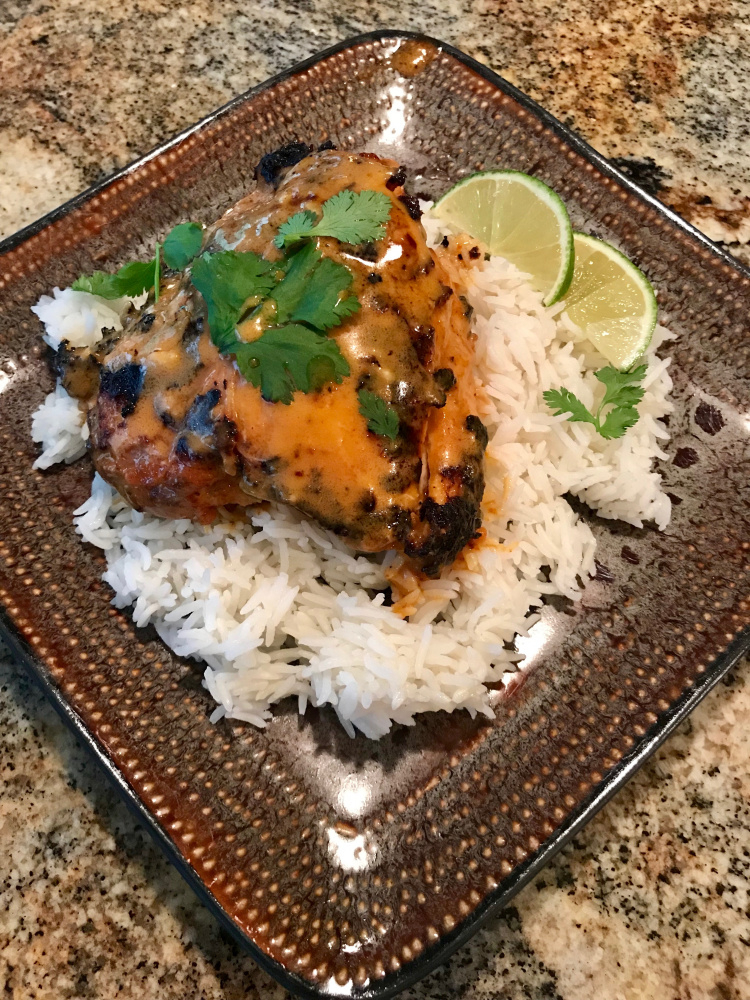 Incredible taste but I think I'll stick with skewers next time.  Time will tell.  
-----------------------------------------
2008 -Large BGE. 2013- Small BGE and 2015 - Mini. Henderson, Ky.