Just for fun, I went out back to check to see if this rather large 2.75 lb. Tomahawk steak I got would fit on the small….um, NO GO~

That was OK because I looked up and saw a wall of rain coming towards me, so I was about to get soaked!
So I went downstairs and lit the large, since I knew the steak would definitely fit and I could be in the garage and out of the coming monsoon.
But first, a crab came for a visit.
He ran over to the plant edging to hide, but I could still see him, little bugger…
First on the egg, some summer corn, and then the tomahawk goes on~ 350 degree dome...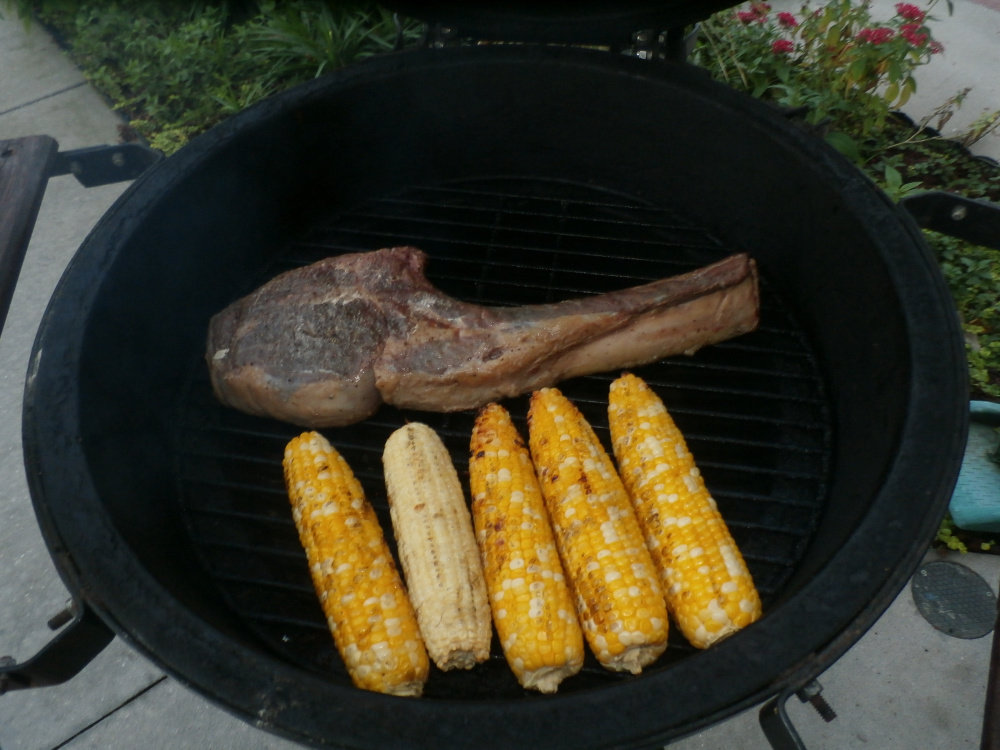 I had no idea how long to cook it for, so I just guessed.

Dinner is served… with Old Bay Key West pink shrimp, sautéed mushrooms, and a wedge salad with bacon and tomatoes and a homemade Ranch dressing ~ Oh, and I made a garlic parsley butta to top the steak ~
It was restaurant quality...And the steak was accidentally perfectly cooked!
Not too shabby...Thanks for lookin!
Happily egging on my original large BGE since 1996... now the owner of 6 eggs. Call me crazy, everyone else does!

3 Large, 2 Smalls, 1 well-used Mini