There's been a lot of threads lately on things to do with leftover pulled pork. Well, I came up with another this weekend that is going to go into the regular rotation, whether it is made at home or on camping trips.

Went camping with my kids this weekend and when I'm out there I enjoy cooking over the campfire. I usually do something big for dinner, some comfort food for breakfast (bacon) and something easy for lunch. As I was looking through the freezer I noticed some leftover pulled pork I had vac sealed so I threw that in the cooler.
- I sauteed some onions, mushrooms and green peppers over the fire which had a little BBQ seasoning and texas pete mixed in.
- I had a can of black beans heating next to the fire, along with some flour tortillas that were wrapped in tinfoil.
- When the sauteed veggies were done I dumped in the thawed pulled pork just to warm it. I stirred in a little beer I happened to have in my hand (these things happen) just to keep it from drying out in the hot pan.
- Pulled it off as soon as the pork was warm and lunch was served!
Veggies cooking;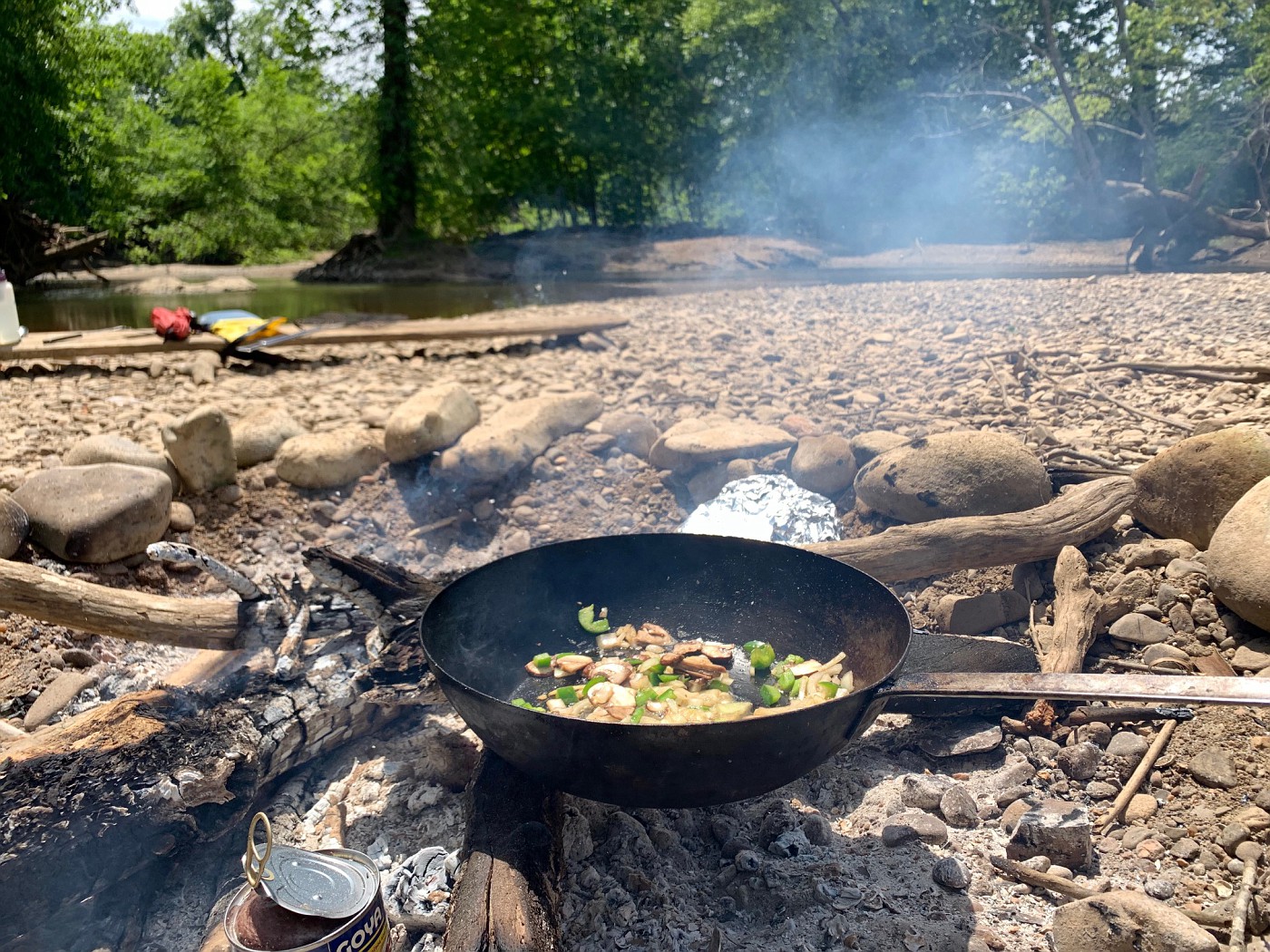 In goes the pulled pork;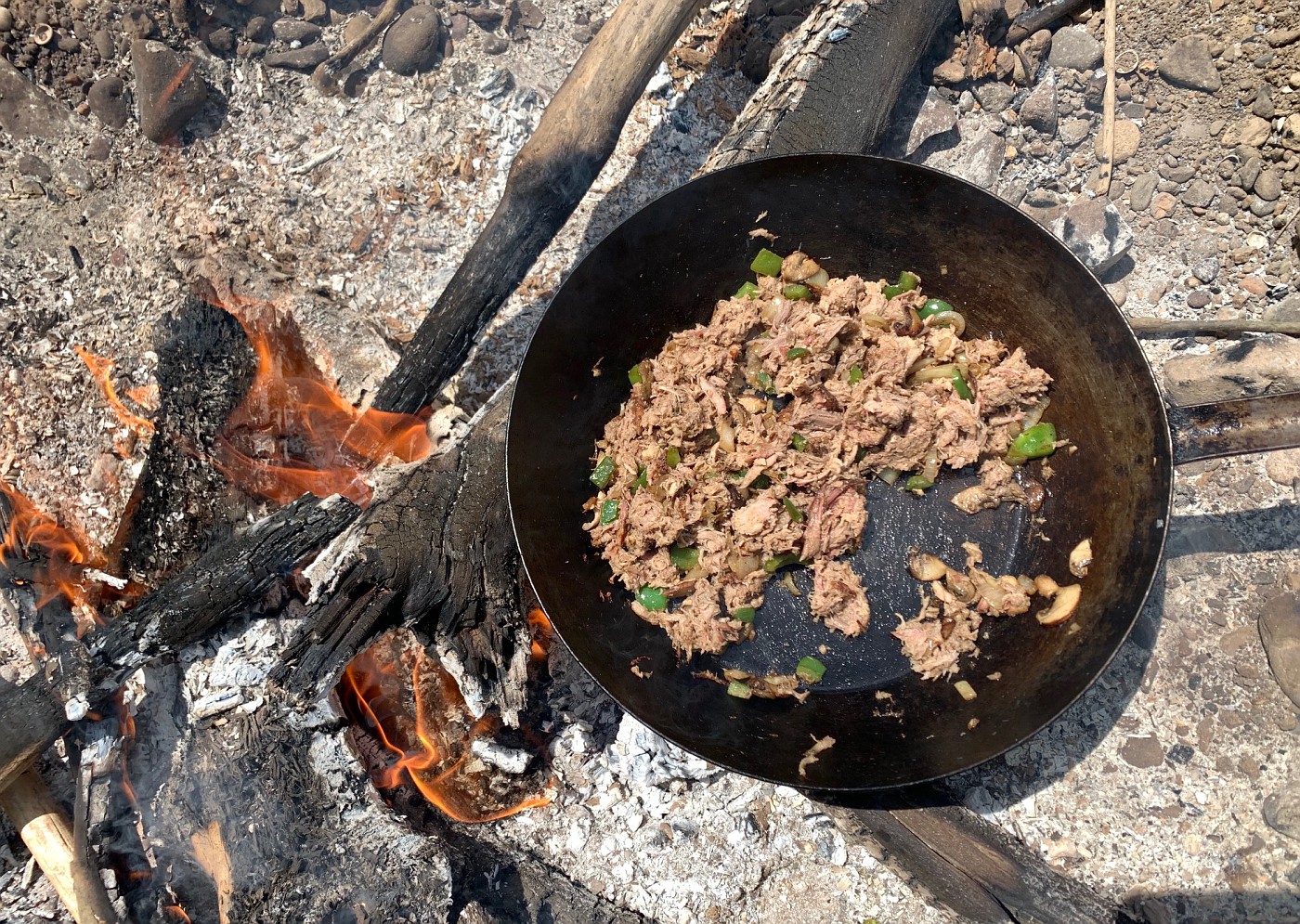 Topped with black beans, texas pete and some grated cheese.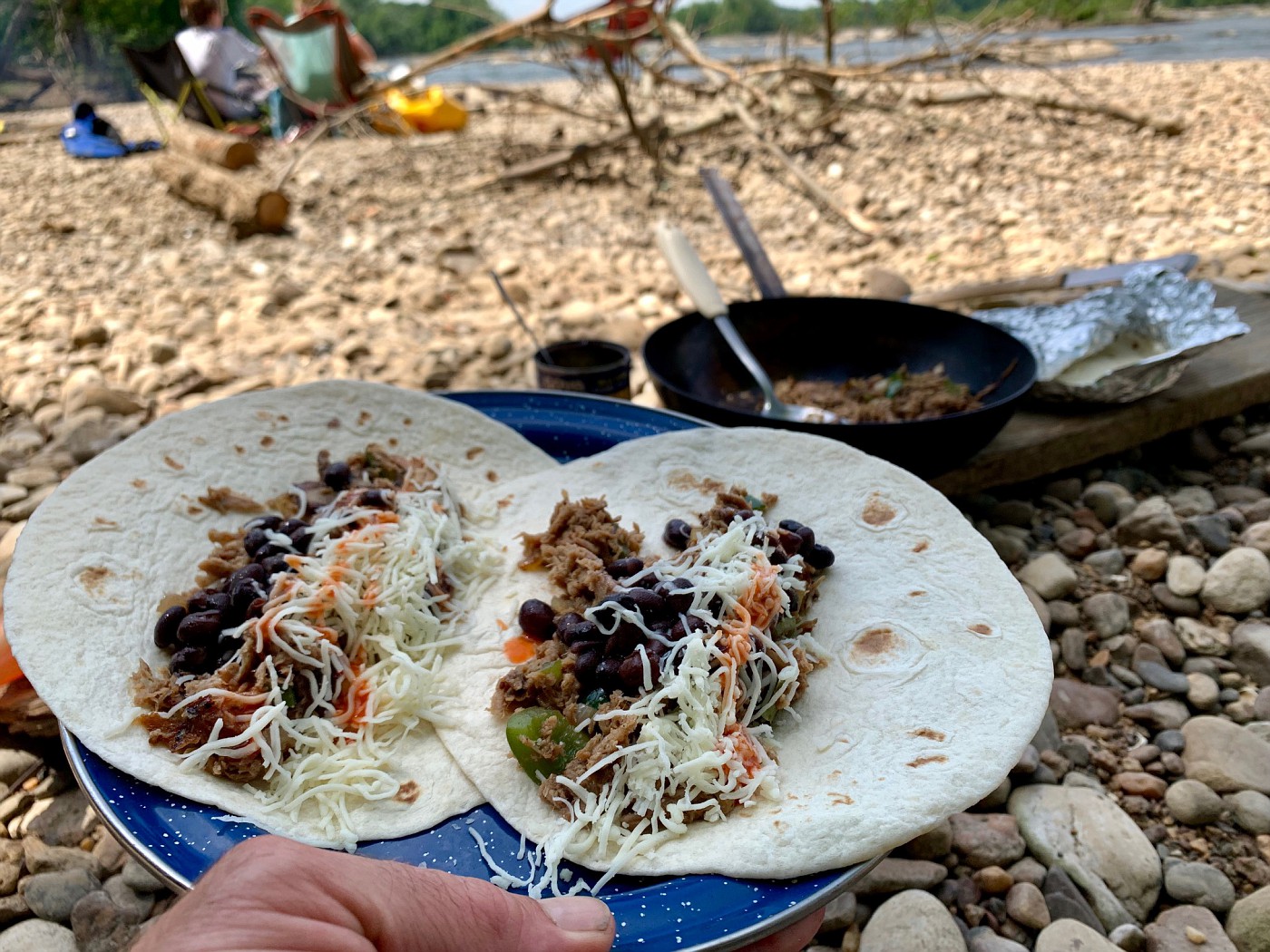 Everything was tender and delicious. Really knocked my socks off for something so simple and the kids loved it as well which is always a bonus. The view didn't hurt either...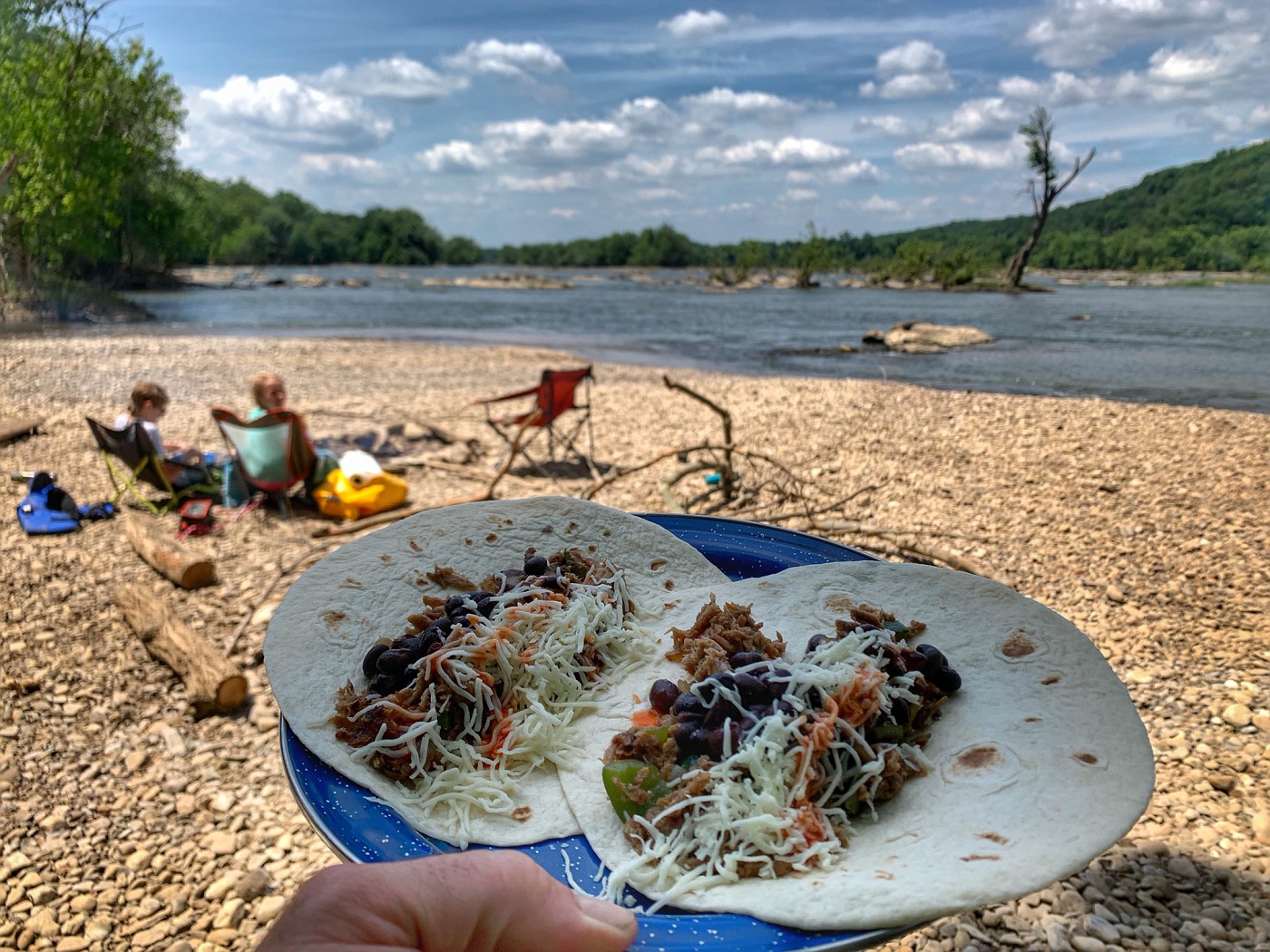 FYI - here is a top down view of my camp kitchen;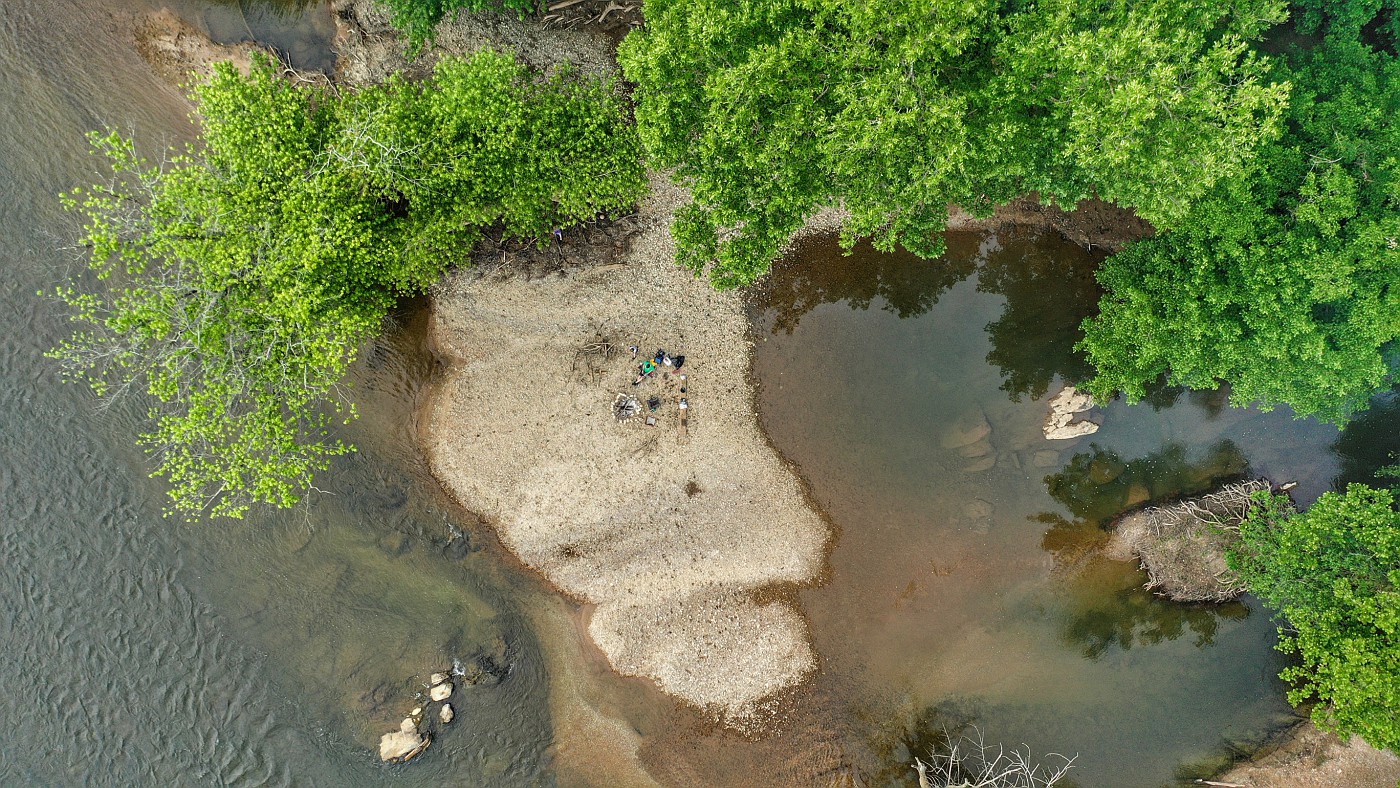 And some bacon I cooked earlier in the day... because you know... BACON!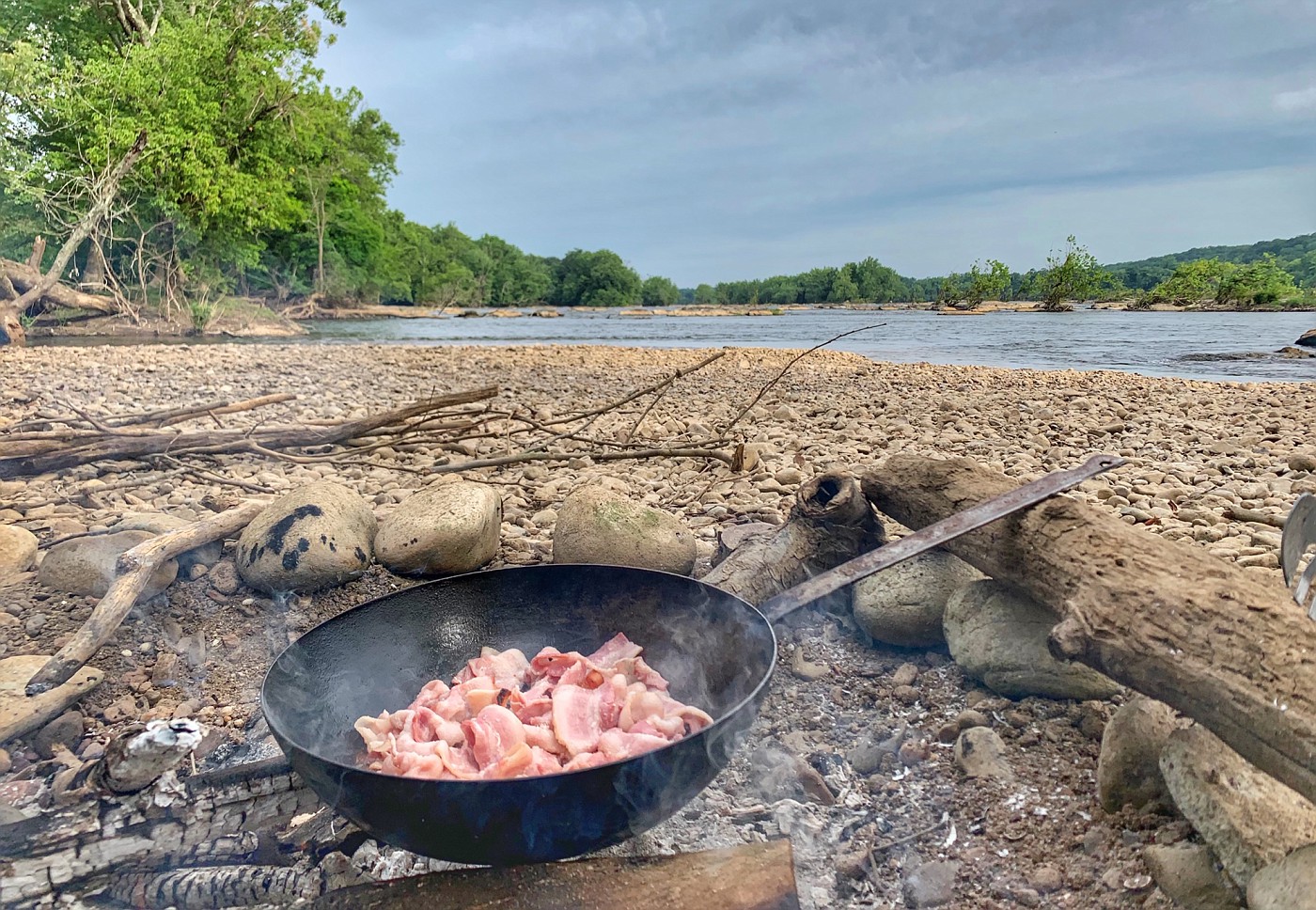 Thanks for reading!