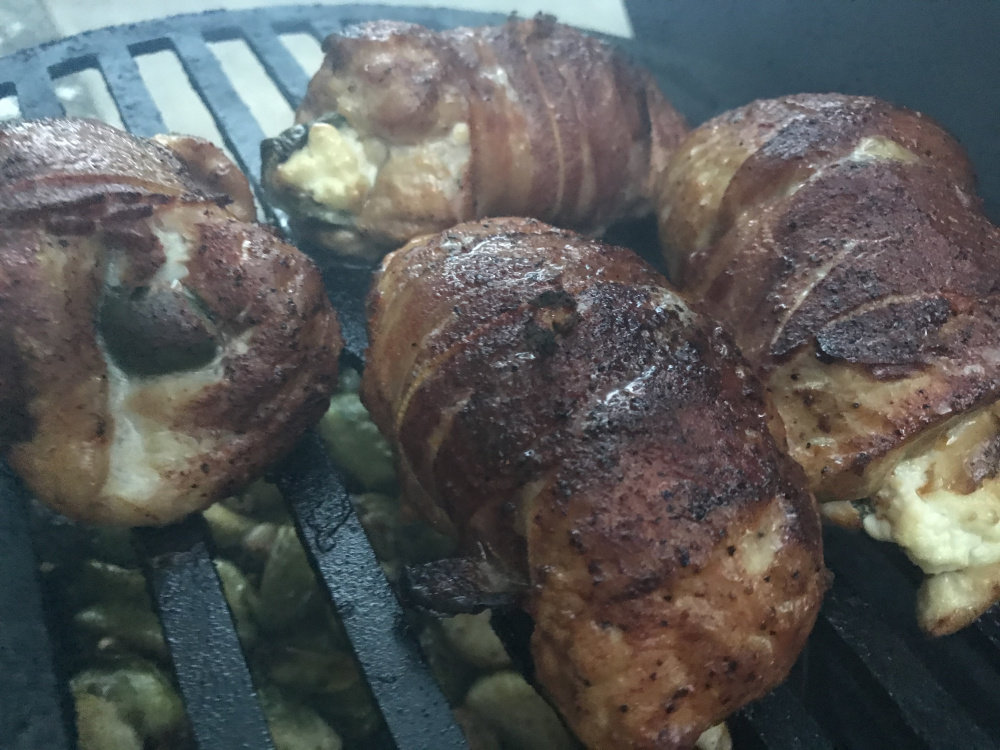 Greetings friends,
a night hone with everyone all together doesn't happen often...
Bacon Wrapped cream cheese and jalapeño stuffed chicken breasts dripping over Brussels sprouts. We'll have sides of light mash and butter beans in a bit, as well...
beers and the non-green chiminea... life is great!
8-D
Large BGE and Medium BGE
36" Blackstone - Greensboro!