As some of you know, College Baseball is one of my passions. Reality is, the tailgate around college baseball is my bigger passion. We are having a good start to the baseball season....so actually going into the game is on the upswing.
Arlo Guthrie should put this story to music, but for now I have to tell it. You see Lester got hooked up, and took off to jail. It was merely another tail in our tailgate lore. I want to apologize up front for using an expletive in this story...but it is a direct quote...and must be used.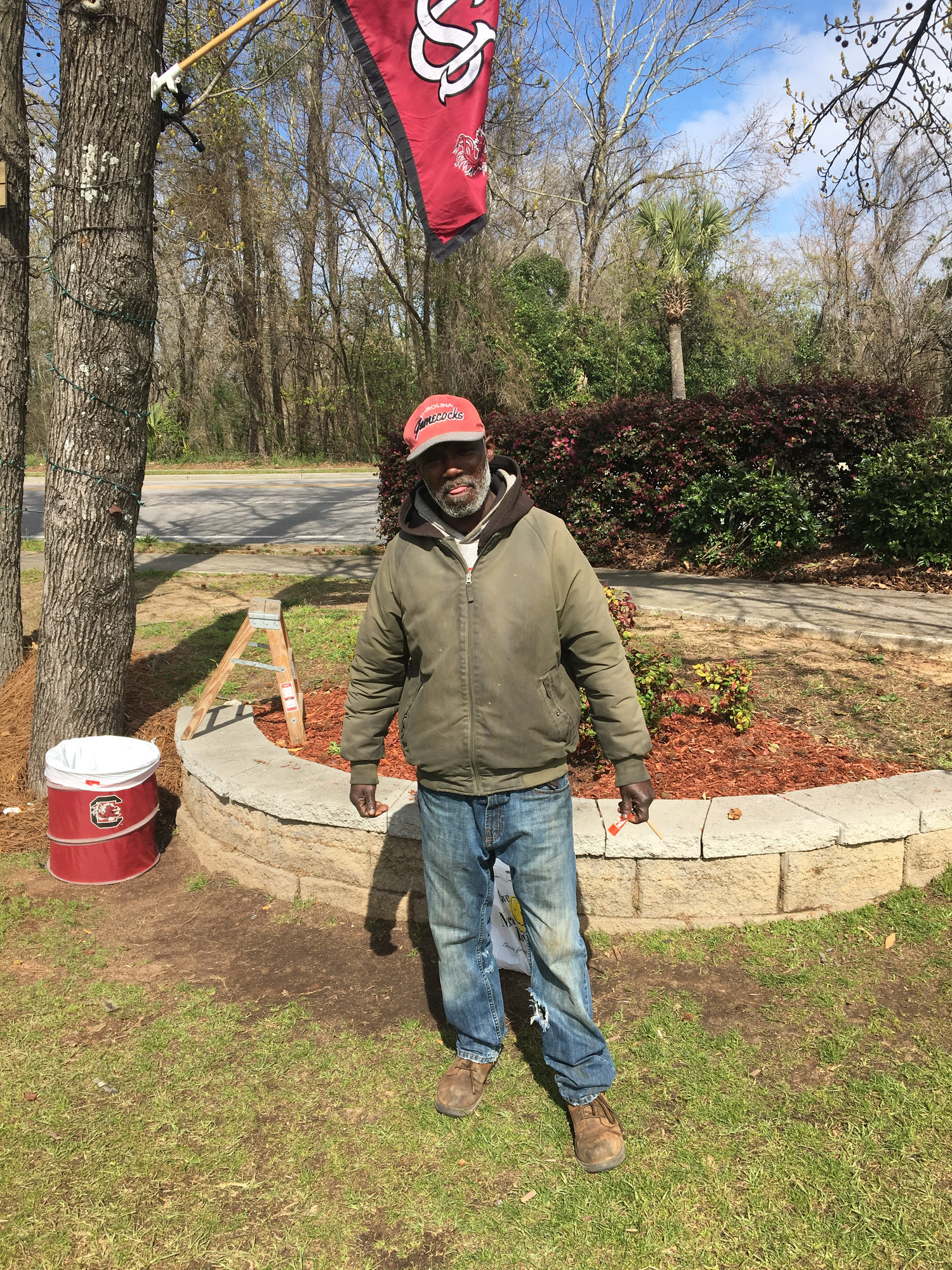 Now before I tell the story, I got to give a backstory to set this up. Our tailgate spot sits next to Blossom Street in Columbia, close to a bridge that crosses the Congaree River. There is a known group of homeless folks who live there, but Lester, to our knowledge was not one of them. Prolly 5-6 years ago, we knew Lester under different circumstances. He was living with a wheel chair confined professor who taught at The University, providing a level of support. He was a good sole, but happened to have a drank-in problem. He was as nice a guy as you will find. We don't usually get to know the folks that walk by....but in this case Lester was someone we had come to know over the years.
While I have several Lester stories, the one I need to tell is regarding the last time we saw Lester. It was about 4 years ago, as we (U of SC) was hosting a post season regional series. Our tailgate was small at that point in the day and consisted of my Buddy Luke, a college Female and friend (who we did not no). Lester shows up stumbling drunk at the time. He stumbles into our site and proceeds to pull his pants down and laid on the ground. The young lady (rightfully so) gets up and heads for security. Luke ruffles Lester and tells him he needs to move on....which he does. We gathered our tickets and headed into the game, a little unstable ourselves. On the way in, Luke ask me if I saw Lester's d!ck? After an awkward no....he proceeds to tell me how big Lester's **** was. Been cautious about Luke since but anyhow.....a story none the less in the tailgating lore. Over the years we have asked some of the pass-a-bys if the knew what happened to Lester....we had been told he had died....which is the assumption we had made for the last 4-5 years. We would bring up Lester frequently....and my buddy would always say....Lester had a huge d!ck.
So back to yesterday, I get there about 1:00....tailgate buddy had been there a couple hours. He is reacquainted with Lester for a few minutes. Lester polishes off a bottle of Old English and drifts into oblivion. See pictures below.
We put Pink Floyd's Time (alarms beginning ) at high decibels on the stereo.....nothing. About this time, the parking guy shows up to collect from Luke as he had arrived before the ticket folks.....he sees our visitor....and says he will have the University police come over when they arrive. Before he left he validated that we didn't think he was going to hurt anyone....and we had to agree. About 30 minutes later the police drive up in a ATV type vehicle......they were able to get Lester coherent....no ID etc. the officer asked us to turn down our music.....he is now starting to cut into our tailgating. We complied as to not ruffel his feathers....as we had begun our consumption.
The Po Po after rousing Lester, had himself a chat-um-up. The officer ask Lester if he needs to go to the restroom. Lester says yes, and gets up, walks to the hedge beside the road whips it out for an extended relief. Now i am not suggesting the officer set him up.....but when drunk and asked, (for y'alls benefit here).....don't go peeing beside a busy road. Anyhow...that brilliant move got Lester a free ride to jail. Of course the Po Po said where we could hear him...."I meant in the porta john."
This was apparently a major crime committed out there at the tailgate.....and surprisingly....we were not directly involved. We did have a good time laughing about the similarities to Alice's Restaurant....with the 27 8x10 color photographs with circles and arrows on the back......
Backup was requested and they went through all of Lester's possessions (white sack, coat and hat and a almost empty pack of cigs). They left Lester's lighter.....and wouldn't you know it.....out of fluid.
We did bust out some Pastrami Rubens for late afternoon nourishment after a rain storm came through. If Lester was there, we would have made him one too.
You might be asking yourself.....is there a point to this story? A Moral maybe? Not really. It is just one of the many strange things that have happened over the years at the tailgate. We had a new sign "Tanner Pond" that we were hanging in the tree with minimal celebration, pomp and circumstance. With that out of the way....we had settled in for some beverage consumption, some good tunes and general BS discussion. We were pleased to find out an ol sole was still alive, .....and unfortunately still in bad shape. The entertainment value was humorous in a way....yet we continued to consume our beverages which is somewhat ironic as this all goes down. The police man says to us just before he drives away....."sorry you had to see all that".....we were like....hell we wouldn't have wanted to miss it. Another story in the tailgate lore.
What we learned? Watch where you pee.....they seem to be cracking down on it.
Hope you all have a great week.
Robin