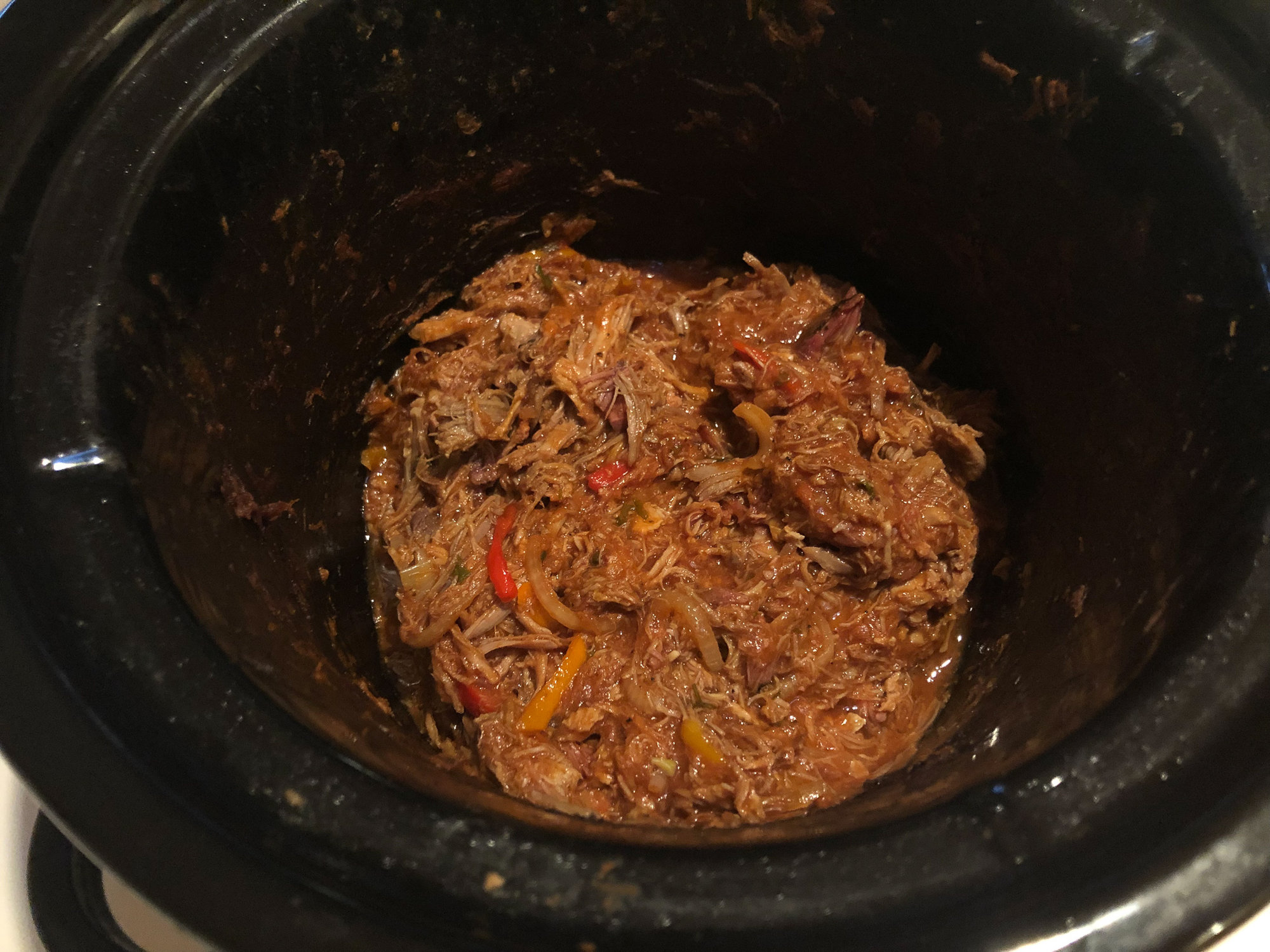 I make a Rope Vieja from time to time, sometimes even smoking the beef a little prior to slow cooking... I had about 5-6 lbs of leftover pulled pork, and had enough sandwiched and tacos this week, so I thought I would try to use my Ropa Vieja recipe with the pulled pork. Really good decision... Turned out really good. Thought I would share in case anyone wanted to give it a go. I used a Crockpot, but any pot would do. Just need to stew it long enough to heat it through...
Pulled Pork Ropa Vieja
2 pounds pulled pork
1 cup beef broth
1 (8 ounce) can tomato sauce
1 small onion, sliced
1 green bell pepper, seeded and sliced into strips
2 cloves garlic, chopped
1 (6 ounce) can tomato paste
1 teaspoon ground cumin
1 teaspoon chopped fresh cilantro
1 tablespoon olive oil
1 tablespoon white vinegar
1 packet Savon Sin Achiote
Add everything to the Crockpot and heat on high for about an hour, then change to Low for another 30 minutes (or longer).
Rockwall, TX • LBGE, Big Hat Ranger offset smoker, Really old 22" Weber Kettle, Pile of Pecan and Post Oak...