Inspired by
@GoldenQ
and being generally lazy and not really wanting to plan ahead, I decided to attempt cooking a brisket. Of course, the brisket was in the freezer! Anyway...
The plan, set up the egg for 250 at the grate loaded with Rockwood, Oak chunks and a few chunks of Mesquite. Brisket salted only (spousal unit's inability to handle spicy spices including pepper). Hammered in the meat temp probe and onto the grill indirect.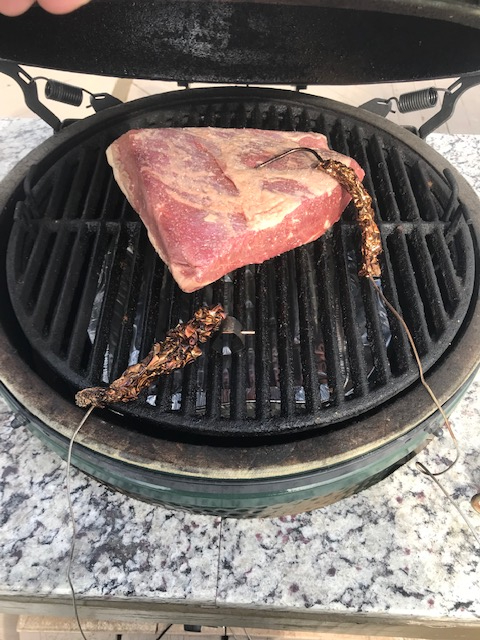 I'll continue to cook this way for about 1.5 hours and then raise grate temp to 310 and hold until internal temp reaches ~160.

Lastly will finish foiled and adding a little home made chicken broth in the oven
@325-350
until internal temp reaches 203-206 (probing like butter).
Final resting will be in the oven while over it cools off.
Looking for repeatability.... I'll keep you posted!