I posted a thread requesting enchilada sauce recipes/ideas not too long ago. This guy has the gall to PM me, saying a jar from his private stash is being redirected to me.
I then receive a box. And this is what I found: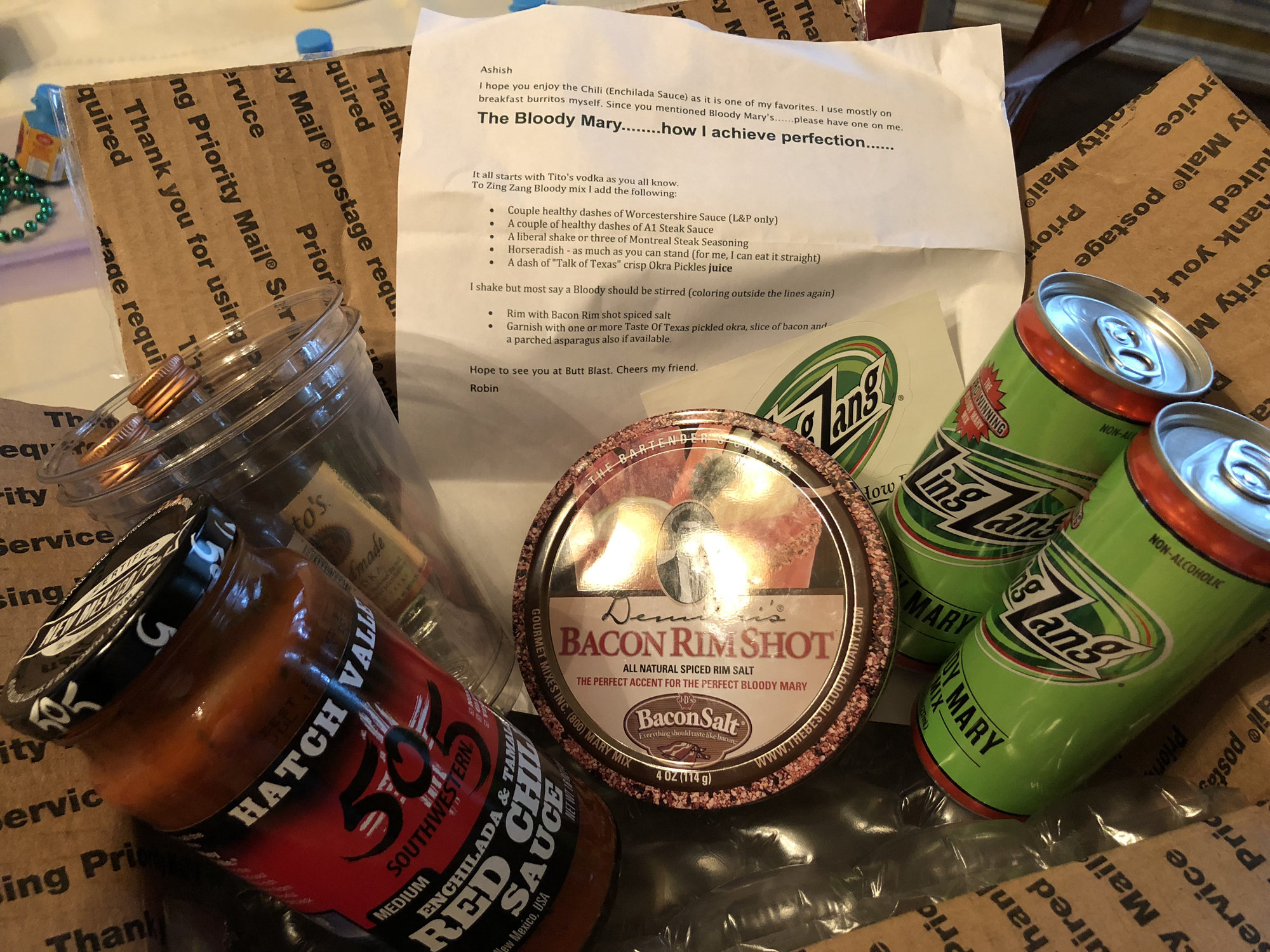 Can you believe this guy?!?! I mean who sends out a Bloody Mary care package???
my new bff. That's who
Thank you again, Robin. I like the regular RimShot (which I bought per your recommendation), so I cant wait to try the bacon version. And I will try to do the enchilada sauce some justice.
#1 LBGE December 2012 • #2 SBGE February 2013
• #3 Mini May 2013
A happy BGE family in Houston, TX.