Hey all,
After last weekends success of rotisserie brisket
https://eggheadforum.com/discussion/1214919/rotisserie-brisket-success-fail-success#latest
I decided to do some baby backs this weekend. Really enjoying this new addition.
First up, used one of my favorite rubs after giving the ribs a coating of mustard.
As you can see, I took three slabs and cut them in half in order to mount to joetisserie. Just like brisket, I used my KAB with divider to get the fire toward back of egg. Good ole reliable flame boss dialed in at 300.
Ribs are ready to start. I took the spit and ran it through center of each half slab, forked at each end and I used three skewers to keep middle unforked slabs rotating with rest. Also used cherry wood chunks for this cook.
About half way into cook
Ready to take off at 3.5 hours. I never sauced them during cook.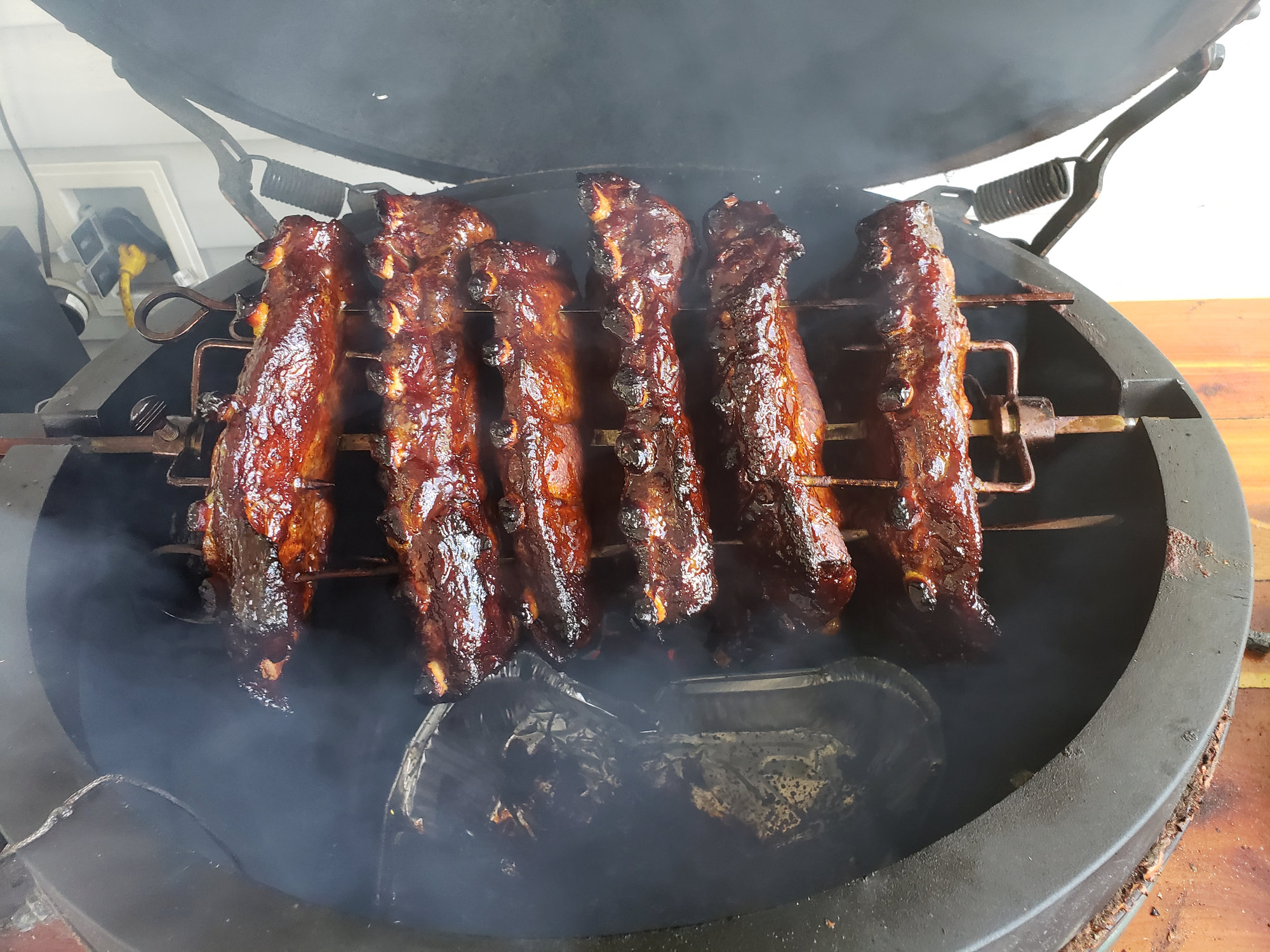 And ready to eat! Man these were good. I will definitely repeat. Thanks for looking.
Mike