Decided to try something new, cold smoked for 45 min...
Perfer the maze over tube, easy to save unused pellets...
Promising smoke smell when bagging...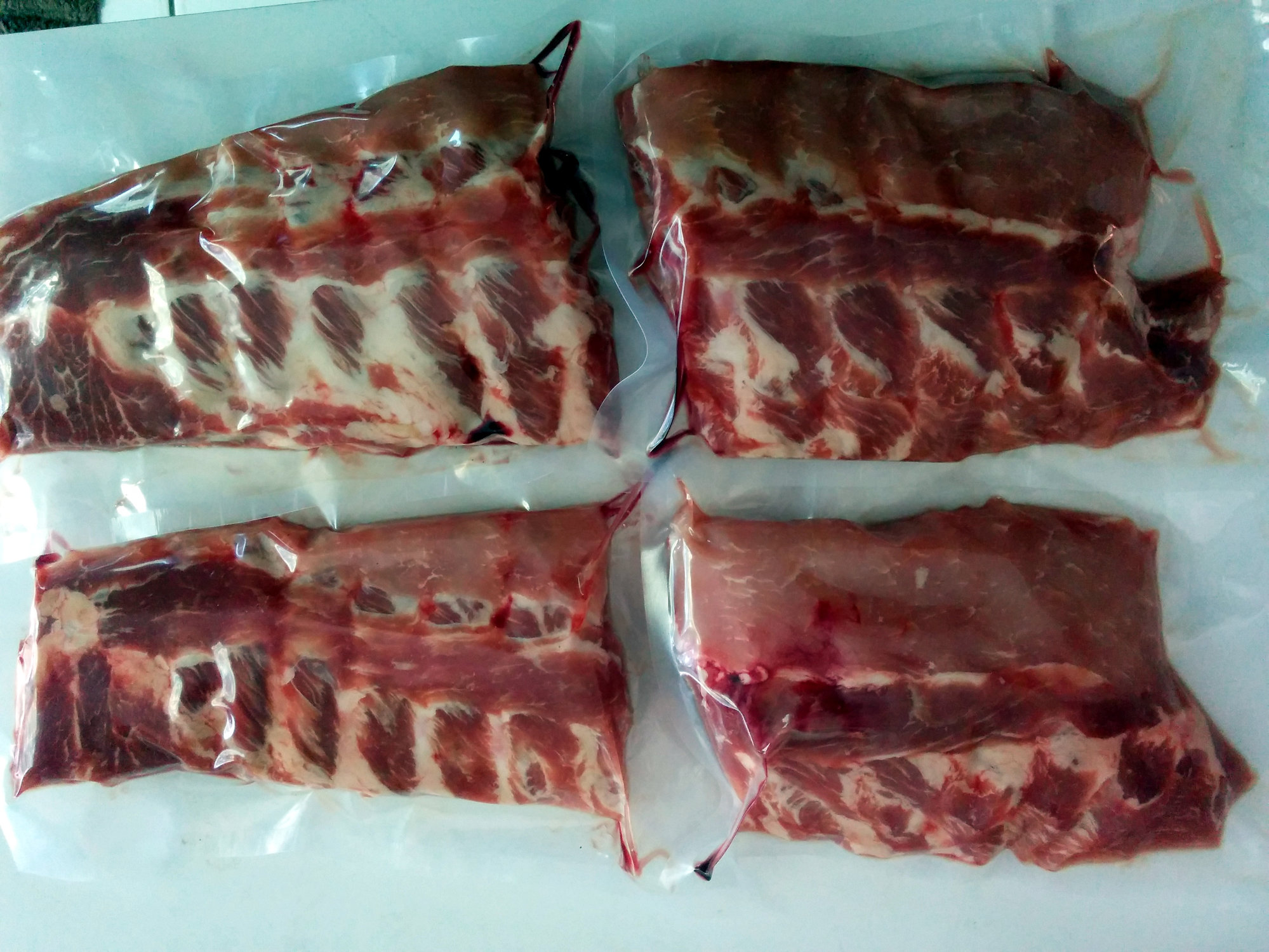 After SV 22 hours
@147
, couldn't smell any smoke
Chilled, rubbed and smoked for two hours at 250->300, sauced last 15 min. Came out decent with nice bark, smokey and pull-off-the-bone texture. Pre smoking was a waste of time, no smokier than previous attempt sans presmoke, wondering if longer presmoke would make a difference.