I just walked in for a bag of fertilizer, which they were out of... but ran into the Joe roadshow;
$300 later and I have a Joetisserie, 3 bags of lump, some EVOO and a beach umbrella.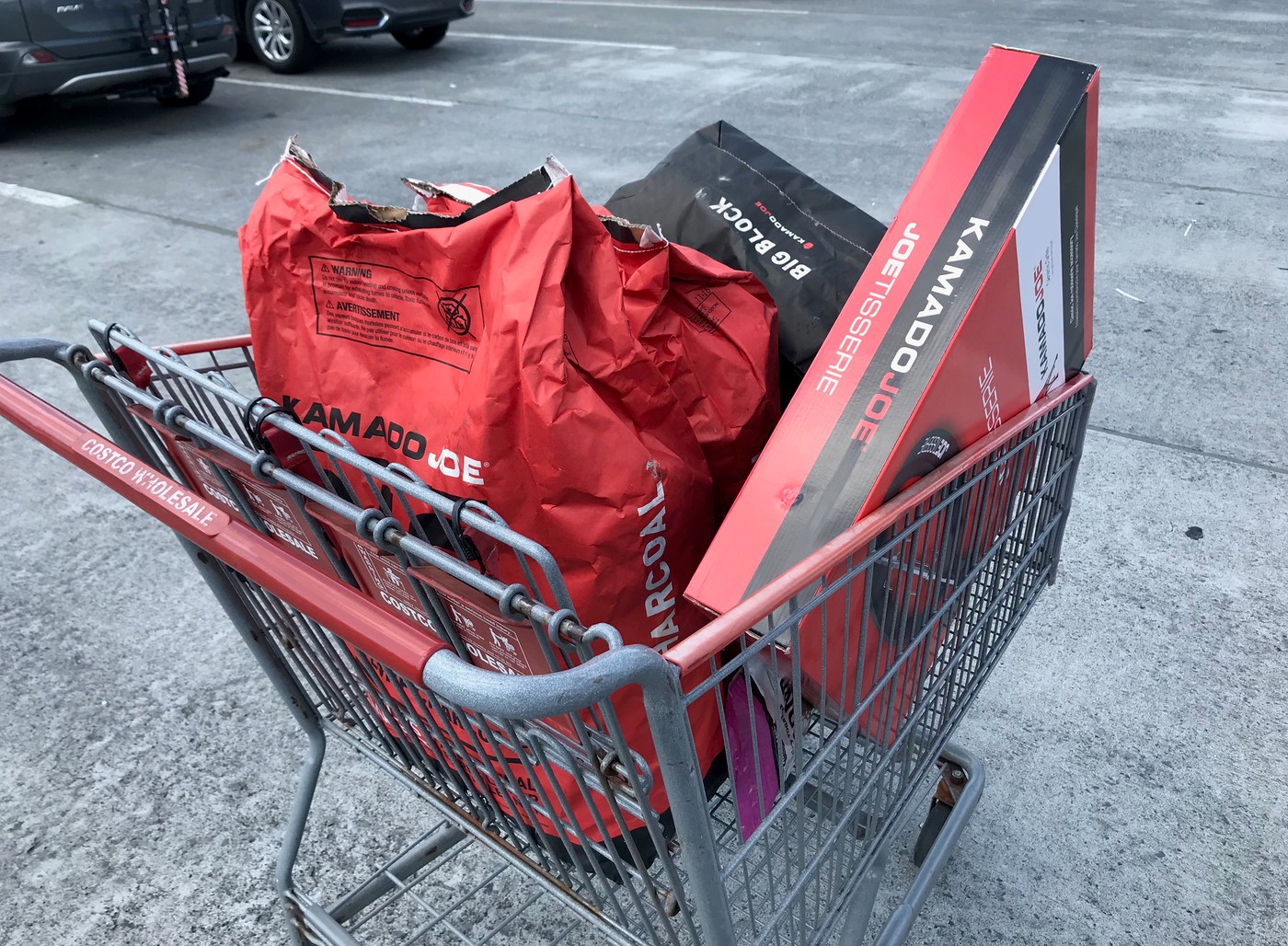 FYI, they have standerd jotetisseries for $184 and the bigger ones for this price;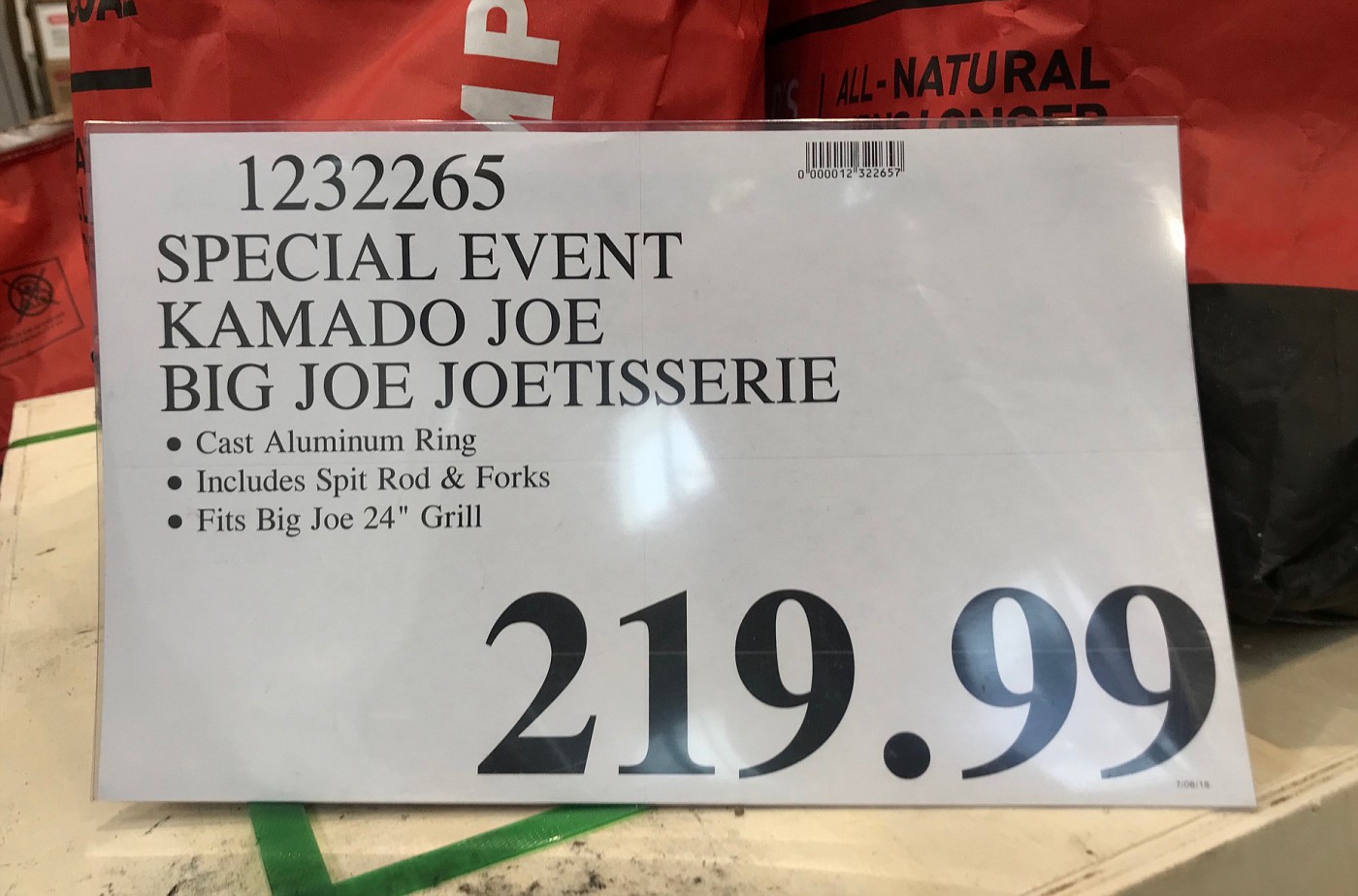 Considering another egg. Here's their current Large offering...