We love this dish.
Cut cherry tomatoes and any/all fresh herbs you can get your hands on; today I used basil and mint from the garden plus store bought chives. Toss in olive oil and salt to taste.
Brush avacados and lemons with olive oil and grill lightly. Top with toasted pine nuts, tomato and herb mixture, and spritz with the grilled lemons.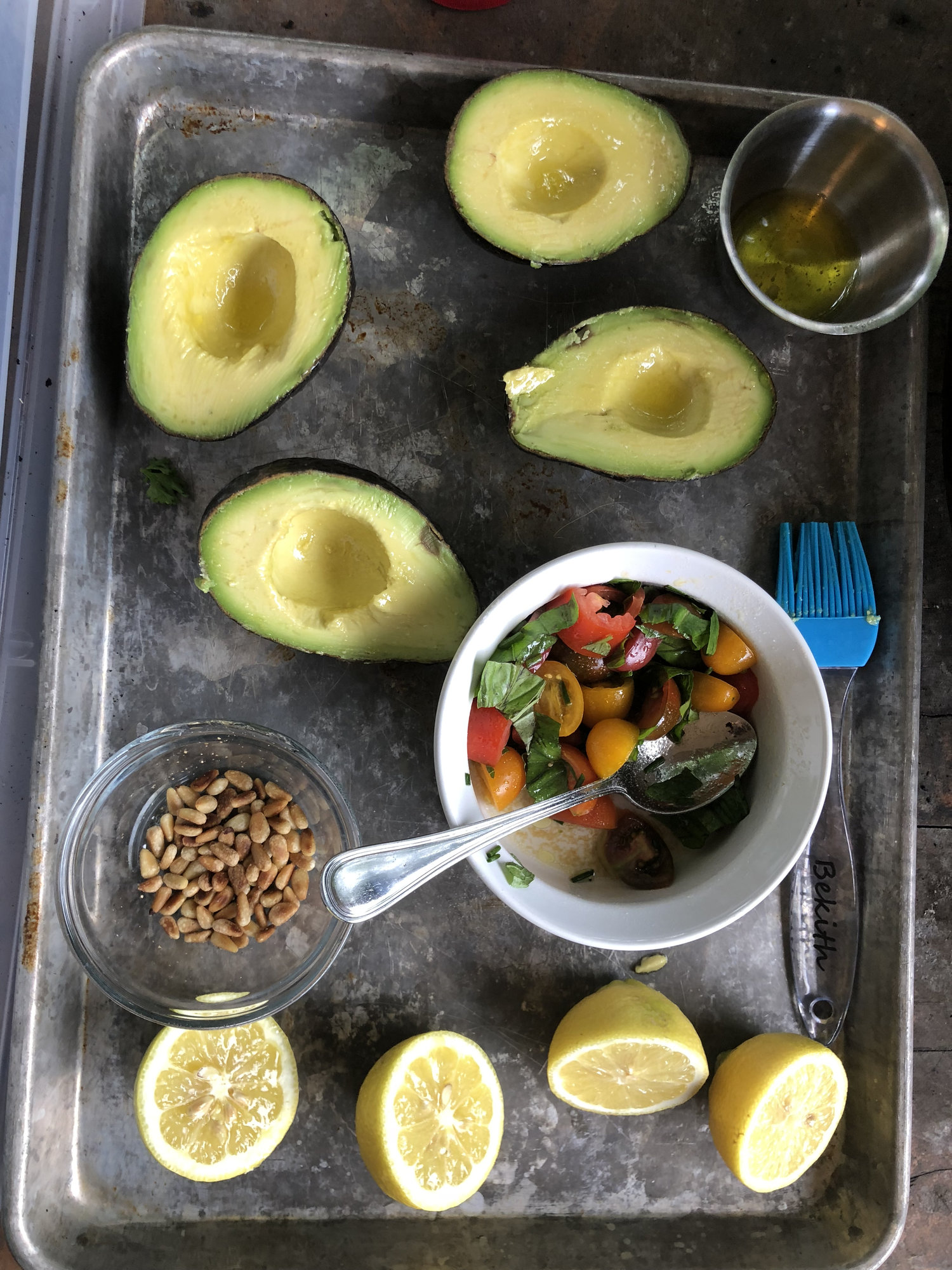 LBGE & SBGE. Central Texas.