First post for a while, I've been in Switzerland a lot and also things have changed somewhat. More about that at the weekend. For now, some lovely lamb shoulder shanks (yes, that was new to me too) braised in a red wine sauce with onions, carrots and celery and smoked over apple with spicy chorizo and pinto beans. Full recipe here:
https://www.thecooksdigest.co.uk/2018/05/09/braised-lamb-shoulder-shank-with-chorizo/
Smoking in the Egg:
Before getting into the Egg, some searing and simmering:
The meat shrunk a bit: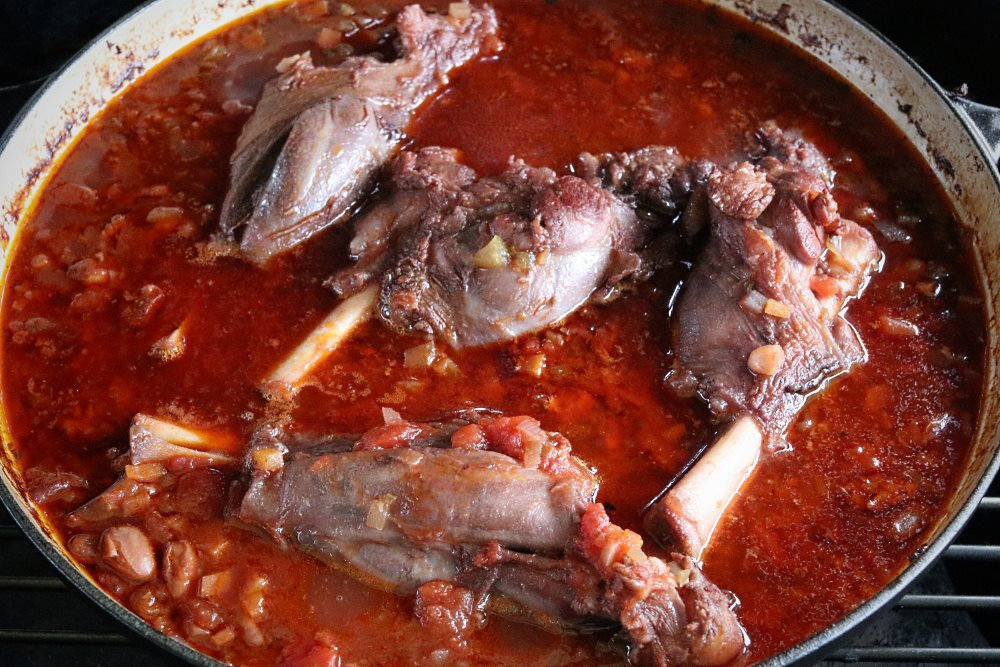 Not exactly the most photogenic meal I've cooked, SWMBO made the best of bad presentation:
Thanks for looking!
Large BGE and MMX, both with platesetter and cast iron grid. Superpeel for pizza, iDevice for temperature.
Cooking on the large in deepest, darkest England since Oct 2015. MMX added to the family Mar 2016.
--------------------------------------------------------------
| My food blog ... BGE and other stuff
http://www.thecooksdigest.co.uk
--------------------------------------------------------------