This is actually my first post to the forum. So glad I've found it! If anyone is interested in purchasing this, all offers are welcome.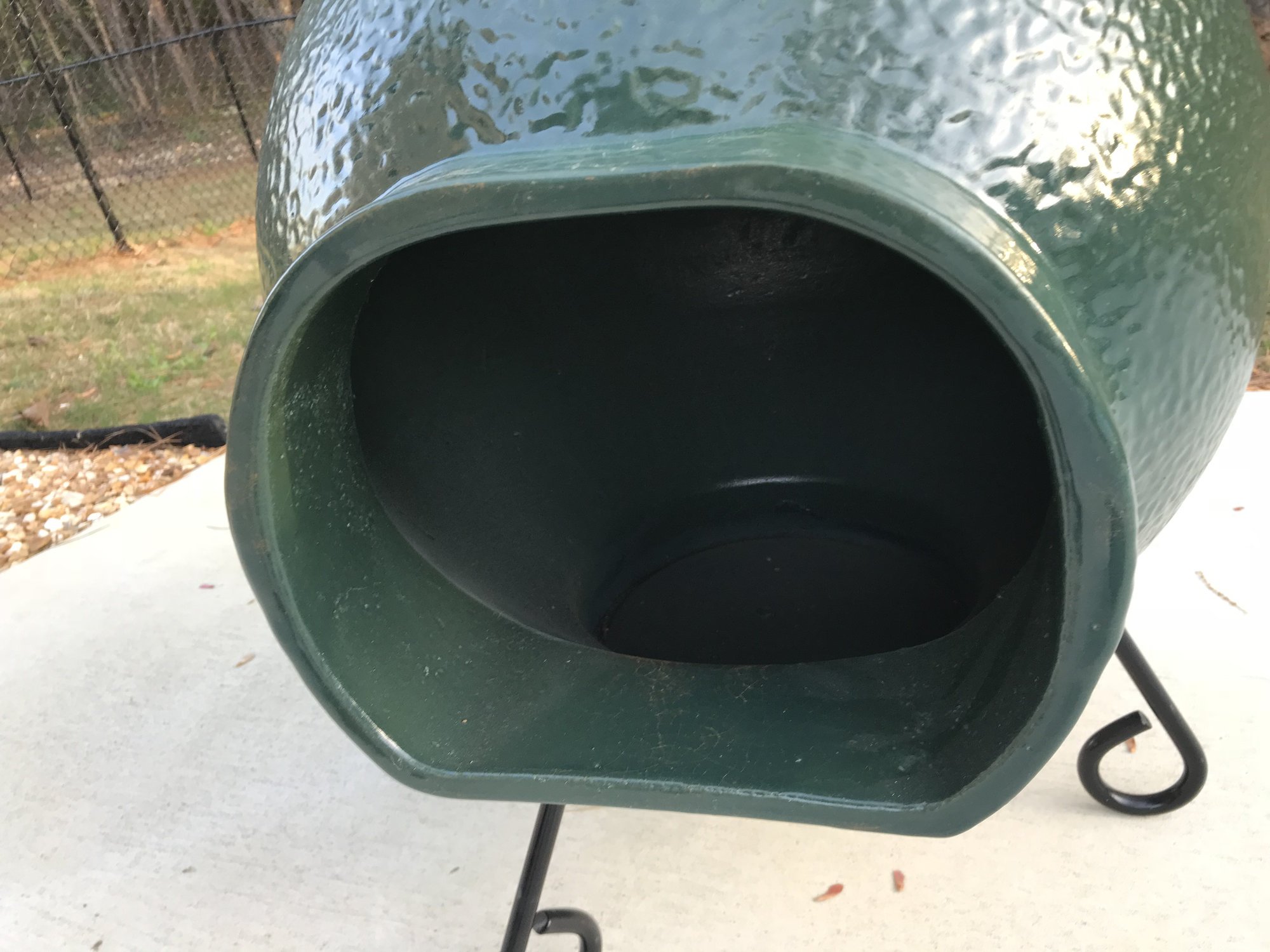 I'm located near Birmingham, AL.
Purchased the Chiminea a while back because I enjoyed my Large BGE so well and was so impressed with BGE products. However, I never got around to using the Chiminea so now I've ran out of places to keep it. Thought I might try and find someone who would actually have a chance to enjoy it.