First, I have no financial interest in Börner of Germany, so I'm not benefitting for posting this, what is essentially a 20-minute commercial: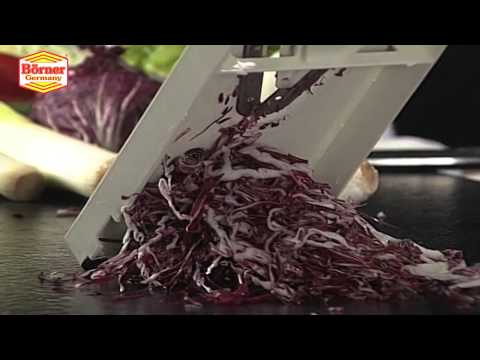 Now, I've used my mandoline a few times, never cut myself but watching this video showed me a few techniques that I was unaware of. This guy is flying through vegetables and fruits in record time, and tricks like jamming the guard onto veggies while sitting on the counter, angling the produce to produce ovals, and slicing with a knife stuff that's on the guard, in order to cut perfect cubes, and "flicking" long veggies like celery, are tricks I was unaware of, and this video was worth watching to me. May be making some vegetable soup this weekend!
(I also just learned a Mac trick: if you want a foreign àccent above your letter as éxquisite as Börner, above, simply hold down the vowel key a second, and the áccent choices magically appear. Magnifiquè!)
_____________________________________________
Live fast, die young, and leave a well-marbled corpse.
Ogden, Utard.