So Sunday we had lots of unhealthy football food, one being this rack of ribs that took up quite a bit of space on my XL. I didn't get a picture of the ribs completed but they had a yummy bark consisting of (after lathering in mustard) brown sugar, and a combo of two different rubs. I hit them with apple juice after a couple hours, the dome temp settled around 300. I haven't cooked vary many ribs like this, normally baby back ribs. These ribs were juicy but contained so much fat that they were basically not edible. The small pieces of actual meat was juicy and had a pleasant smoke flavor. The ribs were Tyson brand from Walmart.
So are these kinds of ribs consistently fatty or did I not cook them long enough?
At about the 5 and half hour mark I took tongs and grabbed about 4 ribs in and bent them, the ribs effortlessly separated at where the tongs pinched them so I pulled them. Again, too soon or just an unusual fatty rack? They didn't appear to be excessively fatty when I was applying the mustard and rubs, but as said we usually cook more baby backs.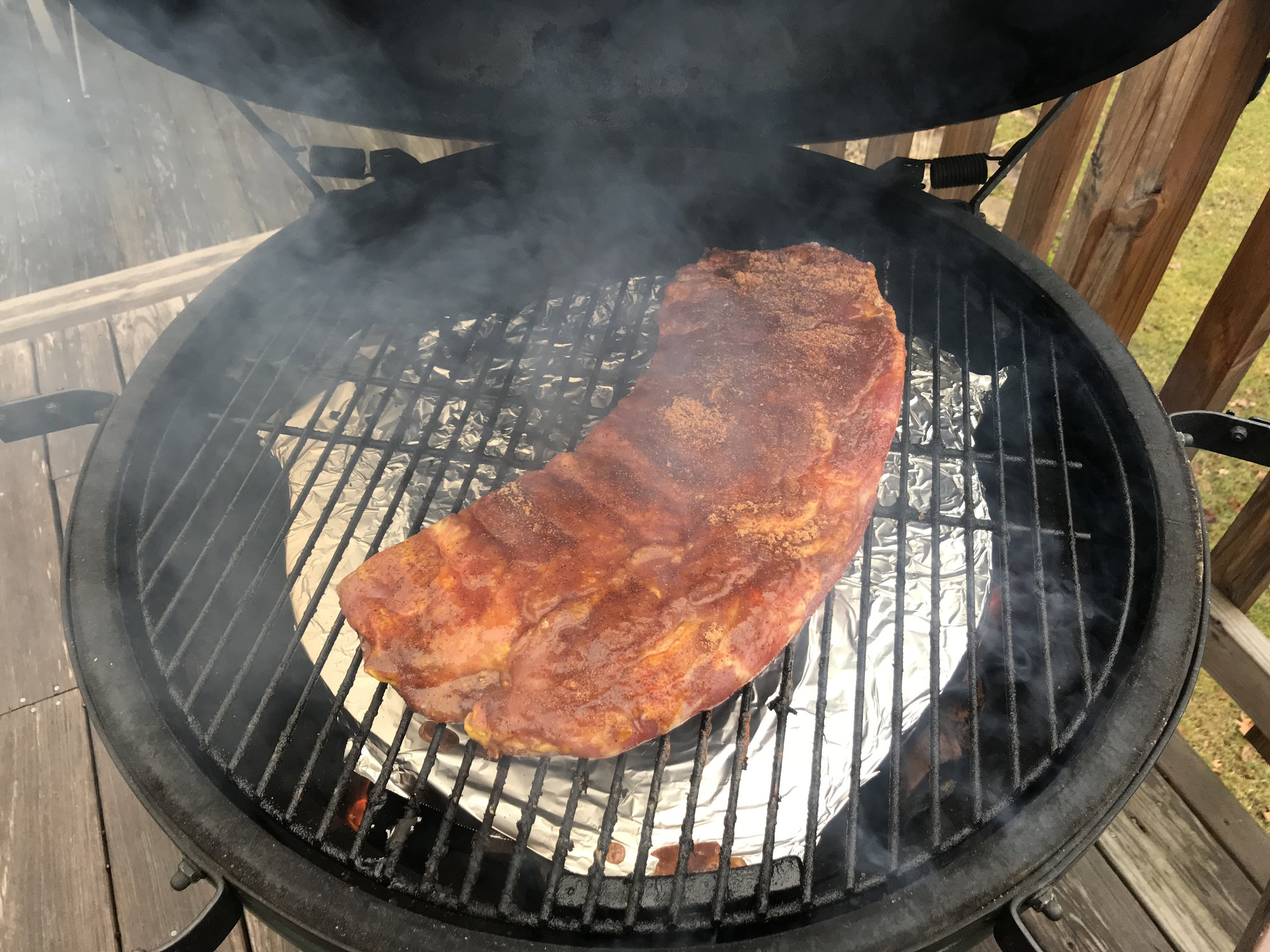 Egghead since November 2014, XL-BGE & ET-732 living near Indy.
36" Blackstone.