I had the entertain the kiddo after school today so we decided to go catch some trout. We limited out (7) in an hour...and then learned a valuable lesson about playing with the fish stringer. So we had to catch some more. 
Then we had had a little talk with the "fish police" when we got back to the car. 
Back to the house. Cleaned and prepped with some sesame oil, soy sauce, salt and pepper on a cedar plank to go with the soup. Indirect at 375 until in the 120s then pulled and foiled. 
Served with ramen. First time she got to be a part of the whole process from field to table. Proud of my little fisherman today.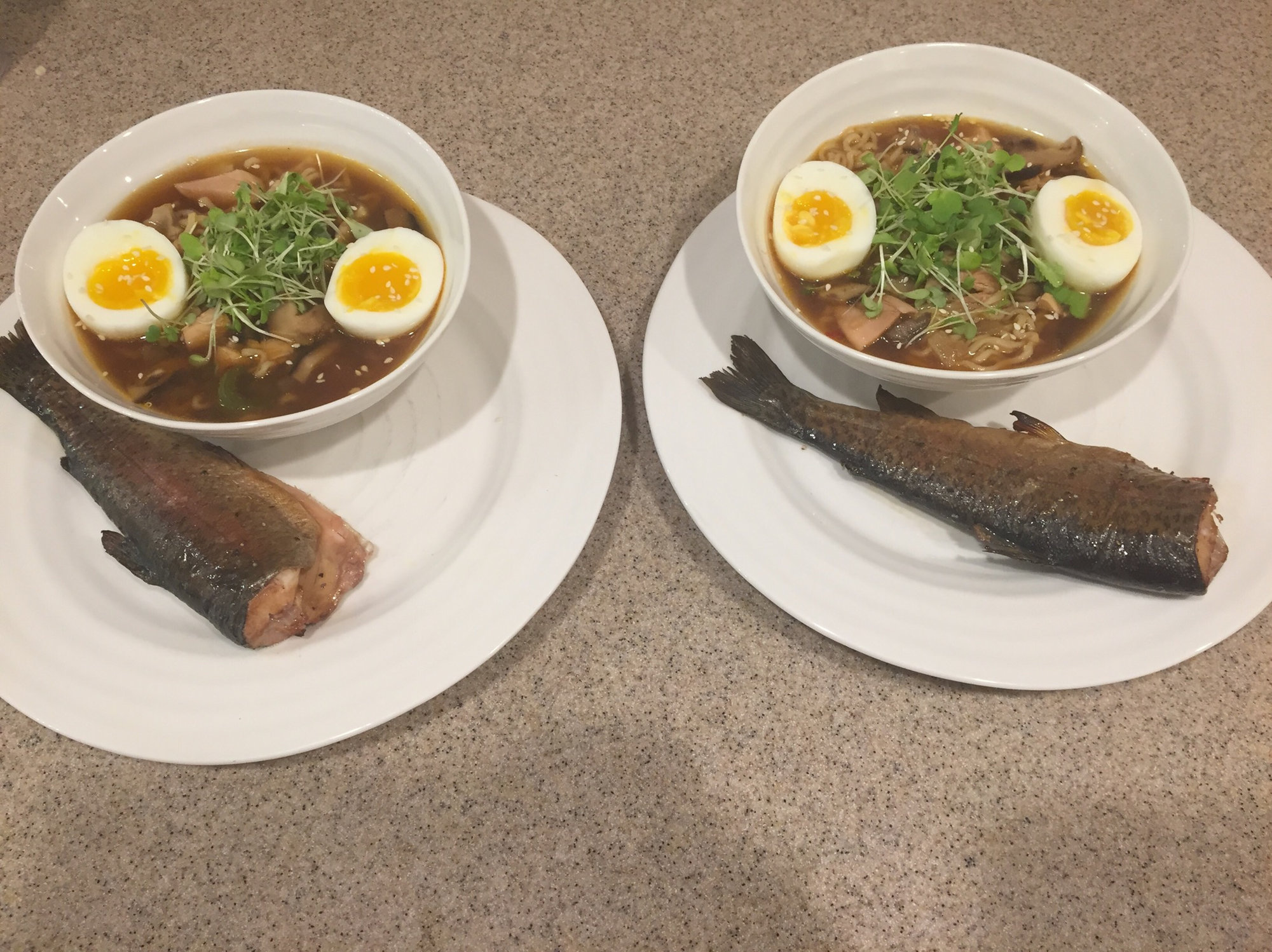 "Brought to you by bourbon, bacon, and a series of questionable life decisions."
South of Nashville, TN